NTFS undelete allows you to recover deleted files if you are using NTFS system. If you are using Vista or Windows Server chances are its NTFS system. NTFS system is little tricky when it comes to recovery of all those deleted and lost files. However Fednep had started this open source project on Google Code.
You need to install the package which you can download from the above page. This application when started, gives you a tree like structure similar to Windows Explorer. Select the drive which you wish to scan for deleted files. The drives get scanned which initially will take time. Took around 45 minutes on mine which is a 3gb Ram system. Anyways here are the screenshots
Scanning the Drive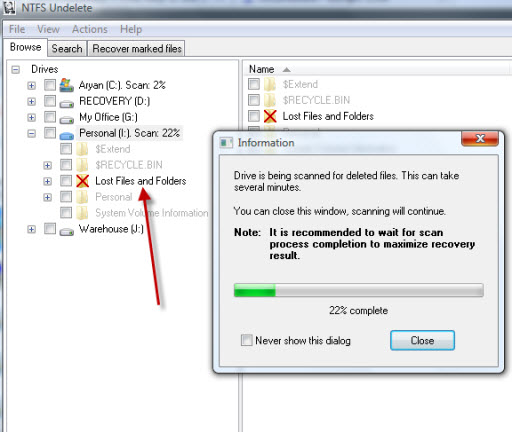 Search and Recovery Process
It creates a directory named  Lost Files and Folders which is used to save the recovered files. Since the scanning must be doing some kind of indexing and keeping track when a files is deleted you will be able to to recover it.
You can use the search Tab to search fro a deleted file and then mark it.  The best part I see here is the Date which you can give. This is superb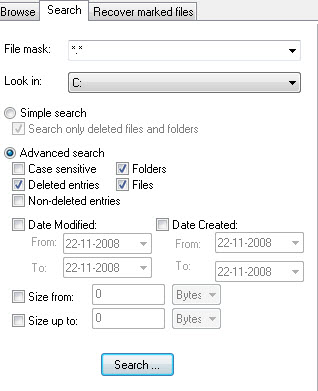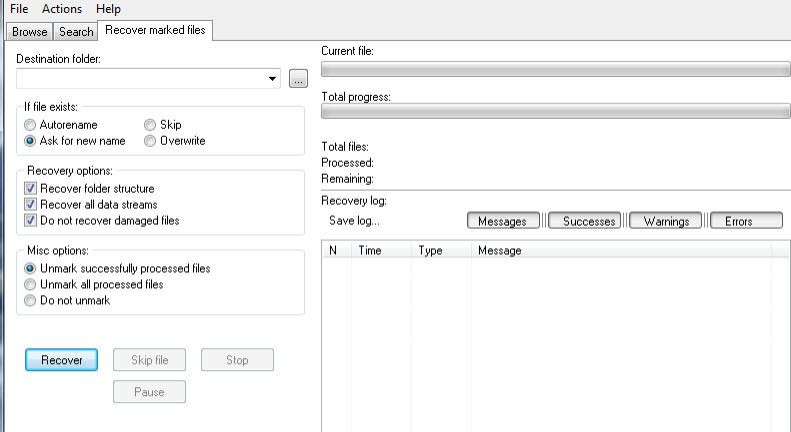 There are lot of options when you try to recover which includes Recovering the complete folder structure and you can skip damaged files. You can save the files you wish to recover any where you feel. Its a good idea not to save the files in the same drive you canning through. In fact if you can save them in some external storage would be best.
Related :Create fully functional Backups of your files with Shadow Copy