Accidental deletion of files is common. Sometimes you may realize it later, and if the files are not in Recycle Bin, there is no way to bring the file back using the usual methods. This can quickly turn into a situation of great distress if the deleted file was of high value to your personal or work life. However, you don't have to worry anymore as there are Data recovery tools like Disk Digger Free allow you to recover accidentally deleted files efficiently and effectively.
In this article, we are going to review Disk Digger Free. We'll go through all the features and what makes the application stand out, so make sure that you stay tuned till the end of this article.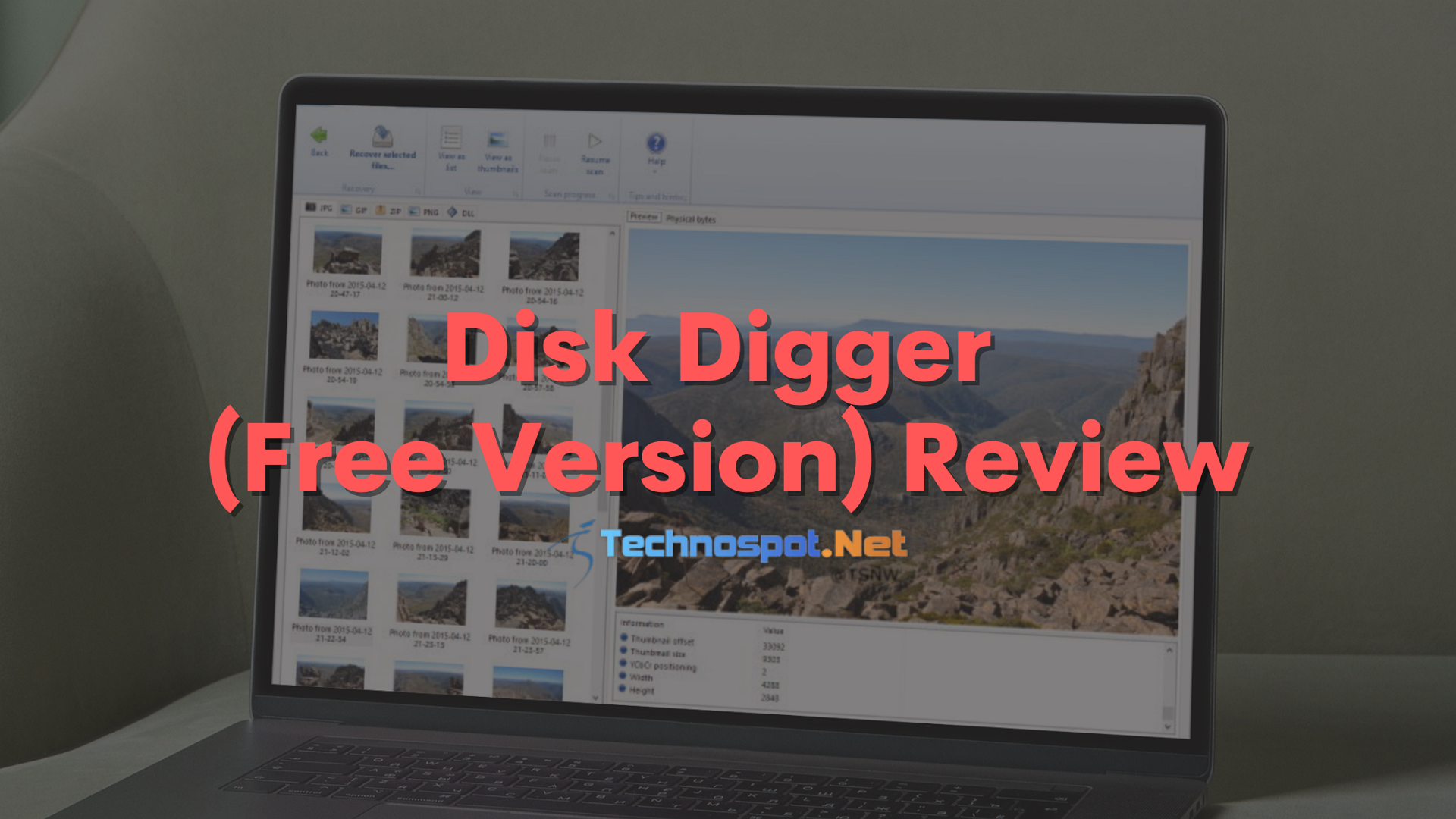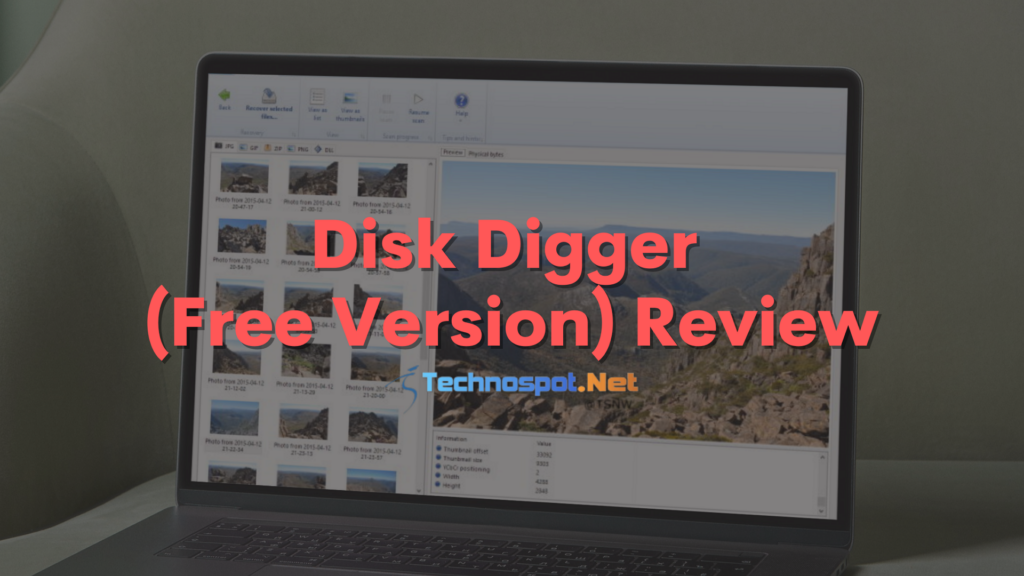 Disk Digger Review (Free version)
Disk Digger is an excellent software for data recovery and is completely free to use. You can access all the fantastic features of the application for free. Disk Digger will allow you to recover files of any format, including the countless picture formats, video formats, document formats, and many others. You can recover files from various file systems like FAT (12, 16, 32), NTFS, and exFAT formats. The software works flawlessly on Windows 11 and even the oldest available version of Windows, the Windows XP.
Cross-Platform: What makes the software stand out is the cross-platform availability. You can use Disk Digger on Windows, Linux, macOS, and even on your Android Smartphones, and all that is free.
Preview Files: You can even preview the identifying information of your files before actually recovering them. It ensures you only recover the files you need. When it comes to images, you get the ability to zoom in or out, and for documents, you get the text-only preview. Disk Digger also comes with the ability to dig deep into your files, which means that it can look into the smallest crevices of your drive to recover any deleted file that exists on the drive.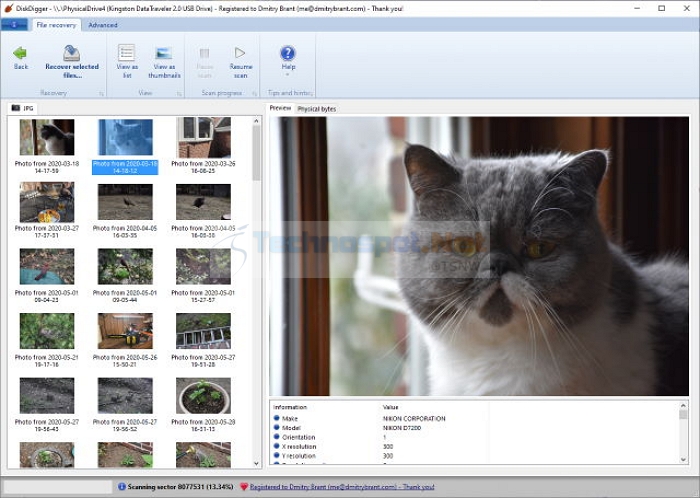 User Interface: The user interface of Disk Digger might not seem very polished and modernistic. Still, the interface is well designed, and all the features are easily accessible, making the software pretty exact and easy to use. The software's developers are keen on updating the software with all the latest developments, so you don't have to worry about outdated software anytime soon.
Filters: You also can filter the files based on file type before and after recovering. You can also recover from specific file types. The application offers you complete control over the files you wish to recover. You can thoroughly preview them before recovering.
Disk Digger is packed with features, offers more control, supports almost all types of files and file systems, has cross-platform availability, and is entirely free to use. You can always upgrade to the premium version of the software for around $14 if you wish.
Conclusion
Make sure you begin the recovery process as soon as possible and do not make any changes to the disk from which the files were deleted. It will increase the chances of restoring the accidentally deleted files. Our suggestion is based on the concept that the more data you write on a disk, the more files are overwritten and subsequently erased.
Can I Recover My Deleted Browser History With Data Recovery Tools?
No, you cannot recover browsing history using any recovery tool. It is by design. When a browser removes browsing history, it empties everything from the database. Even if you recover the database, recovering data from it is an impossible job or cannot be done in a readable format.
I Forgot My Bitlocker Password. Can I Recover the Data From My Drive Using Data Recovery Tools?
Data recovery tools help you retrieve data from BitLocker Encrypted Drives, but these softwares come at a high premium and still don't have a 100% success rate. The best way to retrieve data from a Bitlocker encrypted drive is to reach out to a professional data recovery firm.
My PC Is Not Powering Up. Can I Recover Data From Using Data Recovery Tools?
The hard drive needs to be in working condition and should power up for a data recovery tool to work. You can always connect to another PC and then use recovery software to claim back the data, which otherwise is not possible to recover.