Twitter supports uploading images using their own domain twimg.com which Photobucket powers. When a tweet is deleted, it takes some time for the images to be removed. In this post, I will share a simple trick to recover deleted pictures on Twitter. However, you should know a bit.
Note: Twitter doesn't show image URL anymore or Powered by Photobucket. You will have to use Image Source to figure out the image URL.
Recover deleted images Posted on Twitter
Once uploaded and your tweet is posted, you get a unique URL, like pic.twitter.com/XYZ, which, when accessed directly.
To delete a photo, you need to delete your tweet; it makes sense, but what is interesting is the images can still be recovered if you have a direct link to the image.
That's means that pictures are not deleted when you delete your tweet.  So there are only two things that are possible :
Either they are set as deleted and only removed using a bulk process. Looking at how big Twitter's user base is, this theory seems strong.
Or Twitter is not deleting the images at all, which I think can raise concern. However, I did not find any policy on Twitter, which explains this.
Video Proof
Example of my tweet
This is a tweet I made with a picture: https://twitter.com/#!/ashishmohta/status/102325001285419008.
That is the URL of the picture which was shown: pic.twitter.com/7fKCcXu
This is the URL of the image which I can still access through the tweet and link of the image above is gone.https://p.twimg.com/AWuIC-mCQAAWzFf.jpg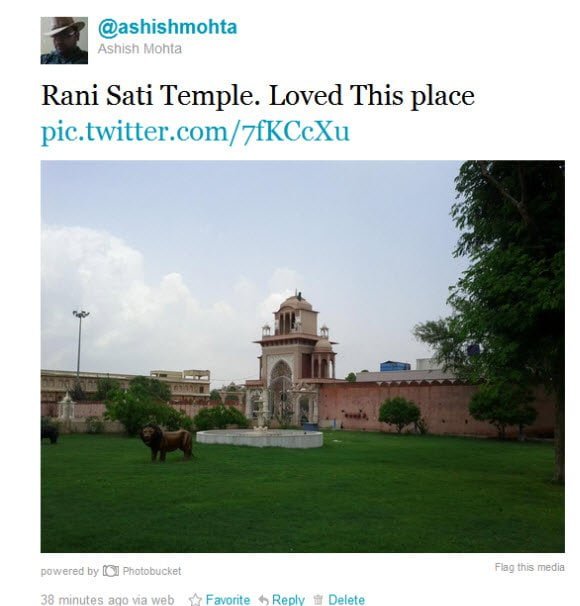 What do you think? Does it work for you? Remember, it is only useful when you have the image of the tweeted photo. Else you cannot find it.
Note: If Twitter changes how they host the images, then it is possible that this suggestion may not work.