One of the most painful experiences one can encounter is losing one's precious memories due to an unfortunate mistake, a software malfunction, or another reason. But all this can be prevented with the help of good recovery software. This post has collected some of the best recovery software to recover deleted photos from SD Card, MicroSD, or memory card.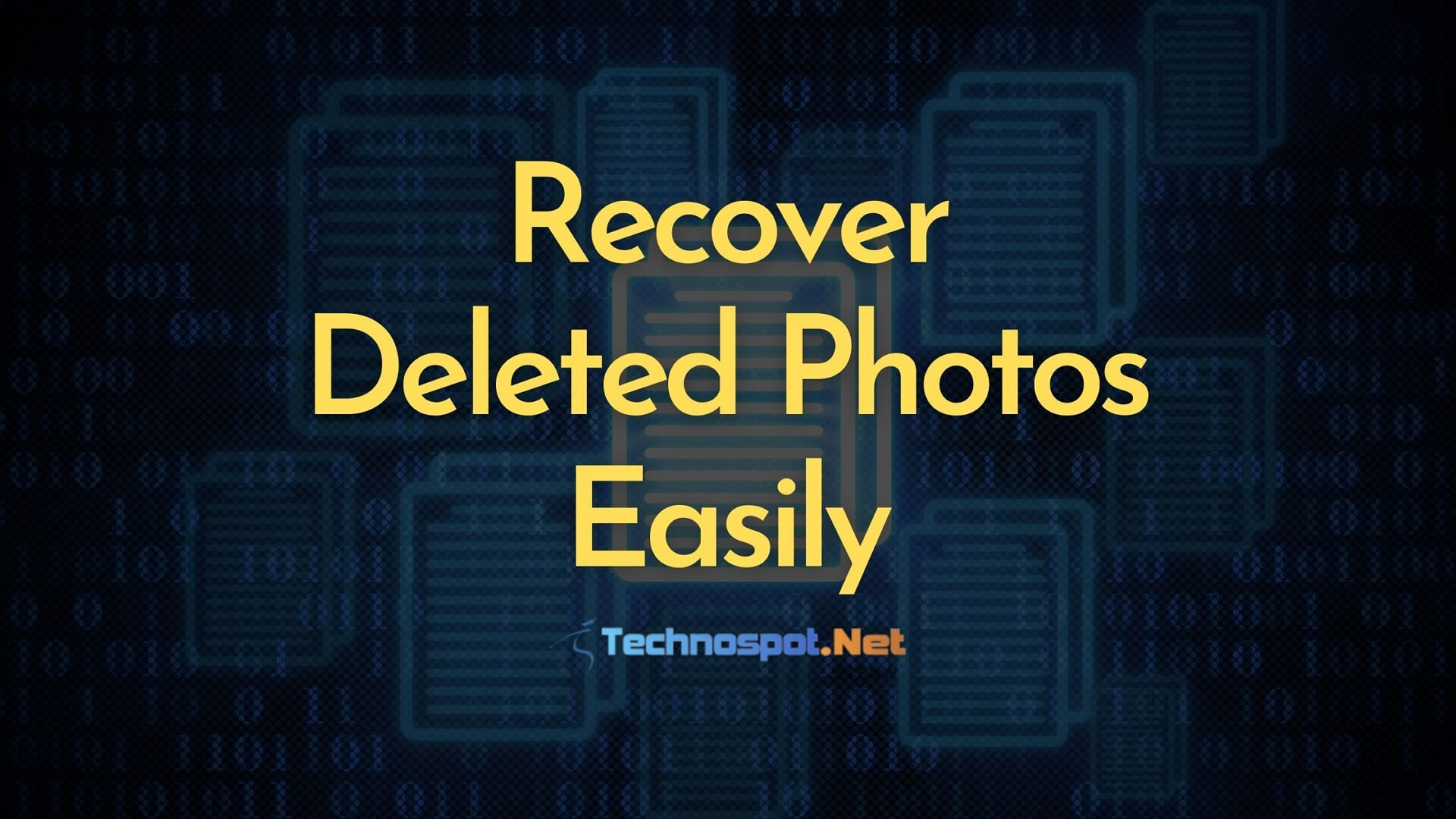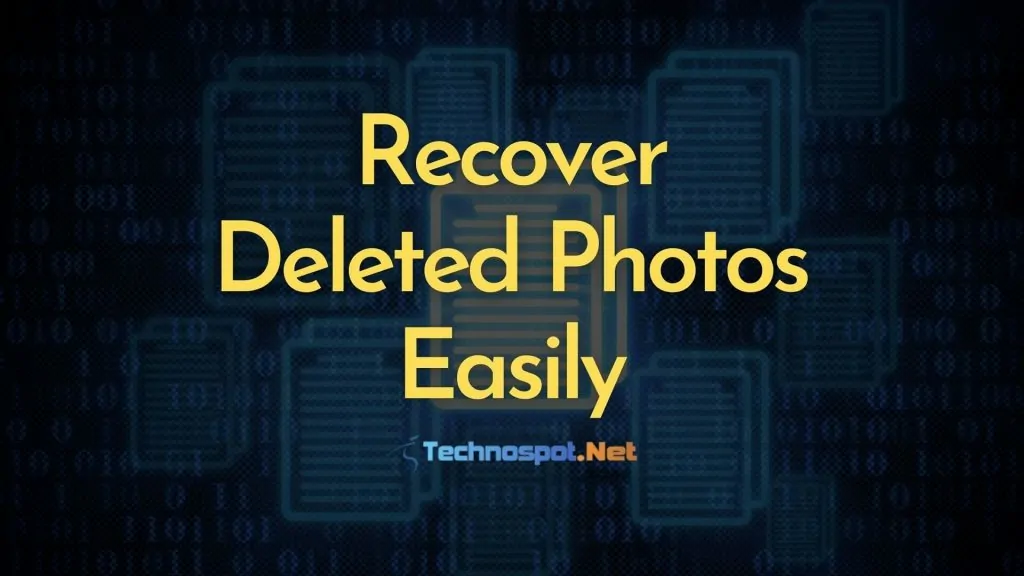 How to Recover Deleted Photos from SD Card (Windows/Mac/Linux)
You must utilize the best SD card data recovery software available to recover deleted information from an SD card successfully. Fortunately, you have a lot of options to choose from, and we'll go over the ones you absolutely must know about below:
Recuva
DiskDrill
IOBit Undelete
R-Studio
TestDisk
EaseUS
Mini Tool Data recovery
Make sure to try each of them before making a final choice. Also, make sure not to perform any write or delete operation on the SD card. Else the chances to undelete the photos will lower.
1] Recuva (Windows)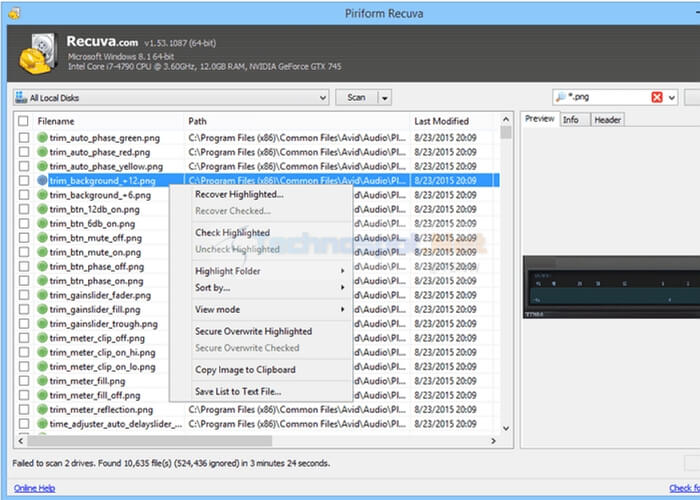 Recuva is a fantastic choice if you're a Windows user looking for a simple free SD card recovery program that will enable you to perform basic data recovery operations without spending a cent.
Recuva is compatible with any PC running all versions of Windows, and its user interface is so easy that you'll be up and running in no time. There are a wide variety of file types that Recuva can recover for Windows users, including pictures, music, documents, videos, emails, and others.
Pros:
A portable version is now available.
Absolute free recovery.
The user interface is straightforward.
It's excellent for restoring. JPG and raster files.
It improves the speed and security of your computer.
It protects your privacy and deletes tracking data.
Cons:
No update since 2016.
Only the premium version has automatic updates.
Supports only basic file formats
It cannot provide real-time protection against garbage files.
Install the latest current version by hand.
Pricing:
Recuva Free: Basic version available
Recuva Professional: $19.95
2] Disk Drill  (Windows & macOS)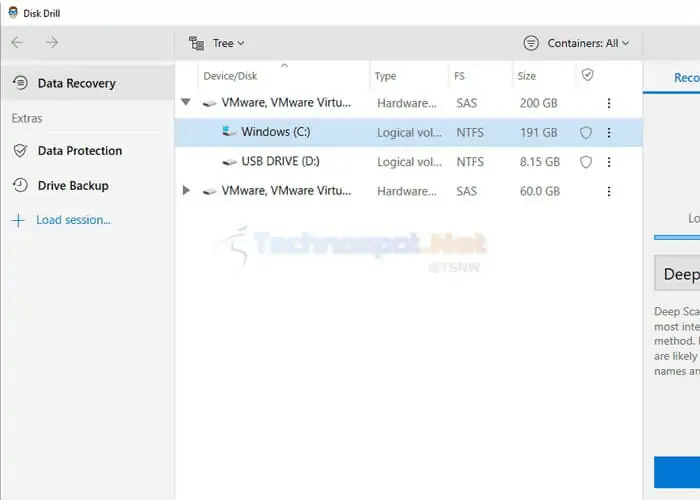 Disk Drill stands out as the best free SD card recovery software accessible right now, allowing you to analyze an unlimited number of files and recover up to 500 MB of data (Windows version only) for free.
It lives up to its promise of hassle-free one-click recovery by hiding all of the technical intricacy associated with SD card recovery behind the "Recovery" button. You may recover over 400 different file types from any SD card (micro, tiny, or standard) with a single click (micro, mini, regular).
Pros:
Simple to use
All popular SD card file types are supported.
500 MB free data recovery
Includes multiple free additional tools
Regularly updated
Over 400 file types are supported.
Cons:
There's no support for Linux, unfortunately.
Pricing:
Basic plan: Free
Pro: $89.00
Enterprise: $499
3] IObit Undelete (Windows)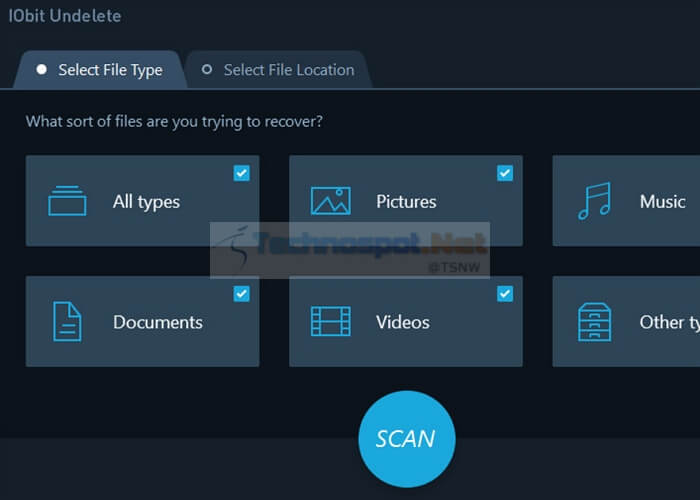 IObit Undelete, like Disk Drill, Recuva, and other beginner-friendly memory card recovery software programs, differentiates itself with its one-click data recovery technique. It also includes a handy portable mode that enables you to use it on any Windows machine without installing it.
Pros:
Very simple to use
Portable mode
One-click recovery procedure
Small download size
Cons:
Lack of advanced choices
Can't preview files before recovery
Limited file format support
It doesn't appear to be updated anymore
Supported files are most typical document, video, audio, and graphics file formats
Pricing: 10$/month.
4] R-Studio (Windows, macOS, Linux)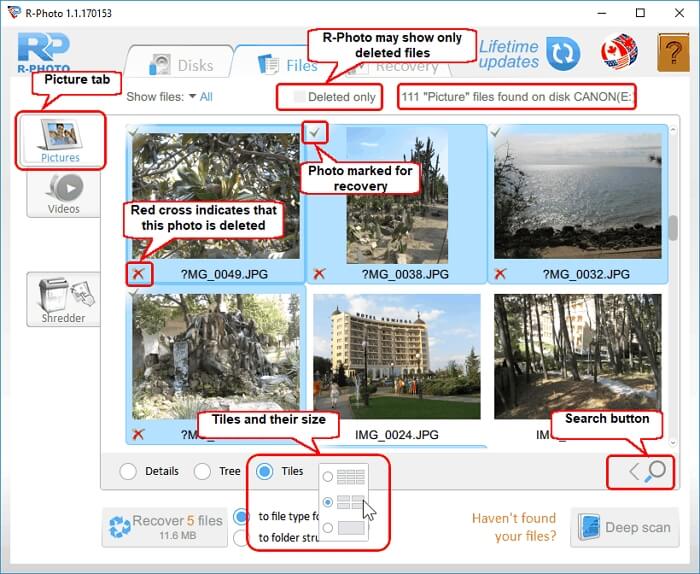 R-Studio is designed to satisfy the requirements of data recovery experts seeking the most feature-rich SD card recovery software on the market. While the software is free to download, it cannot recover files larger than 256 KB.
Pros:
Advanced features
Support for networked storage devices
Adaptable price structure
Supported files: Several hundred file formats
Cons:
For ordinary home users, it is too tough.
Each platform needs its license.
The free version is limited to recovering files up to 256 KB in size.
Pricing:
RStudio Desktop Pro- 995$/yearly
RStudio Workbench Standard- 4,975$/month.
RStudio Workbench Enterprise- 11,950$/month
5] TestDisk (Windows, macOS, Linux)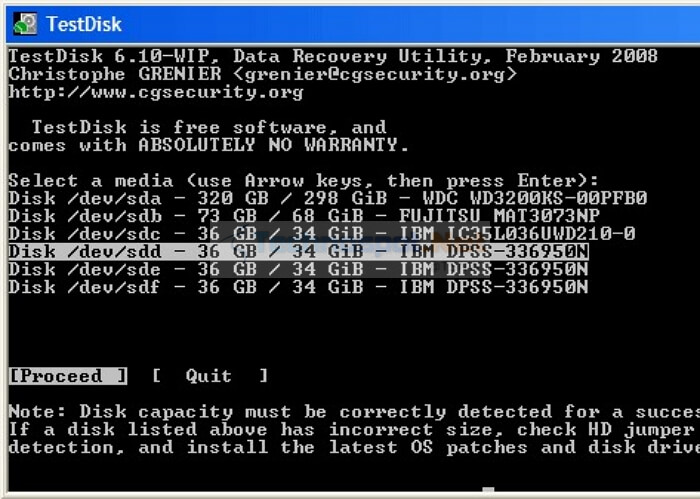 Using the Command Prompt or Terminal to recover data from SD cards is easy using TestDisk. If you want to recover data from SD cards using the Command Prompt or Terminal, TestDisk is the program to use.
Pros:
Multi-platform
Free and open-source software
Capable of resolving file system problems
Cons:
Command-line user interface.
2019 is the most recent update.
Pricing:
It is open-source software that is accessible free to use and enables required changes under GNU license conditions.
6] EaseUS (Windows & macOS)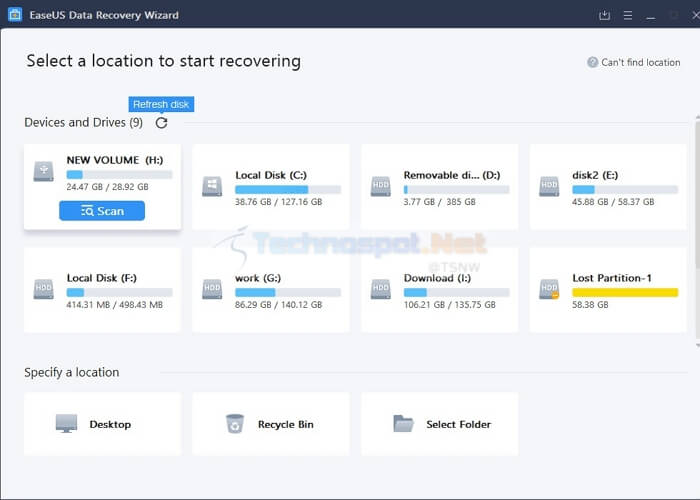 EaseUS Data Recovery Wizard has been around for a long time, and it has accumulated a wealth of excellent online reviews praising, among other things, its reliable performance and sophisticated user interface. Indeed, EaseUS Data Recovery Wizard is one of the best memory card recovery software for PC because it makes it simple to recover data from SD cards of all sizes and types.
Pros:
Reliable and well-rated
Can recovery 2 GB of data-free version
Support for over 1,000 file types
Cons:
Windows and Mac versions need a separate license
Last updated in 2020
Pricing:
Pro- 69.95$
Pro+winPE- 99.9$
Technician- 269.1$ for year
7] MiniTool Power Data Recovery (Windows)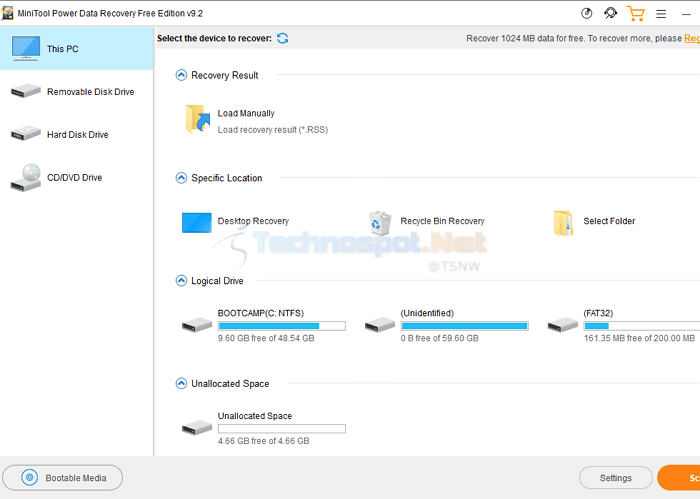 MiniTool Power Data Recovery is a versatile data recovery application that can recover over 100 file types while previewing up to 70 different ones, including documents, images, video, audio, archives, and other files.
Pros:
Regularly updated
1 GB data recovery
Files from a particular folder may be recovered.
Over 100 file formats are supported.
Cons:
The free edition lacks a file previewer.
Subscriptions are expensive.
Pricing: 69$/month
What's the Best Method To Fix a Corrupted SD Card So You Can Get Your Photos Back?
If your computer recognizes the SD card, we recommend that you scan the damaged SD card using SD card recovery software to see if you can salvage any of the images on it. If the SD card isn't recognized, you'll have to use Windows' CHKDSK or MacOS' First Aid to fix the corruption.
How Can I Get Back Deleted Photos From My Android Phone's SD Card?
Android users may download the DiskDigger SD card recovery software straight from the Google Play Store and use it to recover lost pictures with a few easy clicks. DiskDigger's basic version is free. However, there is a premium version that contains many additional functions.
How Can I Recover Deleted Photos From My SD Card for Free?
To retrieve data from a corrupted SD card, utilize a free program. As an example, consider the following three possibilities:
Drilling Disk (Windows and Mac)
PhotoRec (Windows, Mac, and Linux)
Windows File Recovery (Windows)
Windows File Recovery, PhotoRec, and Disk Drill utilize command-line interfaces, while PhotoRec has a graphical user interface.
How Can I Recover Deleted Photos From a Memory Card Without the Use of Software?
Unfortunately, without software, it is not possible to recover lost photos from a memory card. You may, however, look through your backups for them. Some digital cameras automatically create backup copies and store them in internal memory, so check there as well.
The most important thing you require, however, is the recovery rate for your deleted photos. It is also essential to keep your data private without causing harm to your computer system or another storage device.