It's interesting to be in such a time where mobile battle is really fierce for Android Phones priced between Rs 7000 to Rs 10,000. We recently reviewed Moto E (2nd Gen) and Xiaomi's latest budget phone Redmi 2. Both of these phones are priced exactly the same, and delivers performance which is more than enough for consumers. That's put in a bit of doubt on which is a better phone ? Which delivers better value for money, and so on. In this post we discuss on this.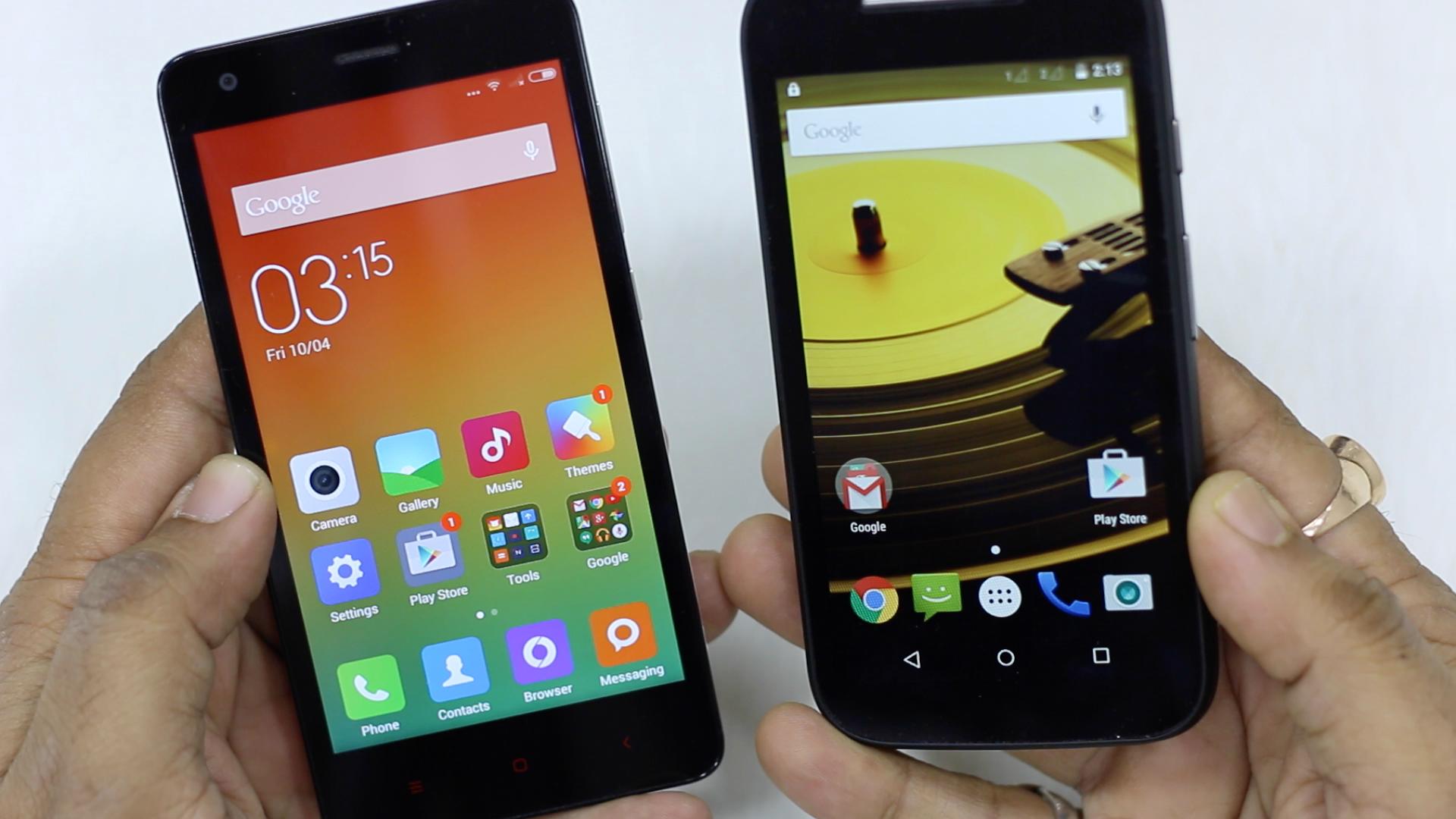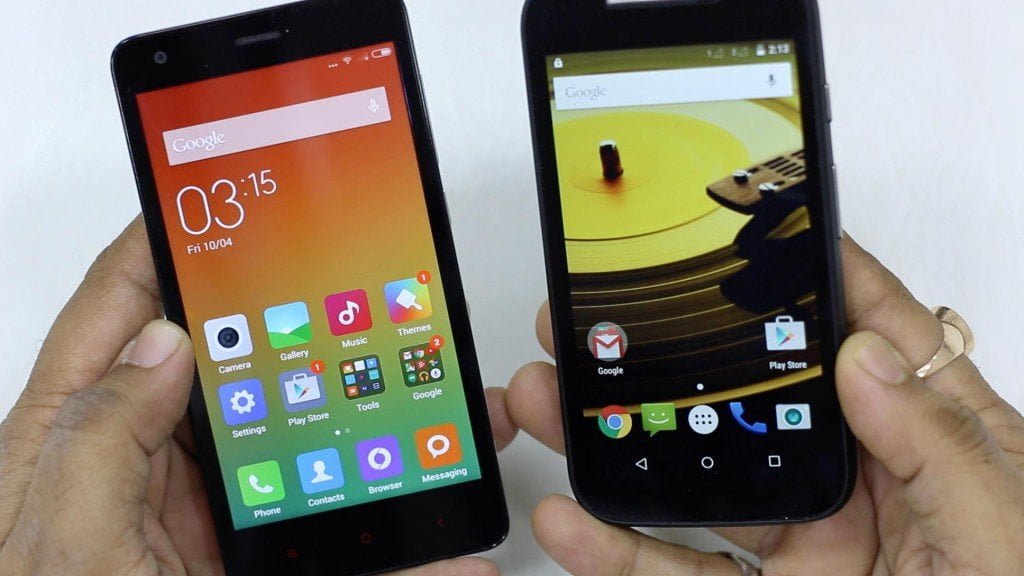 Build, Design, Touch and Display
When it comes to Build and Design, its Thin & Light ( Redmi2)  vs Thick and Heavy( Moto E). I totally loved the form factor, and grip you get with Redmi 2 which is just 130 gms while Moto E is 145 Gms.  While looking at those figures, weight doesnt look like a concern, but overall handling does make a difference. So, for example if you want to slide in Moto E in your jeans pocket, Its going to be little difficult compared to Moto E.  On the contrary, Moto E delivers sense of strong built quality compared to Redmi 2.
When it comes to touch and display, Moto E 2nd Generation is 4.5 inch with 960 x 540 px display while Redmi 2 is 720p display. While difference might not be very significant, but trust me when its get to overall usage right from playing game to watching a 720P movie, it makes a lot of difference. Touch experience is same on both.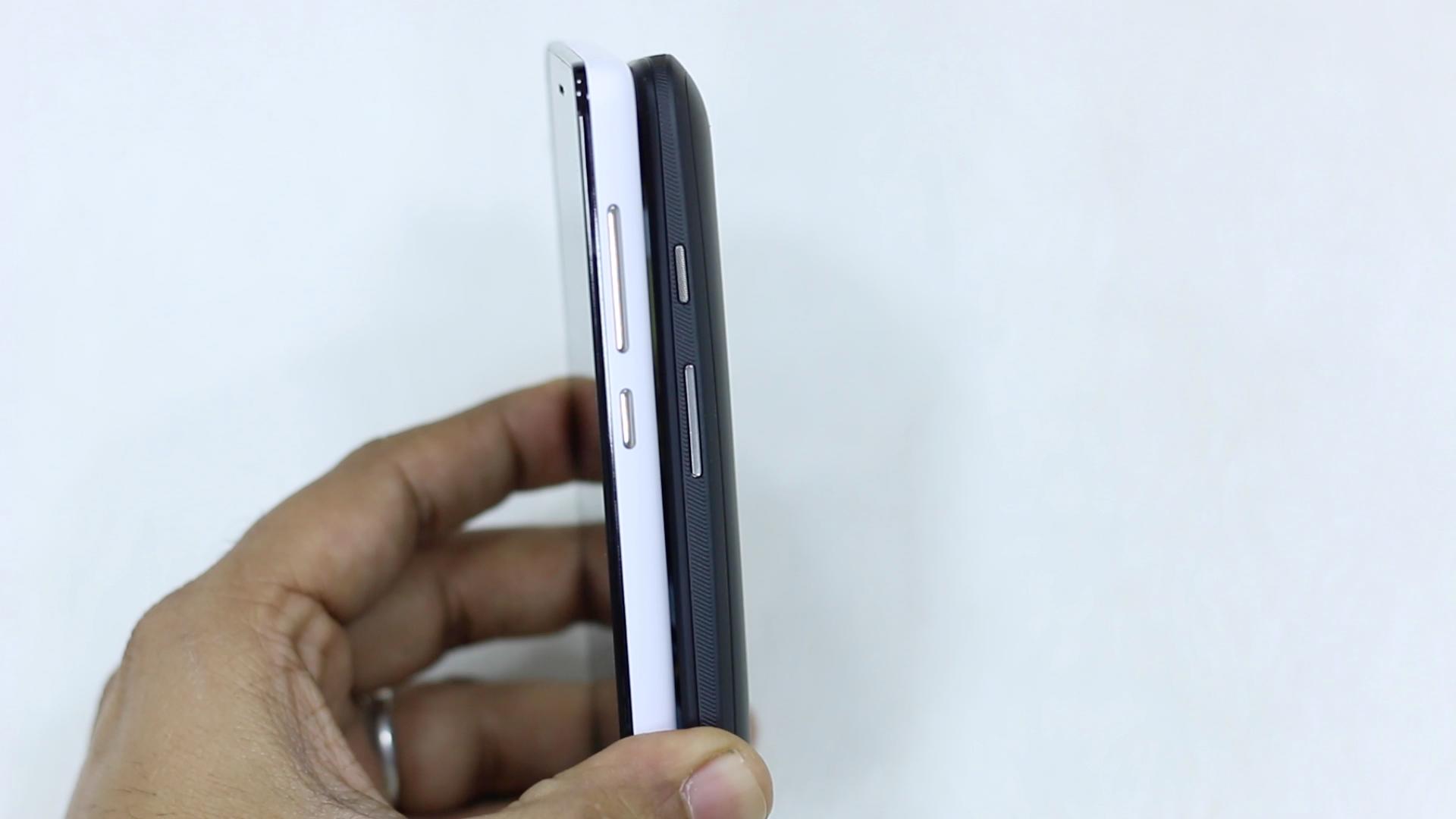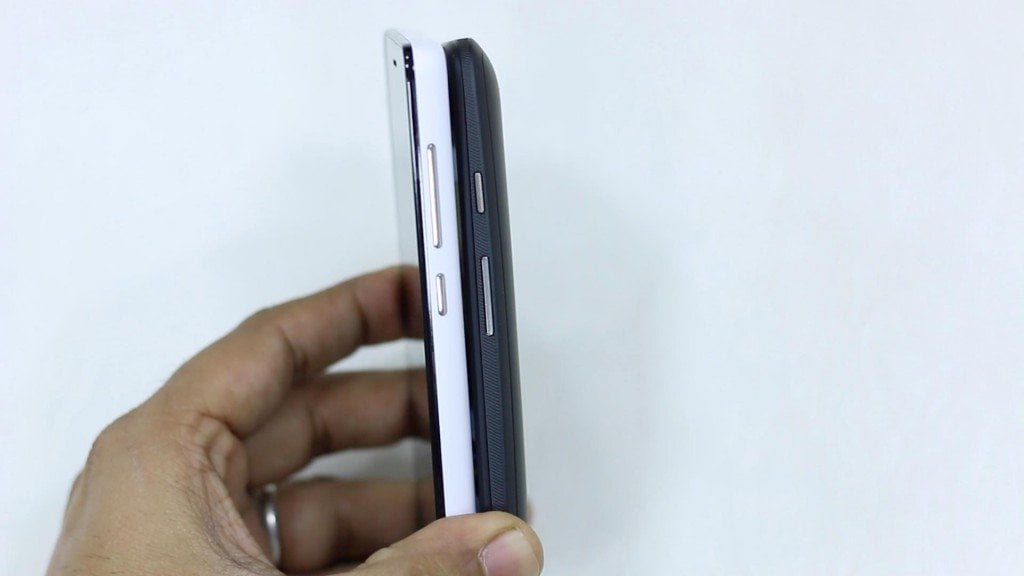 Redmi 2 Wins over Moto E for being Thin, Light and carry a better display. 
Specs Battle :
While Moto E 2nd Gen still sticks to old  Qualcomm Snapdragon 200 processor, Redmi 2 has embraces Qualcomm Snapdragon 410 processors. This generation of processor enables Redmi 2 to have 4G / LTE support on both SIM, Camera with can record at 1080P,  Adreno™ 306 GPU facilitates 3D gaming with support for latest APIs, tight integration and support for Qualcomm® Quick Charge™ 1.0 and Quick Charge 2.0 technology.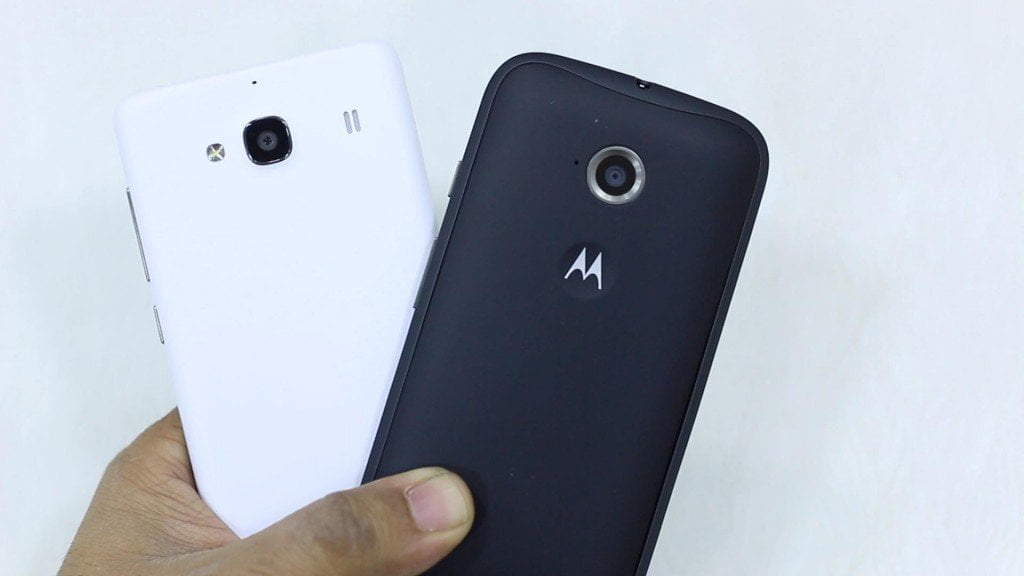 This support for Camera, makes Redmi 8 MP rear and 2 MP front facing camera stand out and take down Moto E by par which has  5 MP camera and has only a VGA camera in the front. Redmi 2 takes great low light pictures using the BSI sensor. Its front camera gets you great video calling as it supports 720P HD video and comes with Camera intelligence to enhance things further.
Performance:
Now for some reason, the Moto E I had some issues with the software running on it. I had loads of problem, random touch issues, heating here and there. When I asked my peers, that issues wasn't there. Its dicy IMO here.
On the contrary, Redmi 2 has no issues whatsoever. Using Apps like Facebook, WhatsApp, Gaming, Twitter, Browsing, consuming videos and listening to music was way too smooth.
 Redmi 2 Wins here!
Software
If you love customisation, like to have bit different UI compared to stock Android, you will totally fall in love with MIUI 6 which is built over Android 5.0. They make you more productive, make your phone stand out of the crowd and with 64 BIT of hardware it runs even better.
Moto E on the other hand is for those who are ok with little or no customisation at all. It runs Stock Android version and to what I have experienced, Android 5.0 is very well done.
 Its a Tie
Gaming
None of these phones are bad, but neither of them are spared from random lags here and there. While the causal gaming is fun on both the fun, when you get into high-end gaming with Asphalt 8 : Airborne they have sharp displays, excellent touch responses and so on.
Its a Tie Again!
Which One You Should Buy ?
Its more like Geeks & Technically Smart guys will opt in for Redmi 2 because of the offers customization. Even if we keep that apart, Redmi 2 still has the advantage of better processor, camera and being one of the thinnest phone around. Moto E on the other hand isn't bad, specially if you consumers who are novice and want to have a simple phone to keep them going. Concluding, Smart or Not Smart, Redmi 2 is still a better phone from most of the perspective.
Video Review