ReminderFox is an excellent FireFox add-on which remembers things to do, appointments etc.  for you so that you never miss them, and stay organized.
Installation is simple as any other FireFox add-on, once installed, shows on the bottom right corner of your FireFox as a red ribbon, double clicking it allows you to have a look on all the reminders and to-do list, where as the list of upcoming ones can be seen be simply taking the mouse cursor on the ribbon, as shown below.

The setup process for a reminder or to-do event has a very simple and easy to use interface, with several options, rendering a very high level of customization. The animation below shows the options available, in ReminderFox.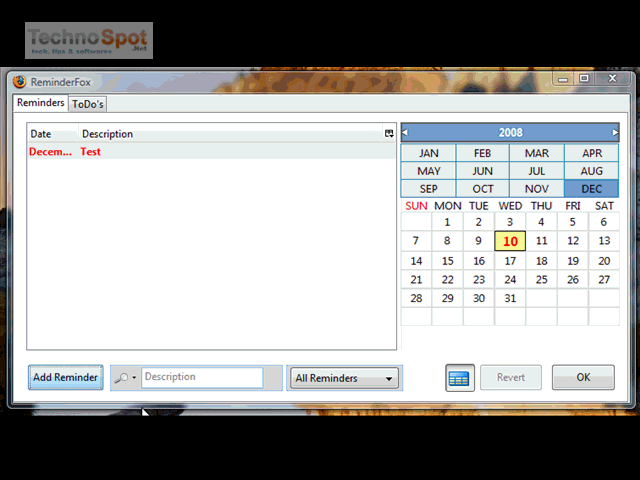 The alarms can be set for reminders and to-do events which appears with a beep at the specified time, the alarm window also has Snooze like features as shown here.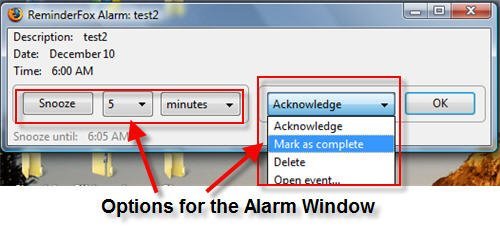 I liked this add-on because of its simple interface, and secondly no visits to another websites, to keep yourself organized as in case of other online tools available for such needs, small installation serves almost general requirements, try it and tell us what you think about it.  Add ReminderFox to your Firefox