How about a dull, boring, and poor background where you pose? Or do you want to remove an object from your photo to use in a social media post? Well, in either of these cases, you would like to remove the background from the images.
Finding the legitimate one is tricky among plenty of apps and websites available for the purpose. Hence we have covered you with the top available for the purpose.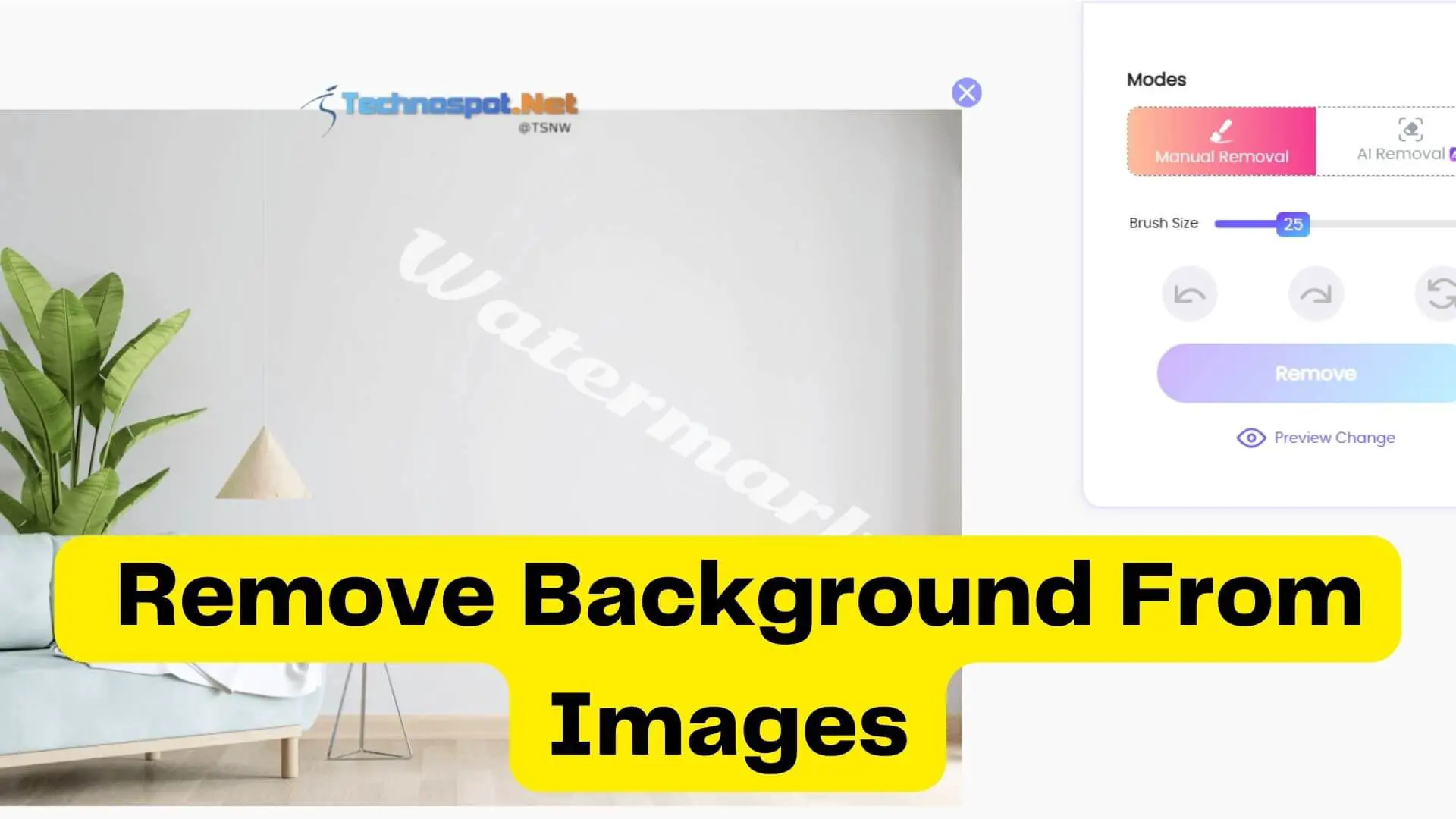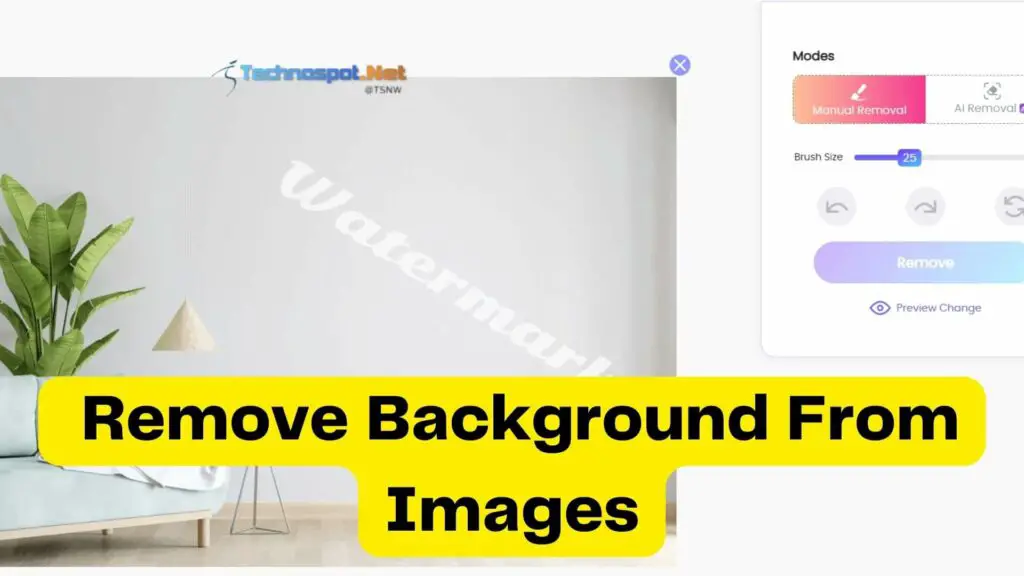 Best Tools To Remove Background From Images
You will find multiple Paid and unpaid background Remover tools on the internet. But, we have listed the three which are simple and quick to use that are as follows:
Remove.bg
Zyro Image Background Remover
Cutout.pro
Let's check out each tool separately and learn more.
1] Remove.bg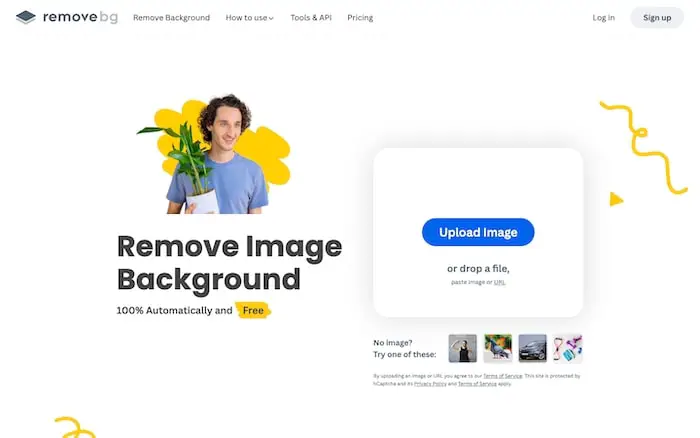 Remove.bg is the most widely used tool, as it removes the background from images in a single click. It will reduce the time you spend editing by giving instant results. So, whether you want a transparent or plain colored background to your Images, this tool can do it all.
Features
Multiple Options: Apart from removing the Background,  it gives you options to customize the background of your image. For instance, you can keep it transparent, choose a new background picture or use color.
Suitable for all kinds of Images: Remove Background can help you remove the background of all types of images, including people, products or animals, etc.
Categorization of Users: There is a separate categorization based on your purpose. For instance, there are different options for marketers, advertisers, individuals, photographers, etc.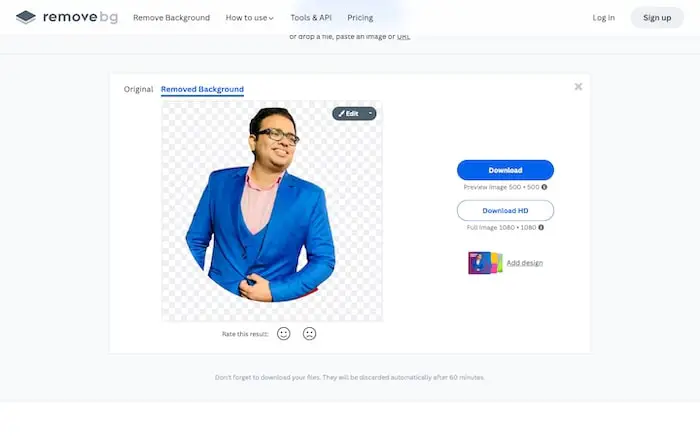 Pros
Free
Efficient results
Simple Interface
Cons
You can check it out Here.
2] Zyro Image Background Remover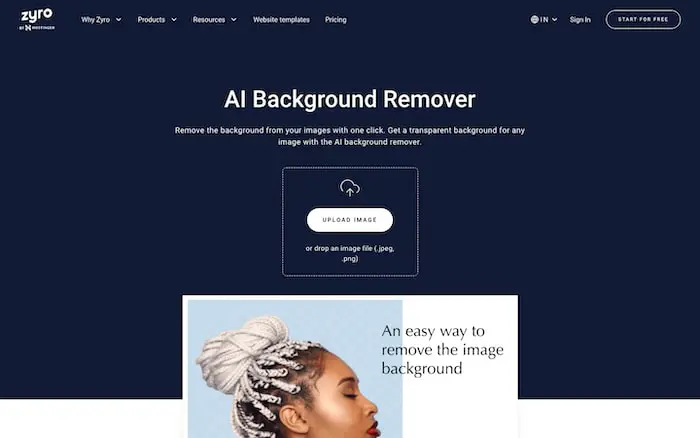 Zyro Image Background Remover helps to remove the background without reducing its image quality. This tool is handy for removing the background of Images and uploading wherever required with the original resolution.
Features
Beginner-friendly: Whether you have editing skills or not, Zyro Image Background Remove is a beginner-friendly tool where you can get instant results by just uploading your picture.
Instant results: You don't have to wait several minutes to remove the background of your images, and it gives you instant results within seconds.
Upload images in multiple formats: You can upload pictures in both SVG or PNG formats suitable for removing the Background.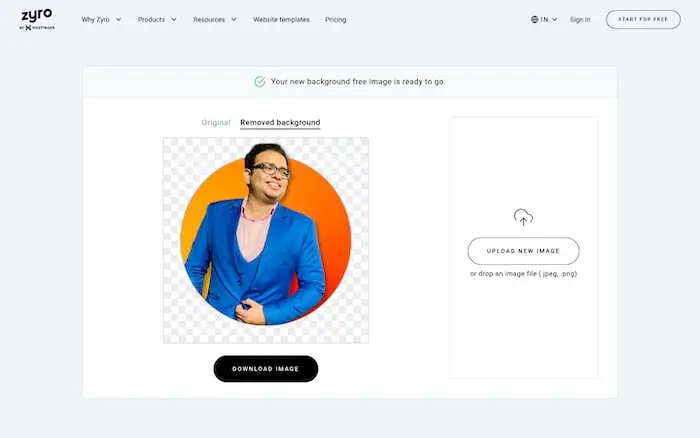 Pros
No sign in required
Easy to use
Free
Cons
You can check it out Here.
3] Cutout.pro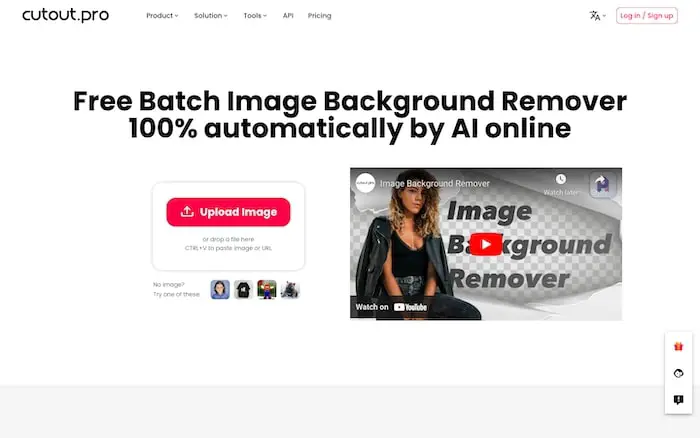 Cutout Pro is a comprehensive AI photo and video editing platform. It removes images or video backgrounds and restores and enhances photographs. Alongside this, its AI tool shall help you design photos, make e-commerce images, and customize images for different use.
Features
Straightforward User interface: It has a straightforward UI where you must open the website and upload the image to get the desired result. You don't have to get into the task of giving your email or making an account.
AI-based Cutout: It is an AI-based cutout tool where AI recognizes the background and removes it with stunning edge details, unlike Photoshop, where you have to mark it out.
Batch Processing: It supports batch processing, where you can process multiple images.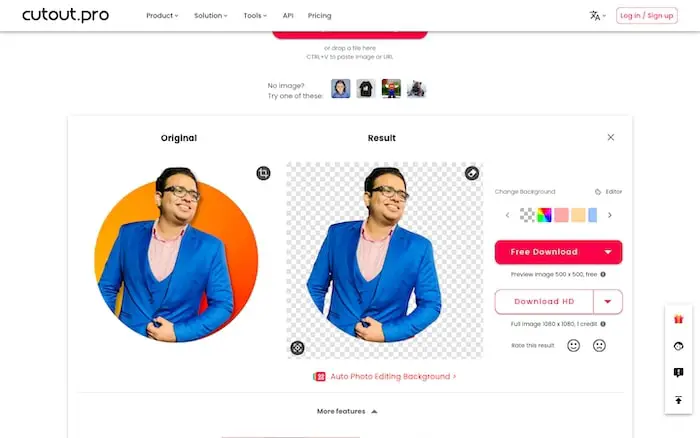 Pros
Web-based
Multiple editing options
Cons
You can check it out Here.
The Conclusion
Removing the Background of Images for creative purposes has several reasons and benefits. But, manually doing it can be a complex and time-consuming task. Fortunately,  these tools make removing the background of Images easy by just uploading the image and creating a single click.
Remove Background,  Zyro Image Background Remover and Cutout Pro have AI-based technology that does the rest.