Many a times  you might have seen duplicate entries of Email Accounts or folders inside your Outlook Tree List. Though why this happens is not sure but there is a free tool, PST Ghost buster, which can fix it by removing the duplicate entries without any loss of your data.( Email, Calendar, Tod task etc )
With PST Ghost Buster all you need is to :
Run it
Select the outlook profile which has duplicate pst file.
Type in the name of the Ghost File.
Use Backup.
Click on Check, if you get confirmation message click Repair.
You are done.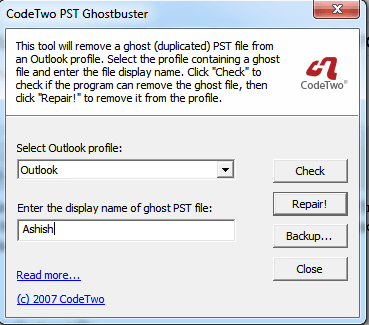 This tool is free and you can download it from here.