Celebrity Mashup from Replace your Face is a Free iPhone, iPad and iPod touch app, which can be downloaded to create some damn hilarious photos. What is actually does is it allows you to replace a face on a Celebrity pic, from your own i.e. you can put your face on a celebrity pic and remove the actual face from there.
Once you have created a funny picture, with your face on a celebrity body, you can later upload your pics to Facebook, email to a friend or save in your photo library and assign to contacts.
Here are some of the snapshots of the app, have a look –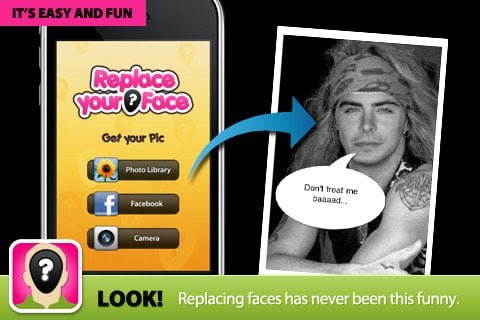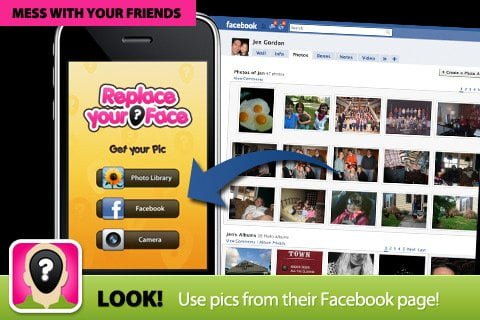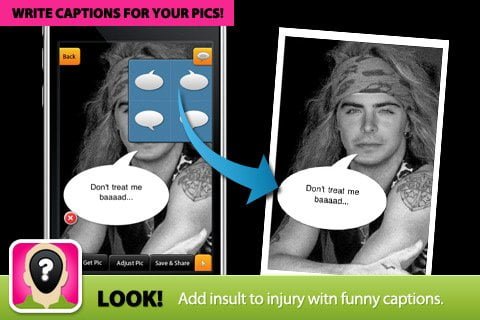 The application comes for free, bundled with some celebrity pics, but if you need more celebrity pics, you will have to buy them; there are 10 packs available to be downloaded, each for $0.99.
If you are looking forward to have fun with your photos or may be with photos of friends and family, you can visit our Photo Fun Section.