Word Replacer is an online service which allows you to replace any word on any web page with you own. The next is you can share the URL of the new page with your friends. This is a wonderful tool and you can use it at two places as far as I see.
Suggest you friends a better replacement of words without even editing it.
You can even so some spell checks and fix them.
Here is an example where I picked up Manav's Post on Awesome Highlighter and changed some words ;).  I even changed the authors Name in this article ( Heh )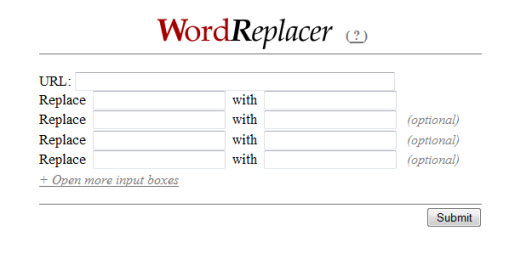 This can be very handy at times, So just dont wait go and try WordReplacer