In this era of digitization, the phone is always near us, at the tip of our fingers. That is why having a reliable and efficient task managing app makes sense. Do you want to know more about the best to-do-list apps for iPads and iPhones? You only need to head to the App Store, and you will be overwhelmed by the sheer volume.
Remembering and completing all the tasks and chores can become infinitely difficult as life gets busier. While traditional pen and paper help, apps can offer even more assistance. The efficiency and smooth functioning make it crucial to choose the best task-managing apps. With these apps, one can complete daily tasks, submit assignments on time, pick up laundry, and more!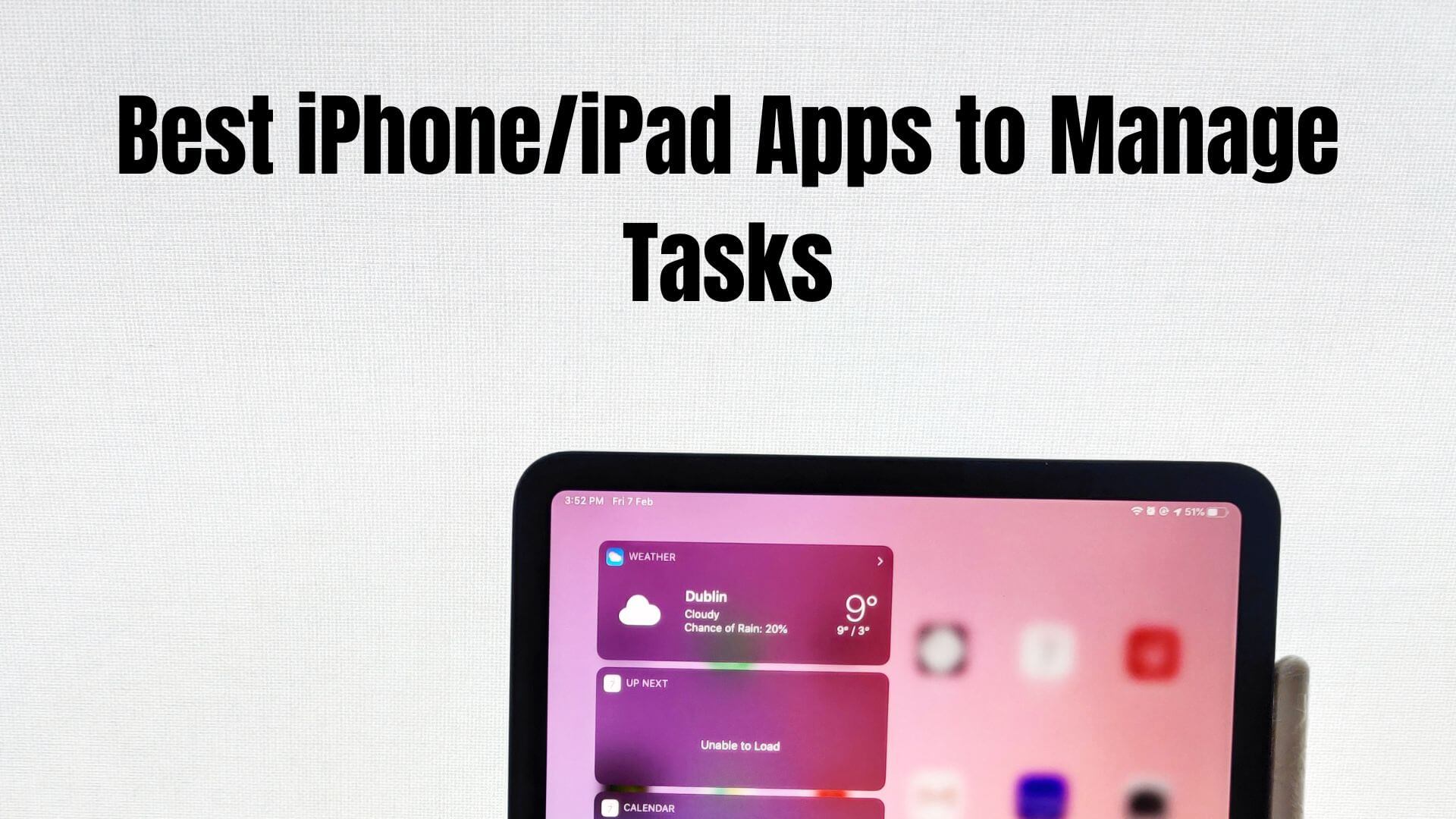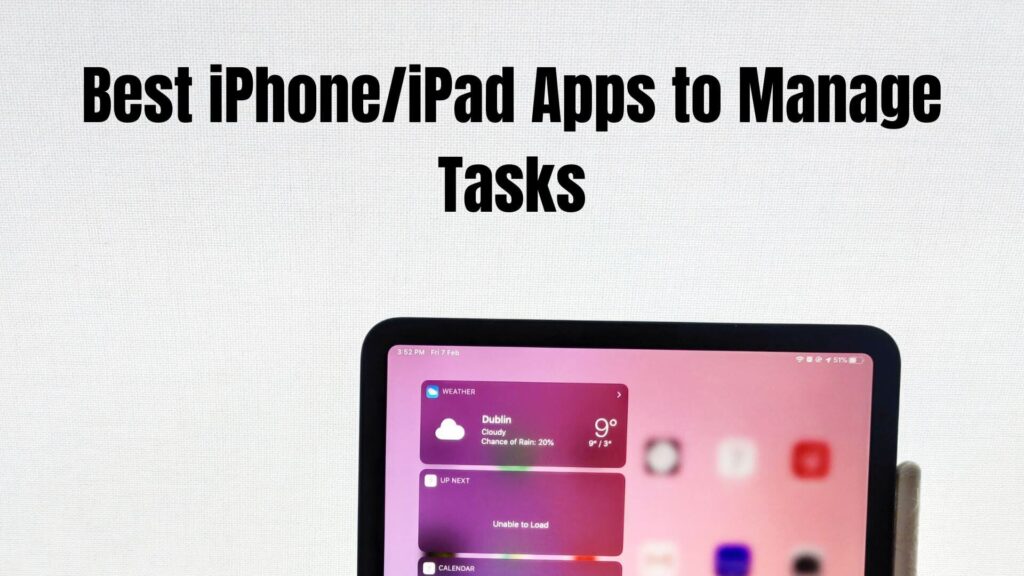 Best iPhone/iPad Apps to Manage Tasks on Move
To help you choose the best one for making your life more productive, we have made a list of the best iOS apps to manage tasks.
OmniFocus 3
Due – Reminders & Timers
Habitica: Gamified Taskmanager
TickTick: To-Do List & Calendar
The Hit List
Pocket Lists
Check each app and its features, and then check what fits you best.
1. OmniFocus 3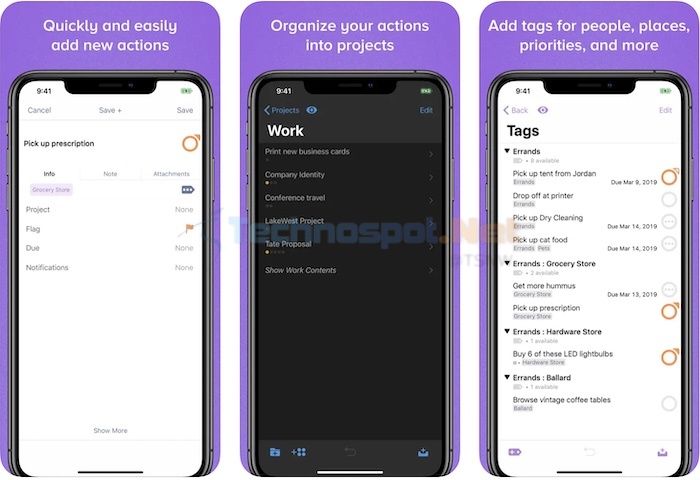 Do you want to create and organize tasks and projects with ease? For that, you can opt for OmniFocus 3. It is one of the most popular task managing apps for iPhones and iPads. With OmniFocus managing tasks, you can breathe a little easier.
Various features make the app highly popular. For instance, you can create and add tags for location, person, etc. You can organize due dates with batch editing, enabling you to access the most-used features with flexible inspectors. The forecast view also lets users see calendar events and tasks in order.
OmniFocus also supports syncing with other Apple devices and offers end-to-end data encryption. You can also attach notes, audio, and graphics to the tasks. Opting for the Pro version will offer exclusive features such as the customizable sidebar, Today Widget, etc.
2. Due – Reminders & Timers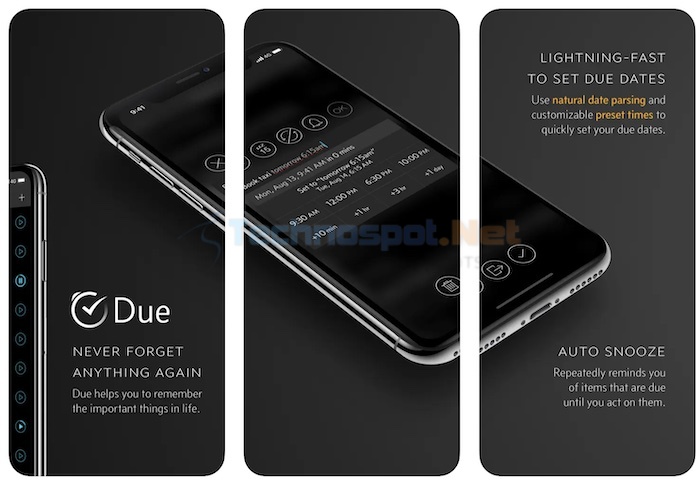 Another excellent project managing app you can choose is Due. The wide variety of features makes the app immensely appealing. The auto snooze feature constantly notifies you till it is rescheduled or done. Besides, it comes with a time picker and customizable times, which allows users to set dates.
Another impressive feature of the app is natural time and date parsing. Apart from that, you can use the countdown timers to count down to the exact time of the event. With Due, you can also take advantage of the weekly and daily reminders. It also syncs Dropbox or iCloud across iPad, Mac, and iPhone.
The app works offline perfectly, and you don't have to create an account to use it. Users do not need to depend on the internet to get reminders. It also adjusts the size of the text as per the system automatically.
3. Habitica: Gamified Taskmanager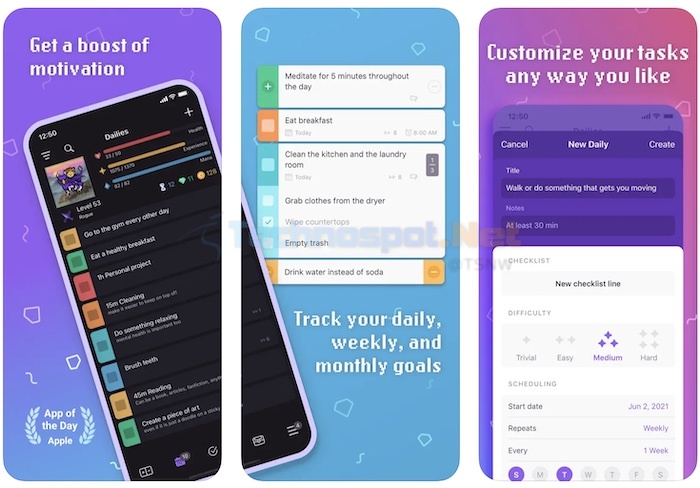 If you are on the search for a top-rated habit-building app, you can check out Habitica. You can use this app for many tasks, making your life easy and hassle-free. The app's work is simple, with avatar creation and adding chores and tasks.
The app enables users to repeat the tasks scheduled automatically. You can also use flexible habit trackers to note tasks you must do numerous times daily. Apart from that, you can use color coding to organize tasks. Use custom color themes with light and dark modes to make the app aesthetically pleasing.
With Habitica, you can get avatar customizations, a leveling system, and so on! You can also use widgets and reminders to make sure that you remember the tasks. You can opt for optional subscriptions and in-app purchases through the free app.
4. TickTick: To-Do List & Calendar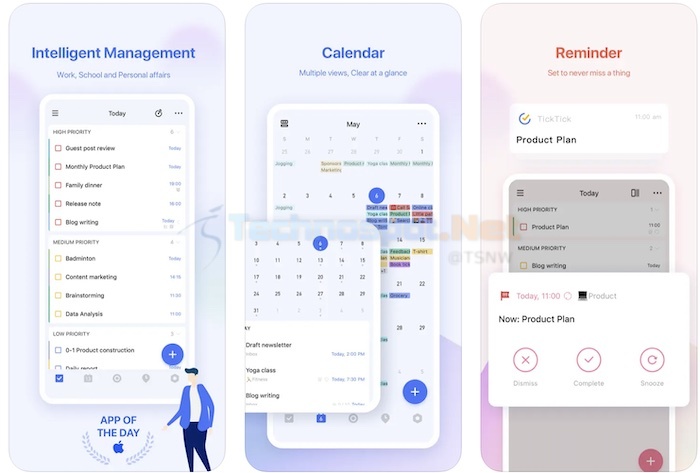 One of the most powerful yet easy-to-use task management apps is TickTick. It offers hassle-free cloud synchronization across different devices and a wide range of features. For instance, TickTick offers multiple reminders, tags to classify tasks, emails to add tasks, etc. You can also use the app to get flexible calendar views, develop checklists and share the lists with others.
Some other features aid in boosting productivity. These include four different priority levels, using goals to develop habits, instant location, time reminders, and more! You can also opt for batch editing, adding comments or descriptions to tasks, and using Siri for fast task creation.
The app is available for free, but there is a premium account that offers exclusive features. You will need to pay $2.88 monthly or $27.99 yearly.
5. The Hit List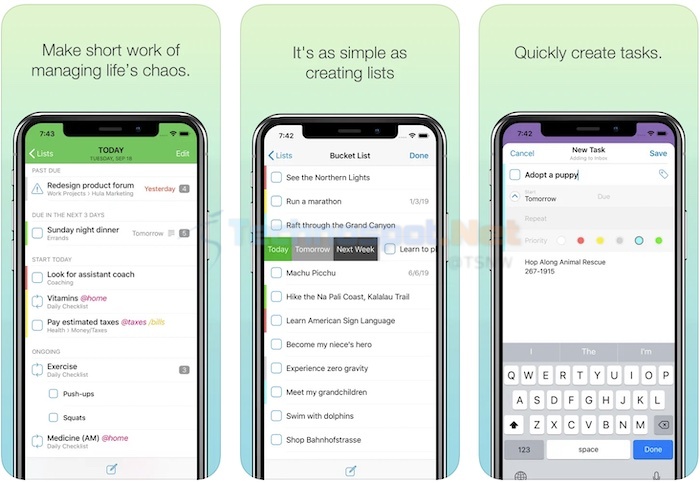 Perhaps, the most straightforward management app for tasks in this list is the Hit List. It is easy to use and offers a vast collection of exciting features. The app keeps track of the tasks, making you free to concentrate on other aspects. You can use the app on your iPad or iPhone.
The syncing feature of the app makes it even more appealing to Apple users. Another interesting aspect is the scalability of the app. You can accomplish a wide array of activities with this app. With this app, managing a to-do list is easy and hassle-free. Besides, the app fits your working style, ensuring you don't have much trouble.
6. Pocket Lists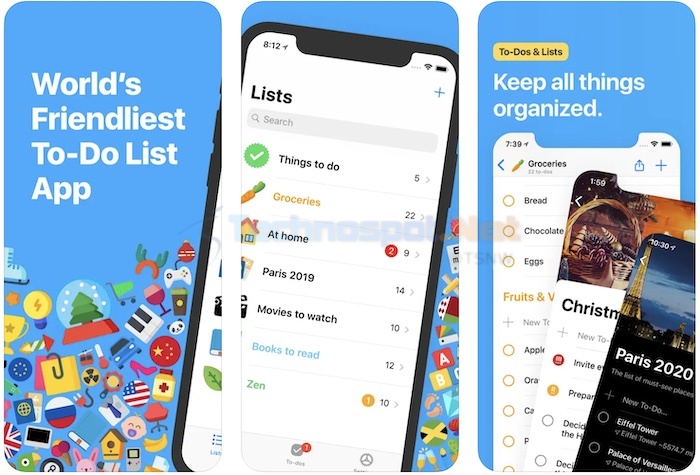 One of the most visually appealing and versatile to-do-list apps is Pocket Lists. The app's features make it easy for users to organize tasks and handle life. This app allows you to sync the lists across multiple devices without charge. You can also share the list and collaborate with others on the tasks.
Personalization is one of the key features of Pocket Lists. Here, you can use different cover images and icons to add personality. Apart from that, use the dynamic filter – To-do Stream to collect to-dos from the lists. You can also set reminders for the due date, due time, etc.
Other impressive features include calendar view, sending checklists through email, dark model, duplicating checklists, etc. You can also gain exclusive features with a one-time purchase or in-app subscriptions. These include creating subtasks, super priorities, custom icons, etc.
Conclusion
These are the best iPhone/iPad apps to manage tasks on the move. Now, you can select the one that fits your needs the most. For instance, if you love creative avatars, you can choose Habitica. However, if you are searching for a highly efficient task managing app, you can try OmniFocus 3.