Art Resize is a small light weight application, to Resize, Convert, Rename and add other images (as watermarks) on your images.
Download size for the setup file is less than 2 Mb, install it, right click on any image file or a folder with image files (for batch operations), and choose the options, or launch the Art Resize and use the open button, to load and make changes to an image.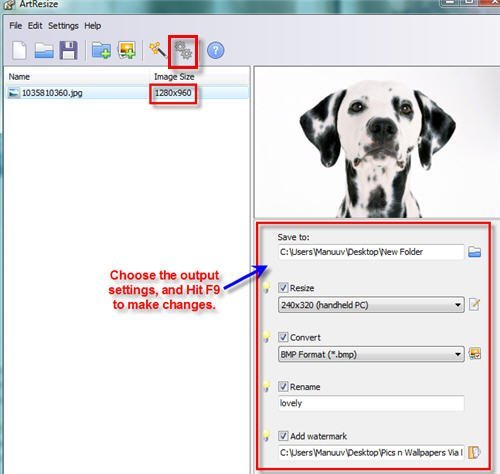 For more advanced options you can choose settings button. Resize option has several presets ready for use, you can also choose the custom size option.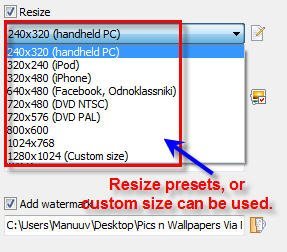 File type option also has several options like JPEG, PNG, BMP, GIF, TIFF (almost every general image file format is there).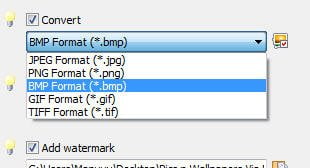 Download page of Art Resize displays Supported Platform:  Windows 95/98/Me/NT/2000/XP, I tried it on Vista, and it works fine.
This really is a nice way to all your resizing, converting etc. type of needs, pretty fast, works fine, and is free too,  try it. Download Art Resize
Want more ? Check out our collection of Best tools for editing Images : Find what you need