So we all end up looking for a charging point to recharge up our high end smart phones now and then. No matter how big the battery is every phone has its own draining issue. So the alternative to this is either you use your phone less or carry up a portable charging solution.
So I decided to pick up Anker® Astro3E after @stevelitchfield recommended and it was on big discount ( and its still available). The discounted price comes to 40$ which is a steal as the charger packs in a BIG 10K MAH power. If you compare the pricing of any popular charging pack you will find this lot cheaper.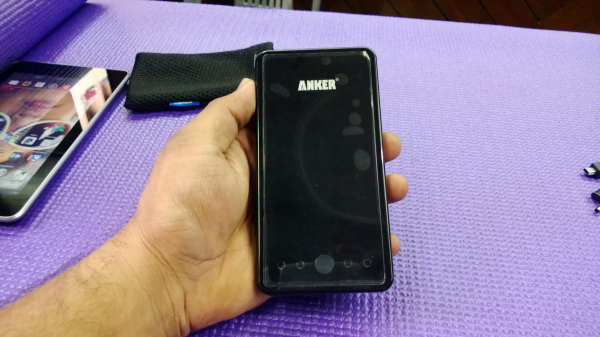 Unboxing:
Watch on YouTube
Specifications:
Battery size: 10KmAh
Size: 0.6 inch thick and almost the same size of Lumia 920 or HTC 8X ( 5.6 x 2.8 x 0.6 inch; Weight: 8.5 ounce)
Weight: 1.2 ounces
Ports: 2 USB, One microUSB to charge the pack.
Connectors: 4 changeable connectors & 1 spring USB power wire.
Input: 5V / 1.5A (max)
Output: 2x USB 5V / 3A (dual charge @3A total max)
Warranty: 18 months.
What's inside the box:
USB Interface
Phone connectors for iPhone / iPad, Micro USB, Macro USB & Old Phone charging interface.
Manual
Pouch.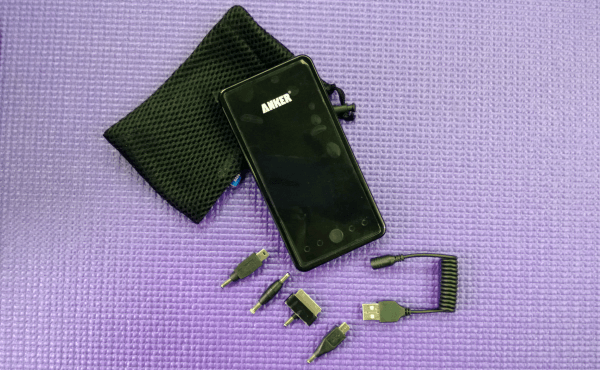 How was my experience :
Build:  This battery pack is rock solid. The built isn't plastic stuff but feels almost like costly pencil box, just smaller in size and doesn't open up. I dared not to drop it but it should survive.
How fast did it charge the phones & Tablets:
It has four led lights which gives you a clear idea on how much power is left in the pack. A power button is in middle of them. You will need to push the button to start charging your phone, once they are connected.
Lumia 920 : 2 hours left with 3 LED ON
Nexus S : 2 hrs 10 minutes left with 3 LED ON
Nexus 7 : 3.5 hours left with 2 LED ON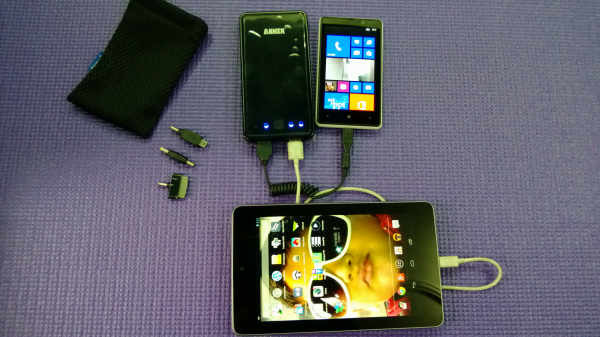 How fast did it recharge itself:
After I completely drained it off couple of time, the valuated time turned out to be 8 to 9 hours over USB i.e. connected to the computer. I am sure this should be faster but I dared not to connect it using the standard phone charger. The only reason was that the battery pack doesn't come along with a wall charger and I dared not to. However, it should be possible and will charge up much faster than USB charging.
Gallery
Summary:
I am pretty much satisfied with the  Anker® Astro3E.  Even though I doubt I get the full 10K mAH Power it can charge up two devices ( Lumia 920 & Nexus 7) simultaneously before draining out completely. This makes it a perfect companion for travel. So grab it before the offer ends up. 40$ is really cheap, Buy from Amazon