After reviewing Lava Iris 458Q, I was eager to try the 504Q which places itself in mid range phone and I have to say its a pretty good phone for that price after using it for 14 days straight which also includes one of my family members using it for around a week. No complaints so far, the screen is just gorgeous, music is loud, response is good except when it comes to gaming where I do see bit of frame skips if that's not a lag.
That was a quick review and now lets dive in details. In case you want to check out video review, the video is right below.
Video Review:
Specification:
Lava Iris 5o4q is Quad Core ARM Cortex A7 tuned to run at 1.2Ghz along with 1GB of RAM and 4GB of internal memory. The storage is low in terms of space but you can expand to 32GB using SD card.
It houses a 8 MP camera with LED flash and it's almost the same as it was in 458Q. Using this you can record videos at 1080P and 2.1 MP camera makes sure you don't miss the video calls.  The camera also supports Face Detection, Panorama Shot, HDR, Beauty Mode and BSI.
Display & Screen Quality:
Front part is of the phone is completely occupied by 5 inch screen which does a brilliant job when it comes to Gaming, watching Movies, Twitter, Facebook and web surfing.
The screen is HD IPS Capacitive Touchscreen, 720P, and the colors come out brilliant. Even though its Fwvga, 854×480 Pixels resolution, when see from different angles, you will notice this when 2-3 people look at the screen from a different angle, specially when watching a movie, there is a negligible change in color and display looks equal from all sides.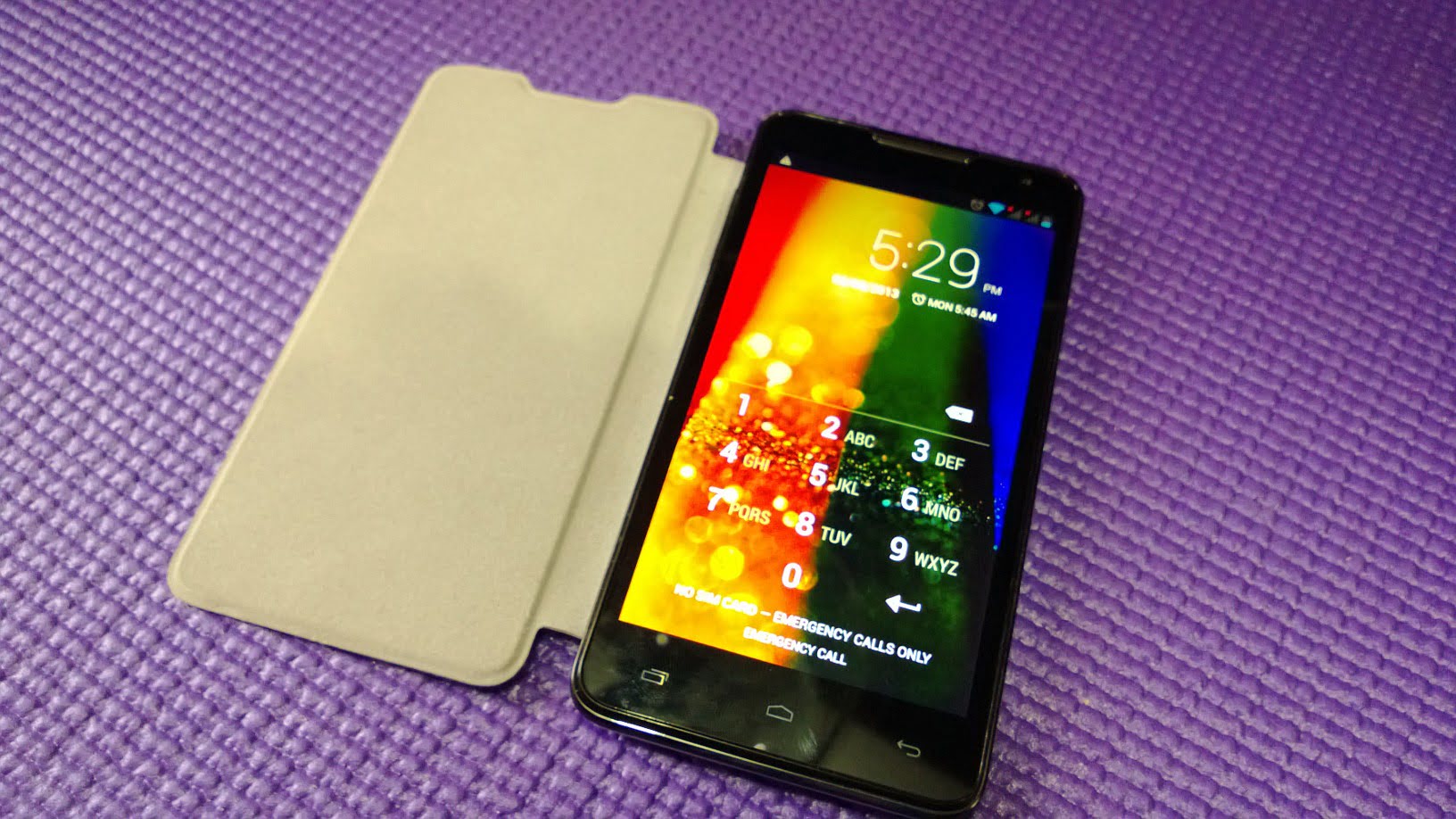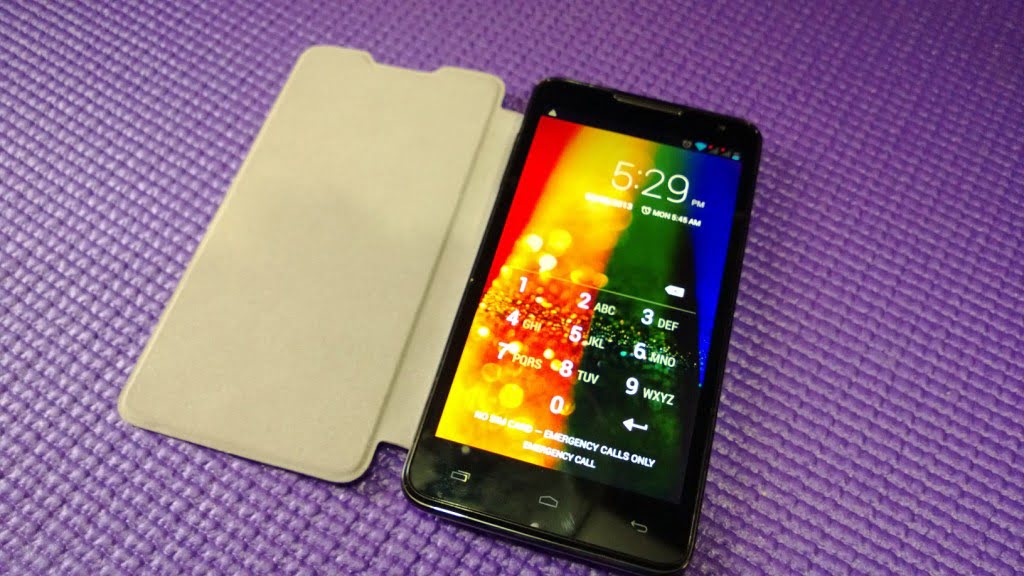 However the screen is not readable when you take it out in bright light and reflects a lot. If you are a fan of clear black technology this will be kind of disappointing.
When it comes to touch response, I found it extremely pleasing. The response is quick and never found any kind of resistance. That said you will also love that the phone is not a dirt magnet but expect a lot of fingerprints.
The touch sensitivity is pretty good but the edges aren't tapered towards the edges which feels edgy and users will notice this often every time they swipe across the corner.  If it would have been slightly raised and tapered towards the edges, it would have changed the experience.
Design / Build Quality:
Even with Iris 504Q, Lava continues its idea of using plastic for its handset but that doesn't make it look cheap when you actually get to see it when you use it.
The edges are strong shiny plastic to what it feels and since screen takes most part of the front panel, you get more space for everything you do on the phone.
There are three capacitive buttons at the lower end of the front screen which was basically action buttons to interact with the OS and the Apps. Lava for some reason has switched the position of the back button with the menu button. So for some of the regular Android user, it make take a day to adapt as you will keep pressing the wrong button.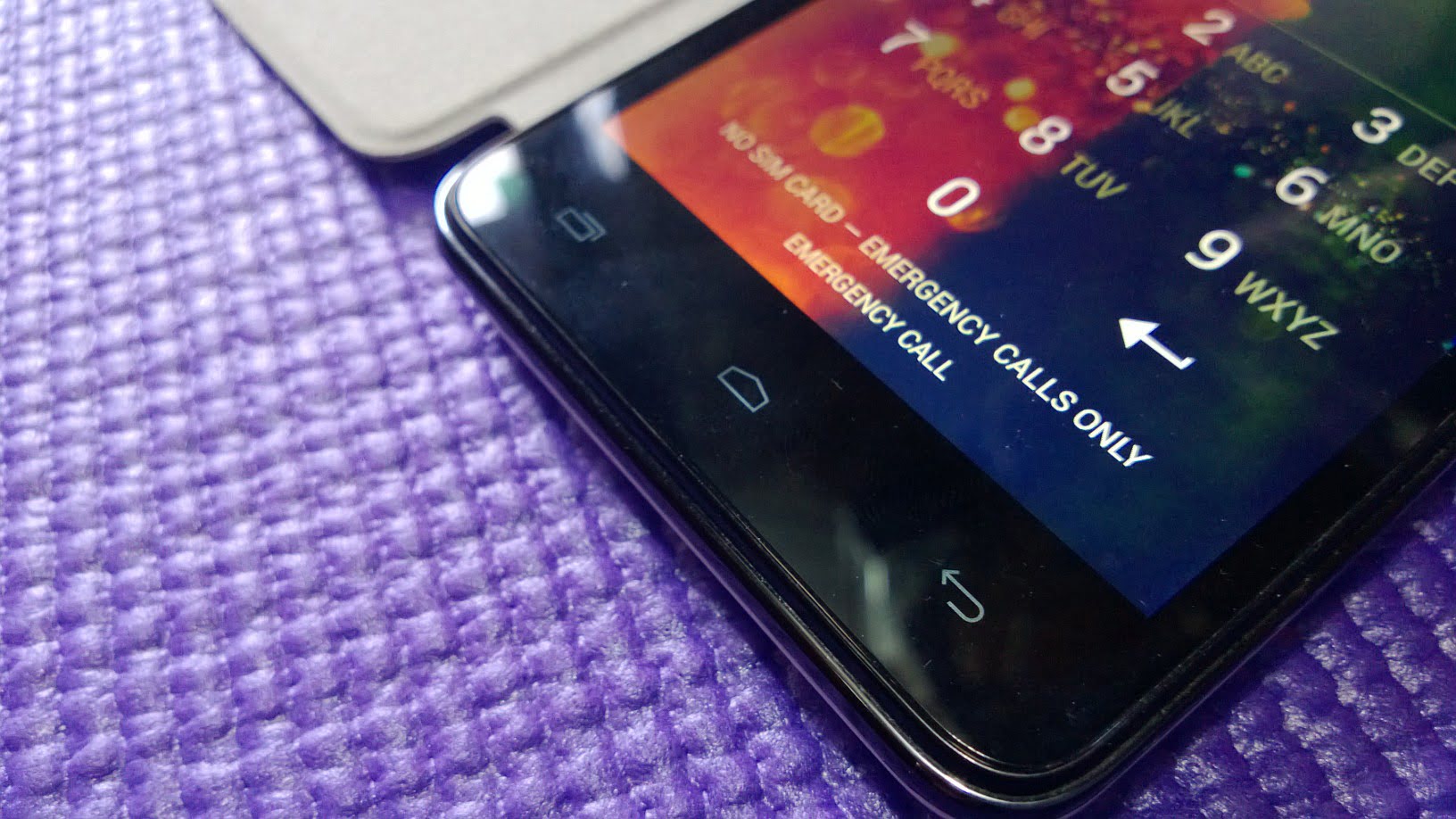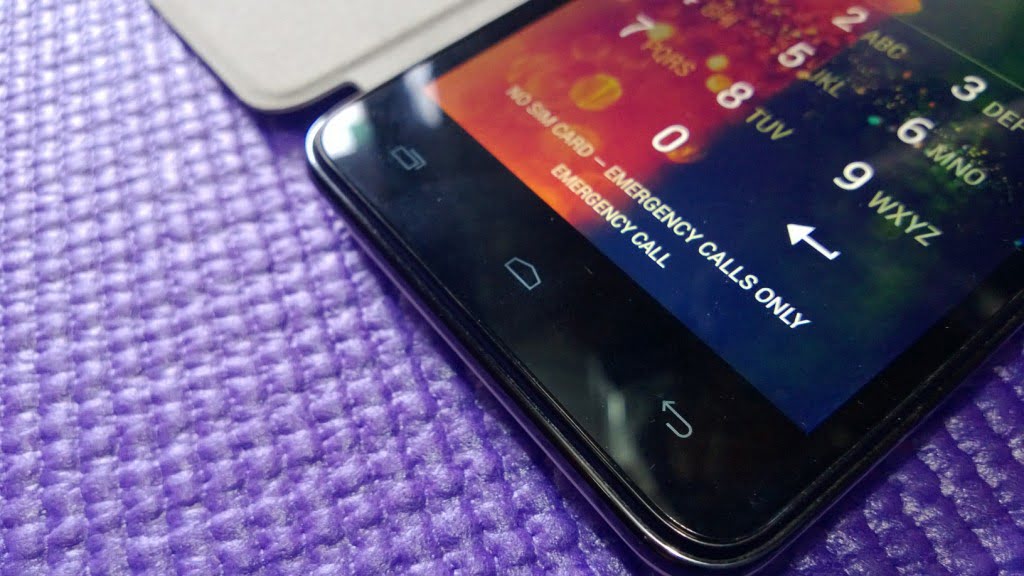 The back panel is pure plastic which isn't super strong but very weak. You can bend it single-handed so I will suggest you to be very careful and not stepping on it. However once fit in the panel that feel is gone because they wait fits in. Also the back panel is matt finish which feels pretty comfortable when you hold and type because of better grip.
The phone also comes with a White Case which replaces this back panel and has a flip cover to protect the screen. Those who wanted a white color instead of black, this is a great addition. The Flip Cover is soft from side and matt outside.
Battery Life:
The phone comes with  2000 mAh battery which lasts for 14-15 hours on an average. If you use it heavily this will last only for 9-11 hours which I am assuming to be ok with most of the users. I used the phone for Twitter, Facebook, Emails, Gaming and Music. When I pushed my luck further and Played 2 hours of gaming and 2 hours of music, the battery drain was very quick. It lasted for 7 hours only.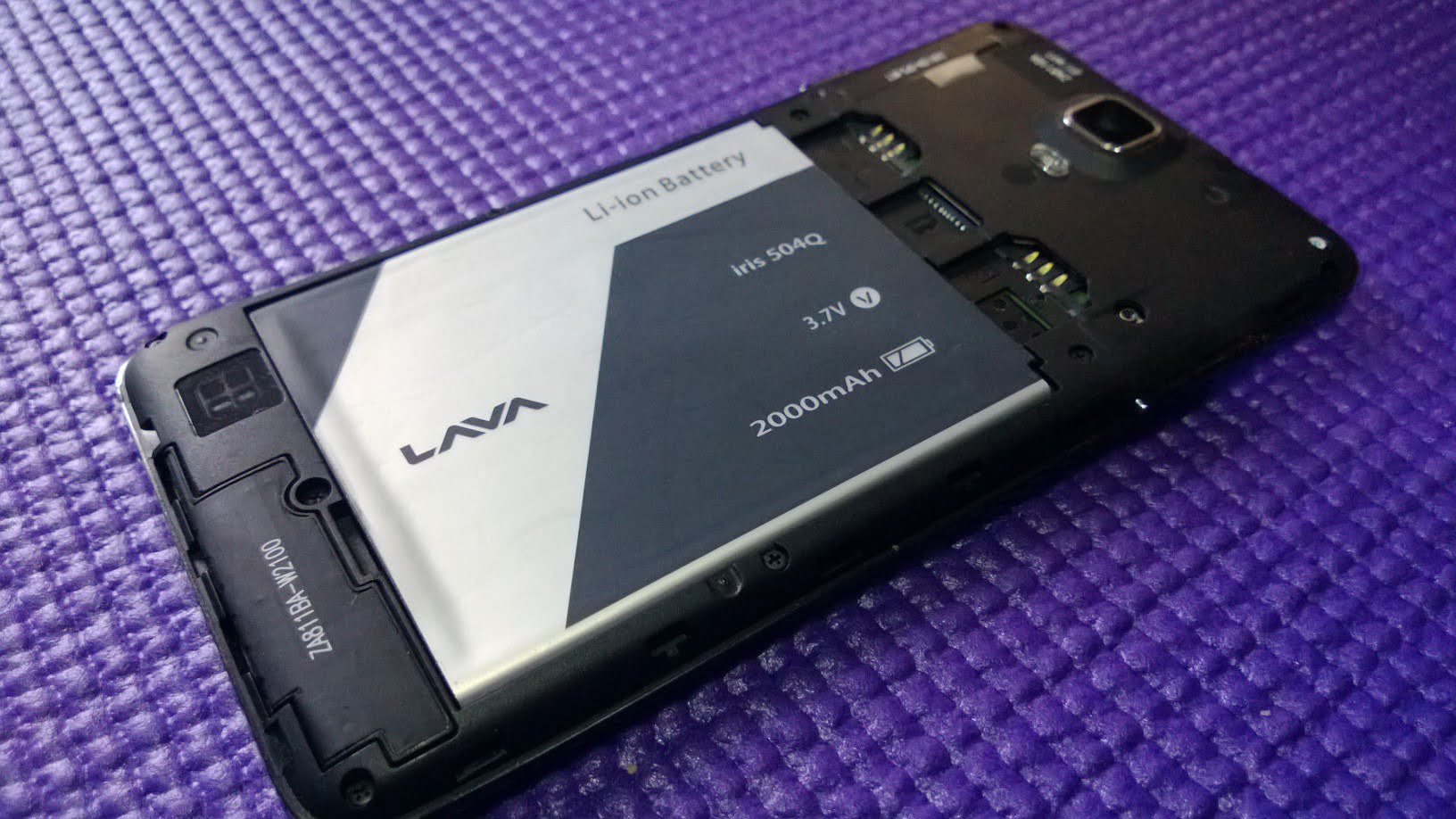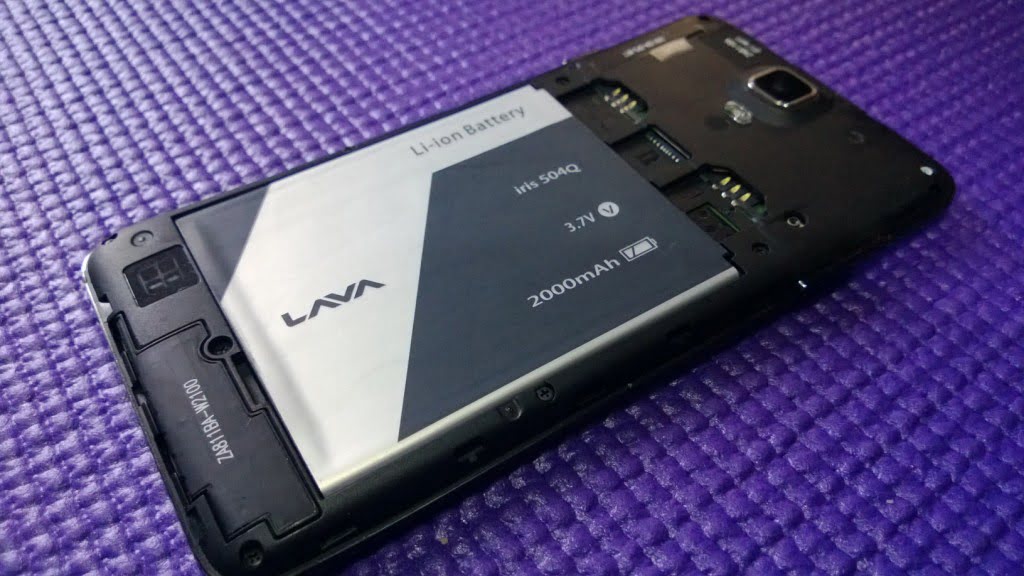 Even though Lava has done no changes with the UI and its almost the stock Android, I really don't see where the batter power is getting consumed.
Voice Call Quality:
Those are cautious about how the audio quality for voice calls, stay relaxed. Its loud and clear and there wasn't any issue when I actually placed it over long calls. The phone is pretty light so you hands wont complain about its weight but talking for long isn't recommended. Take breaks in between.
No Micro SIM Support
One of the drawback of this phone is that there is no support of Micro-SIM. I am not sure what is stopping this manufacturer to produce a micro SIM phone even though there are dual SIM slots available. I will high recommend Lava to pickup one Micro SIM and one normal SIM strategy.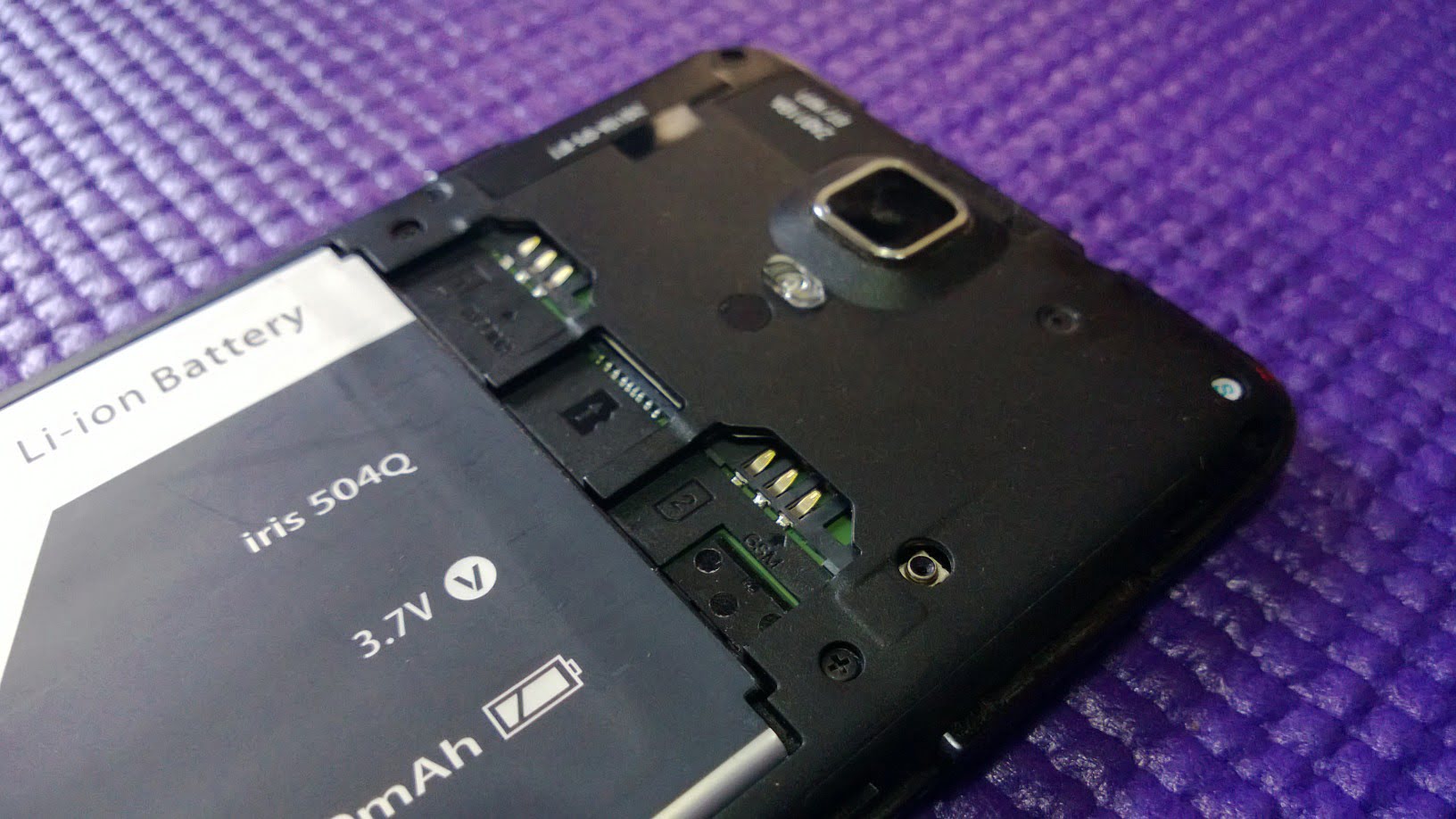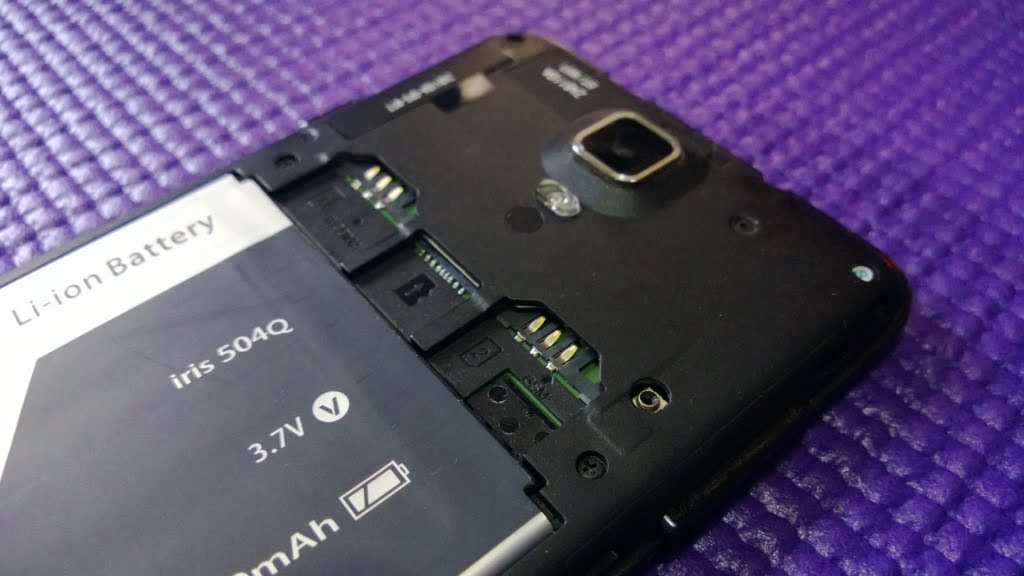 Some of you may argue and I wont deny that finding a micro-sim is not easy with most of the telecoms as they prefer it to their post paid number but then there are users who would like to switch with micro-sim as they are already have it.
Camera (Photos)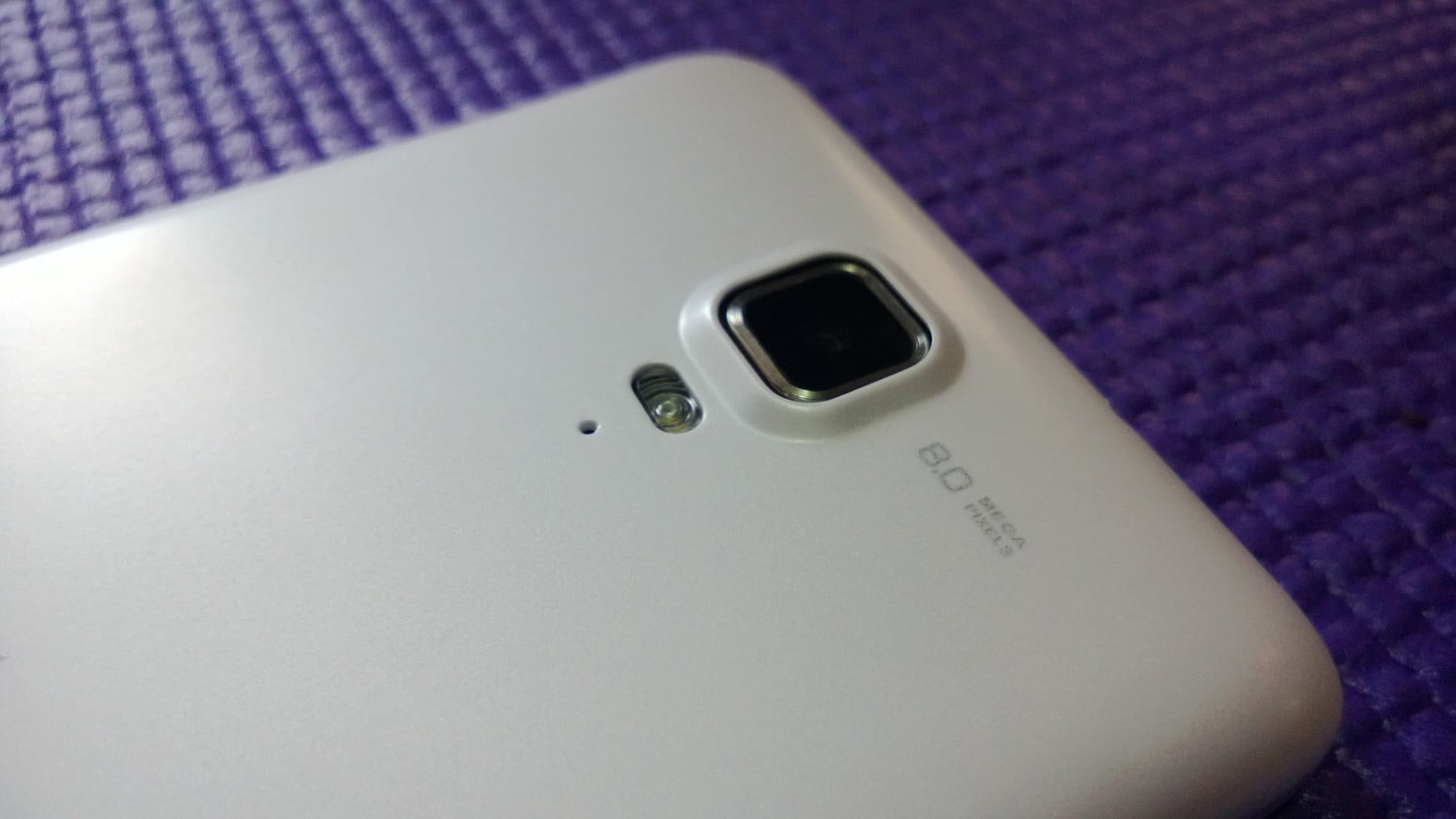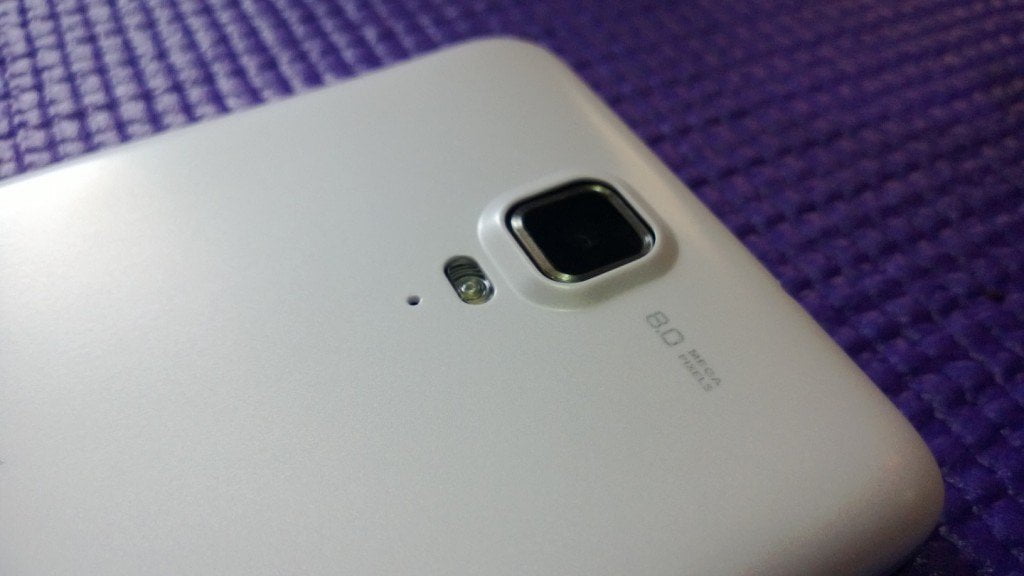 504Q comes with an eight megapixel camera that performs ok. The software also has most of the features you would expect like HDR, Panorama, Multi Angle View etc. You can wave to take photos. Macros are very impressive. Below are some sample pictures for you to judge the quality.
Taking pictures with gesture
Game Performance:
I played Asphalt Heat 7 and  The game performance is ok but I do see frame skip, which might give a wrong idea about the phones performance. Users would feel its lagging because the response right after a wreck or anything which changes the screen tunes out to be slow. Good stuff that the phone does not heat up at all.
Playing regular games wont be a problem here because there aren't huge screen refresh and so games like Temple Run and others isn't an issue.
Music Quality:
With Headphones: 
The music audio turned out to be pretty clear along with the beats and you will definitely enjoy this specially when watching a movie or a music video. Even when I knocked up to full volume, the voice quality did not lose its clarity but the beats lost it here. Since Android does come with equalizer, you will have to experiment a bit to get this right on full volume.
Gesture Support:
Like Camera, you can wave here to change the song which is cool but sometimes it becomes annoying when you are using  your phone and accidentally hover the sensor. I would have loved if there was a gesture to mute the song instead of changing.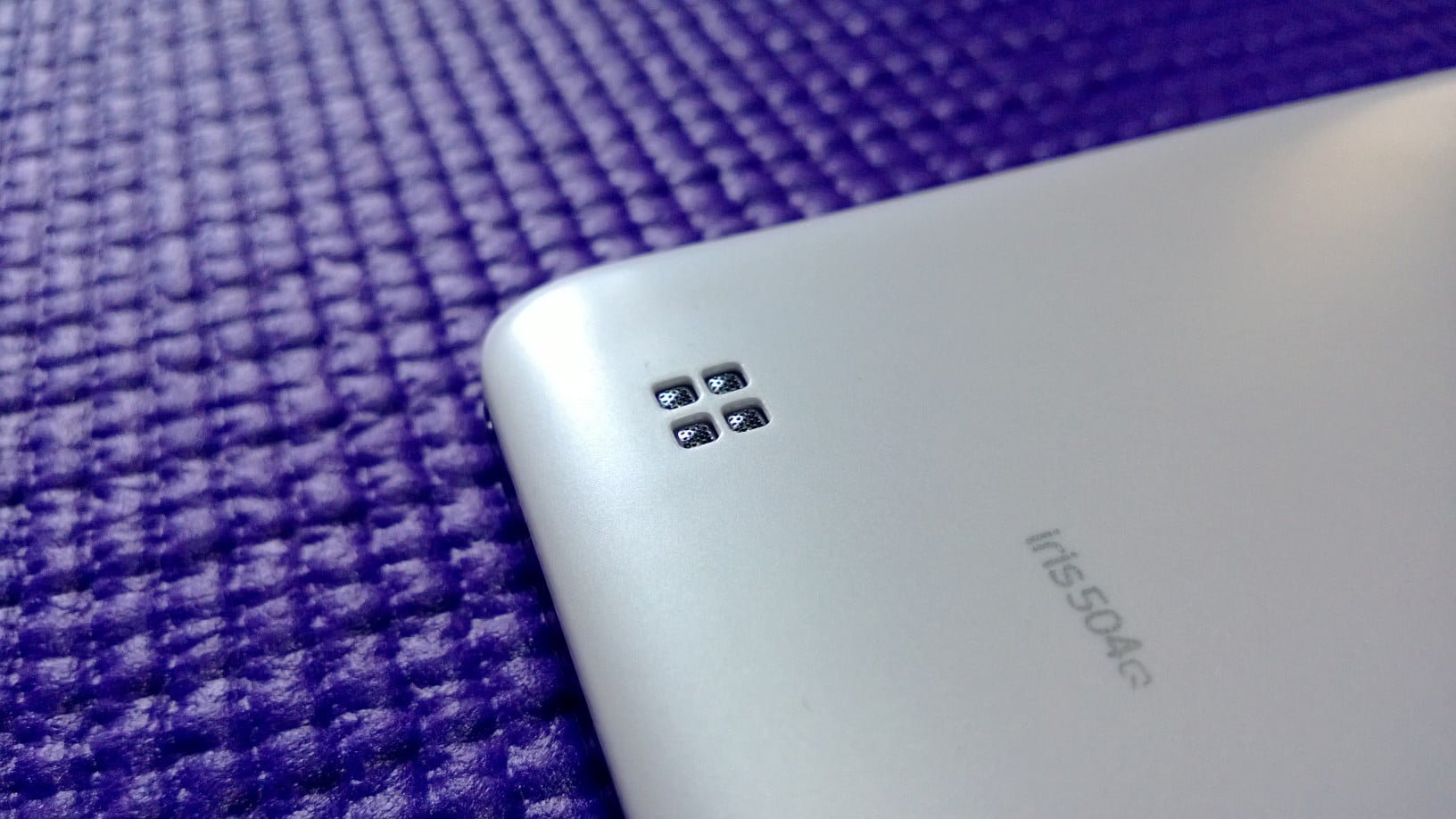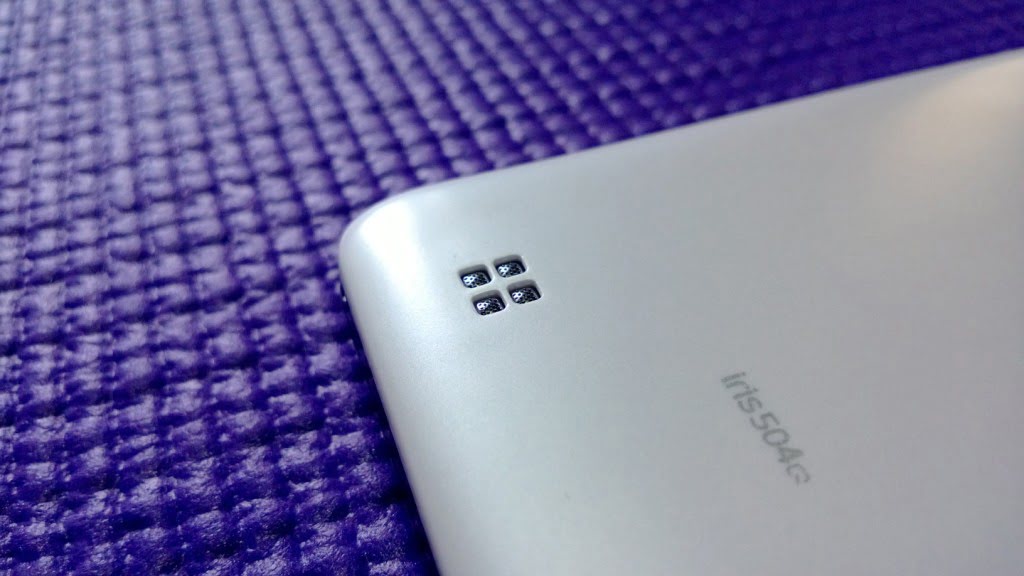 On Speaker:
If you expected a louder speaker here, you will be disappointed. Even on full volume it wasn't enough to cheer me up and with speaker at the back, expect even less volume.
Summary:
Overall, Lava Iris 504Q is a great value for money phone at this price point except few places where the hiccups remain as 458q series. The storage is still 4GB, High end games run but they aren't very smooth and speaker volume are still low. However if you look at the bright side, you have Quad Core Processor, 1Gb Ram, Dual Sim and an amazing screen display.
[wp-review]