When it comes to battery packs or power banks, they are pretty ugly in design even though they might be jus sturdy and impressive when it comes to performance. So when I got to know about Lepow Moonstone Powerbank, I could not get my eyes off the product images and really wanted to know if it's actually that beautiful as it looks into the picture.
Fast forward, we have the product and we tested it for 15 days both at home and while travelling where the necessity becomes high. In few words — It's an amazing product which is not only beautiful but delivers performance and has high build quality. And women are going to love it!!!
Build & Design:
Ladies will think this as a makeup kit while guys will love to get this for their wives. Like its name, Moonstone series is built to be beautiful and make you feel the comfort when you hold it in your hand. Made up of hard plastic with smooth finishing the product has no edges sized about to 3″ x 3″ x 1/2″ which fits your hand easily.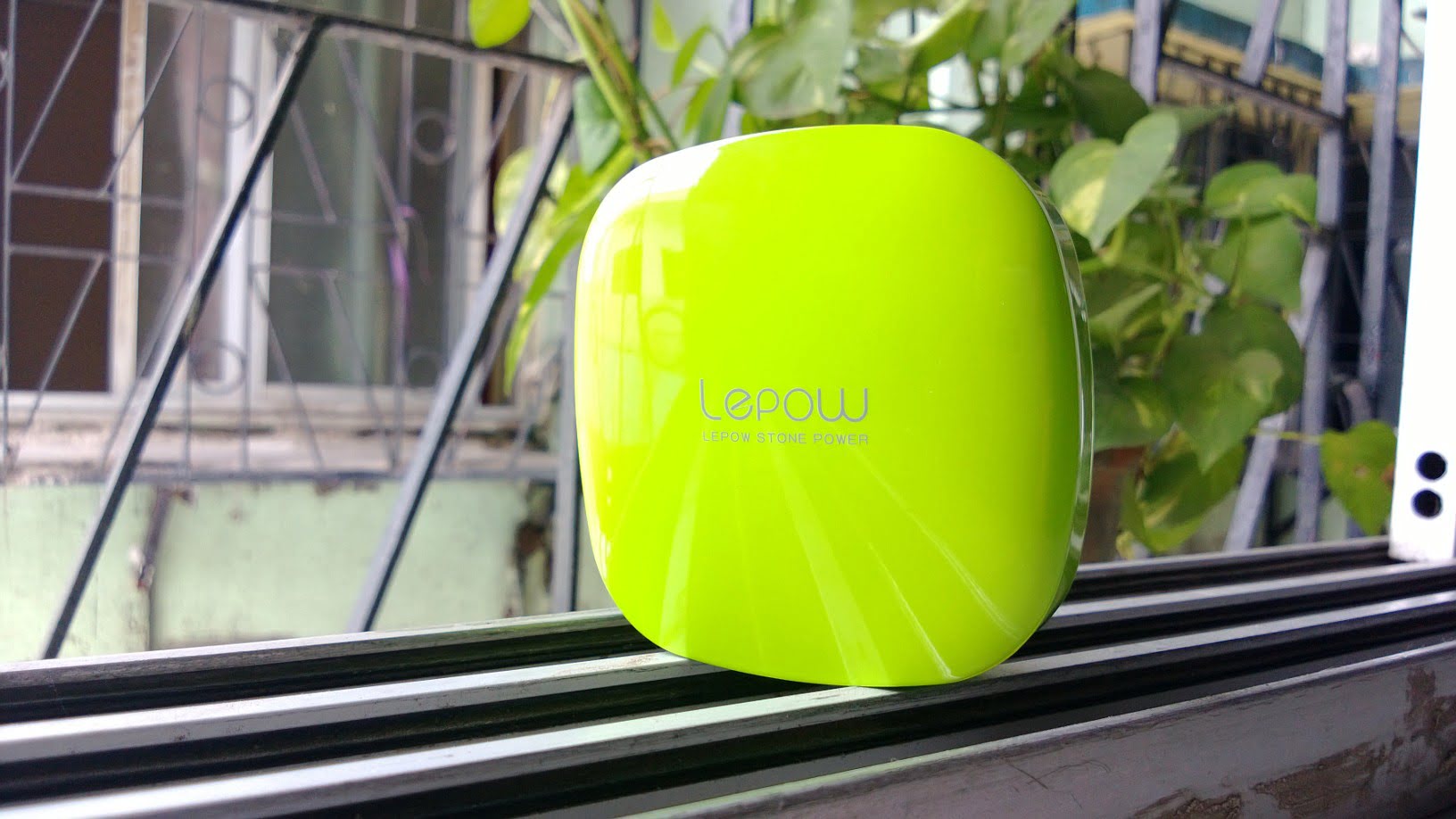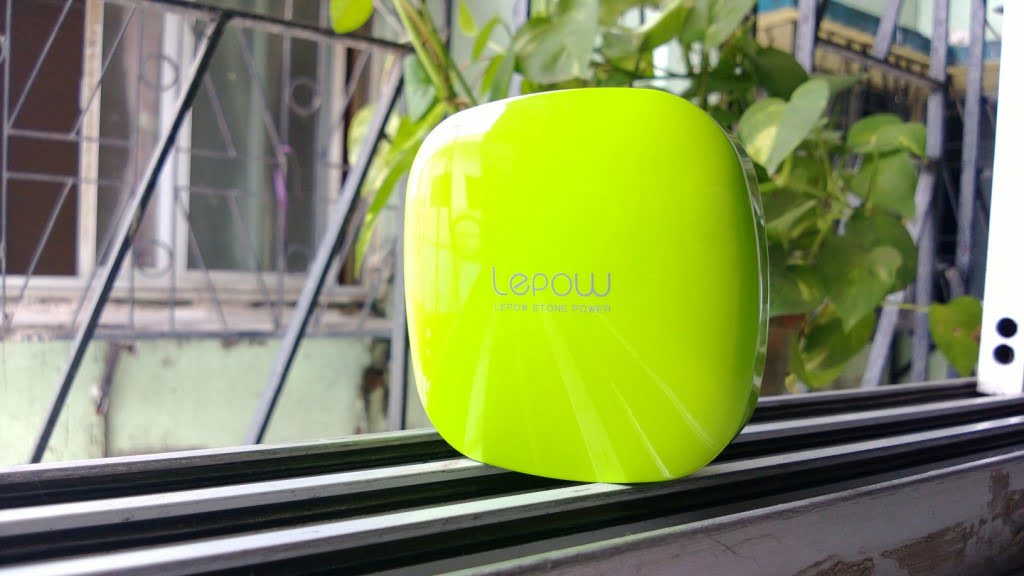 The top part has nothing except the company name while one of the sides has two USB port and a charging port. The bottom of the battery pack has 4 LED which displays the renaming power when the button, placed on the side, when pressed. The colour of the LED matches with the colour of charger.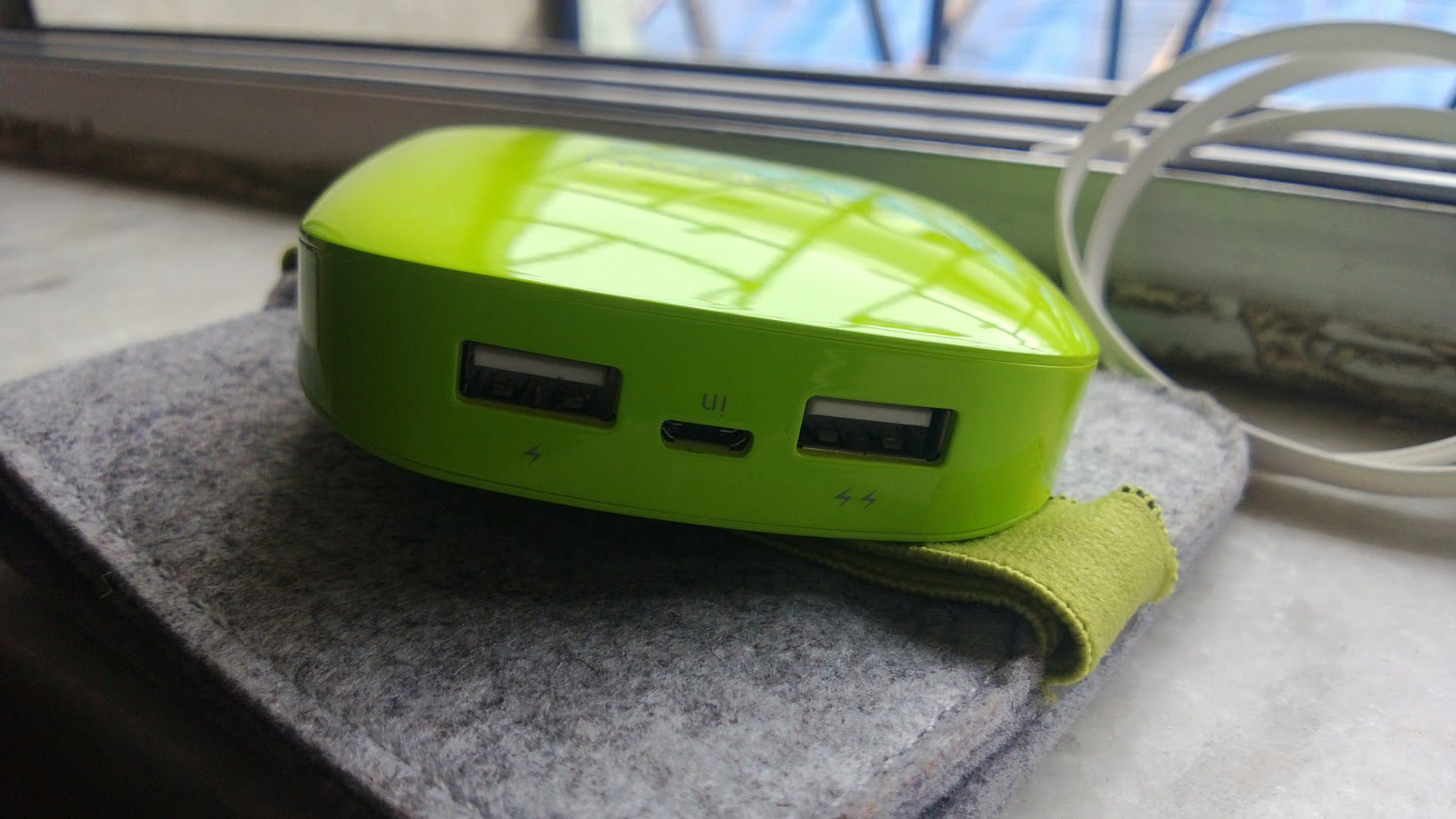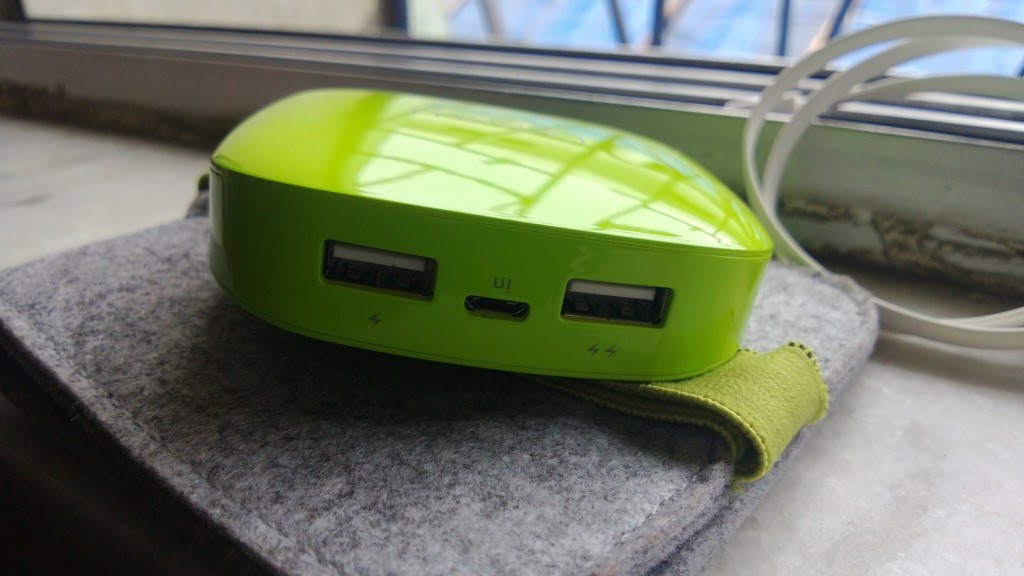 It comes in five beautiful colours, namely Bright Yellow, Red Rose, Green Apple, Ebony Black, & Pure Ivory.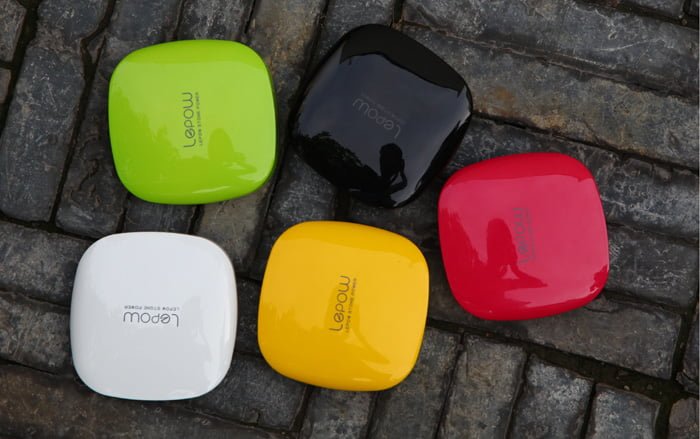 Performance:
It has two USB ports with different modes. One can be used for regular charging while other is suitable for phones or tablet with heavy battery. This second port charges faster than the first making sure you aren't waiting long.
It takes approx. 10 hours for battery pack to charge completely.
It took 3 hrs to charge my Lumia 920 which is of 2000 mAh.
It took  5 hrs to charge Nexus 7 which is 4K mAh.
Total battery power is 6K mah which means Lumia 920 can charge up thrice but practically speaking it was around 2.5 times which is normal. Also the nexus charged up just once.
It comes with  "Rest and Wake-up"  smart function which allows Moonstone to rest un-used in a bag for up to 6 months without  losing its charge Lithium ion polymer  battery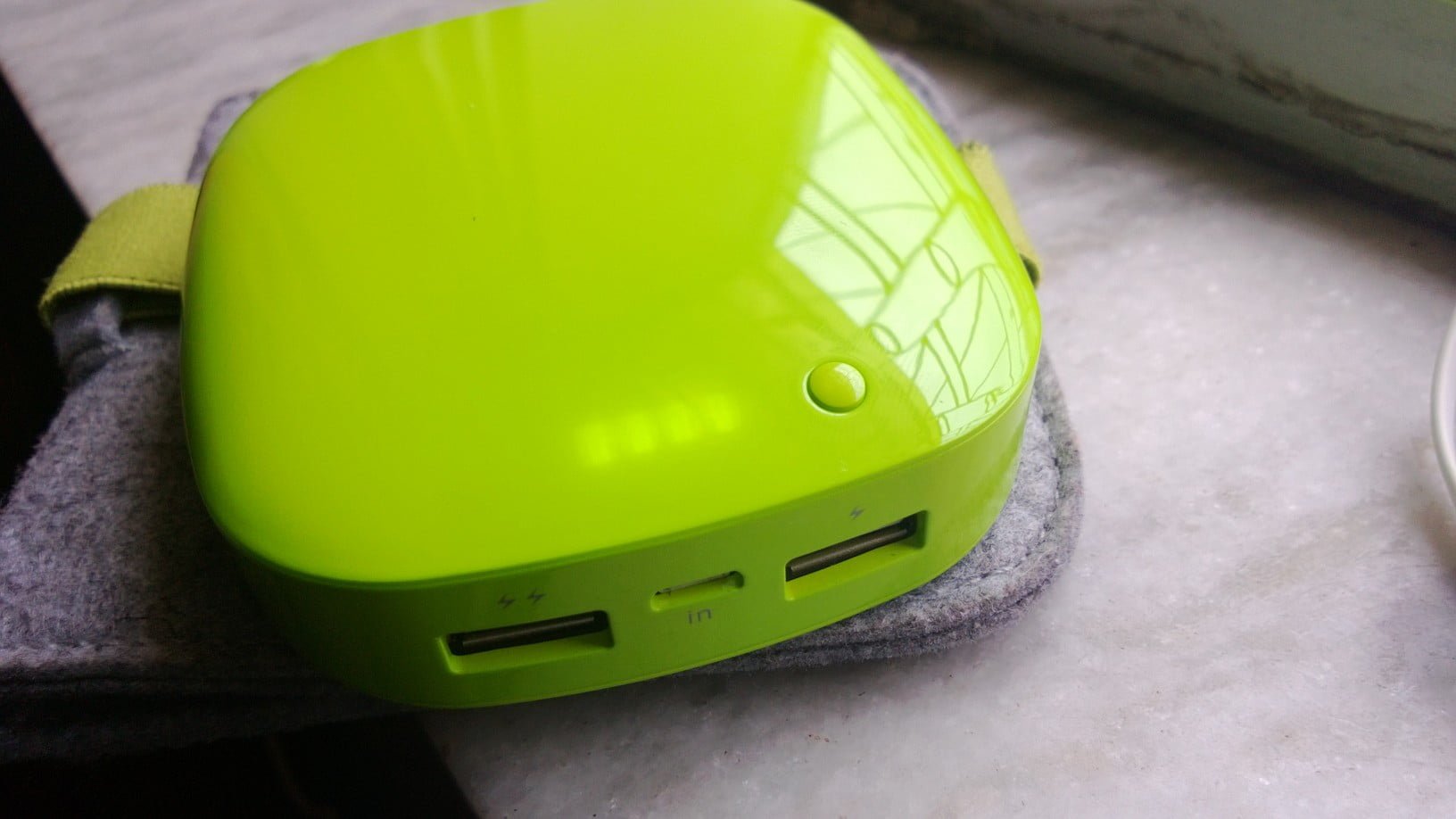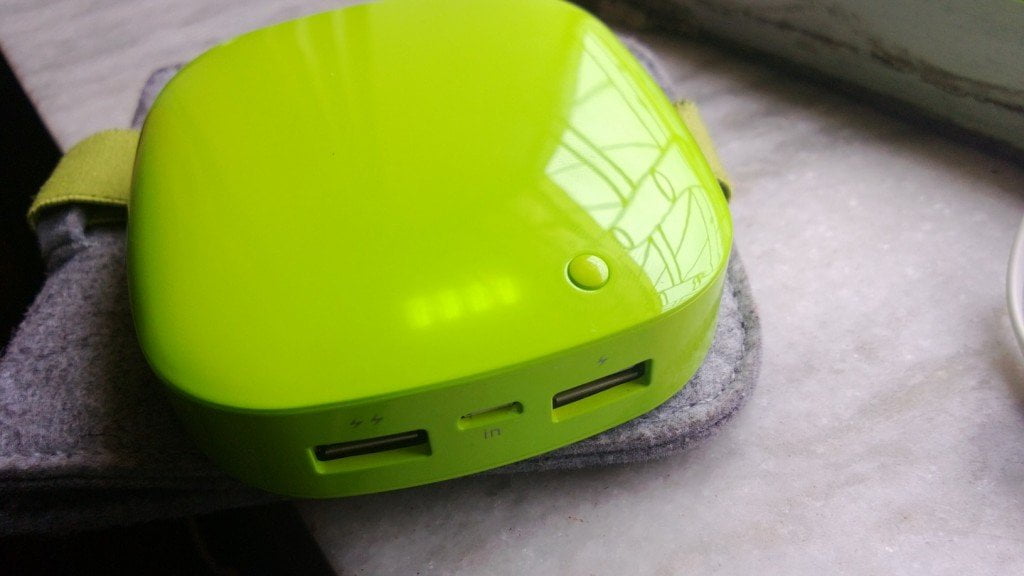 Accessories:
The battery pack is bundled along with a pouch which can hold the charging cable and the power bank itself. The pouch is made up of soft cotton cloth with a belt around so the pack doesn't fall out-of-place. The belt is made such that you can attach it with your belt inside making it a perfect fit for charge on the go.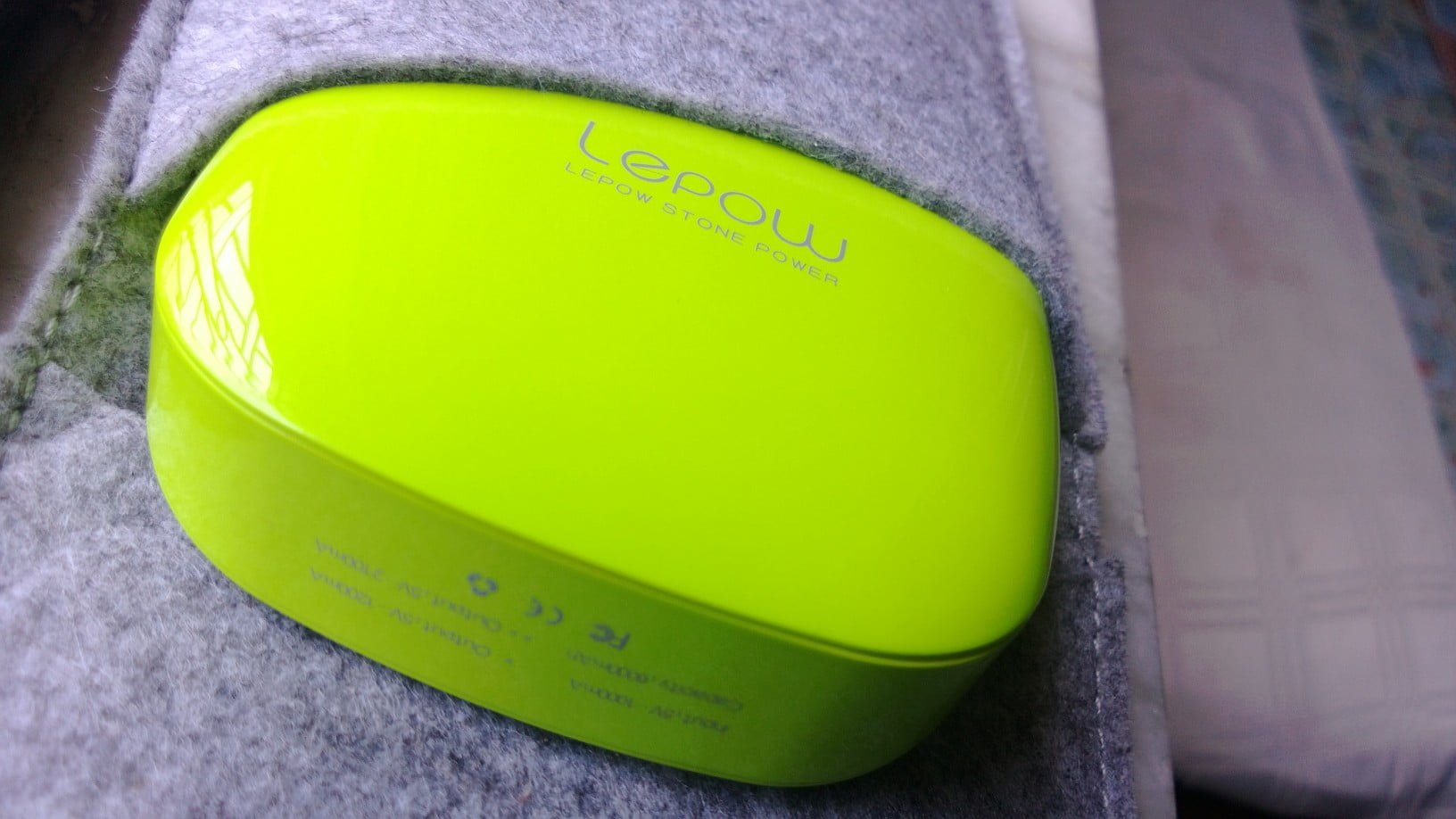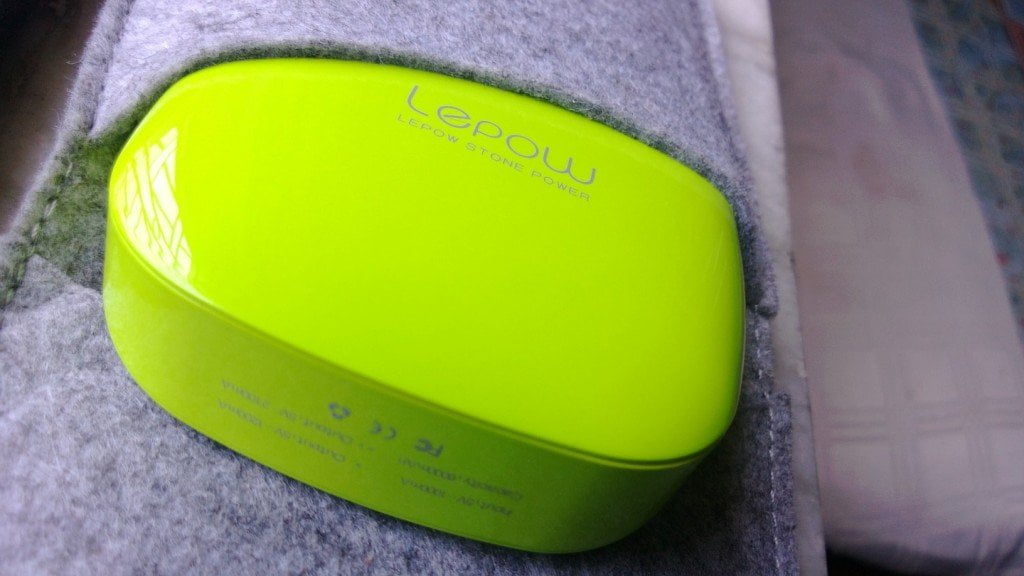 This is really creative because none of the power banks I have seen come with this stylish idea. They have a simple pouch that can slide in your charger and none of them have a cable include in the packing.
Unboxing:
Value for Money:
The Lepow Moonstone Powerbank costs $ 70 which is worth the money spent. Here my reasons:
Beautiful Design
Built quality is good enough to sustain casual drops.
The finishing is well done — you wont feel like holding a brick.
It comes with pouch and charging cable.
Performance is up to the mark.
That said, it's a perfect portable design which mixes both performance and beautiful design together. If you feel it's not a guy thing, you can pick one for your lady!!!
Where to buy from?
The best place is to buy from Amazon from here which comes at discounted price of 47$ which IMO is a steal!!! Go buy Now. Also check out the product page here