At times, you may encounter issues with your photographs – they might become inaccessible, distorted, blurry, or grayed out. The causes can range from incorrect file transfers to memory corruption and encoding errors. Such problems are particularly significant if photography is a part of your profession or if the photos hold precious memories. Thankfully, there are numerous photo recovery software options available in the market. One such highly-rated option is Stellar Photo Repair.
This article will review Stellar Repair for Photo and its effectiveness in recovering distorted images. We'll cover all details about the software, including features, pros and cons, and pricing.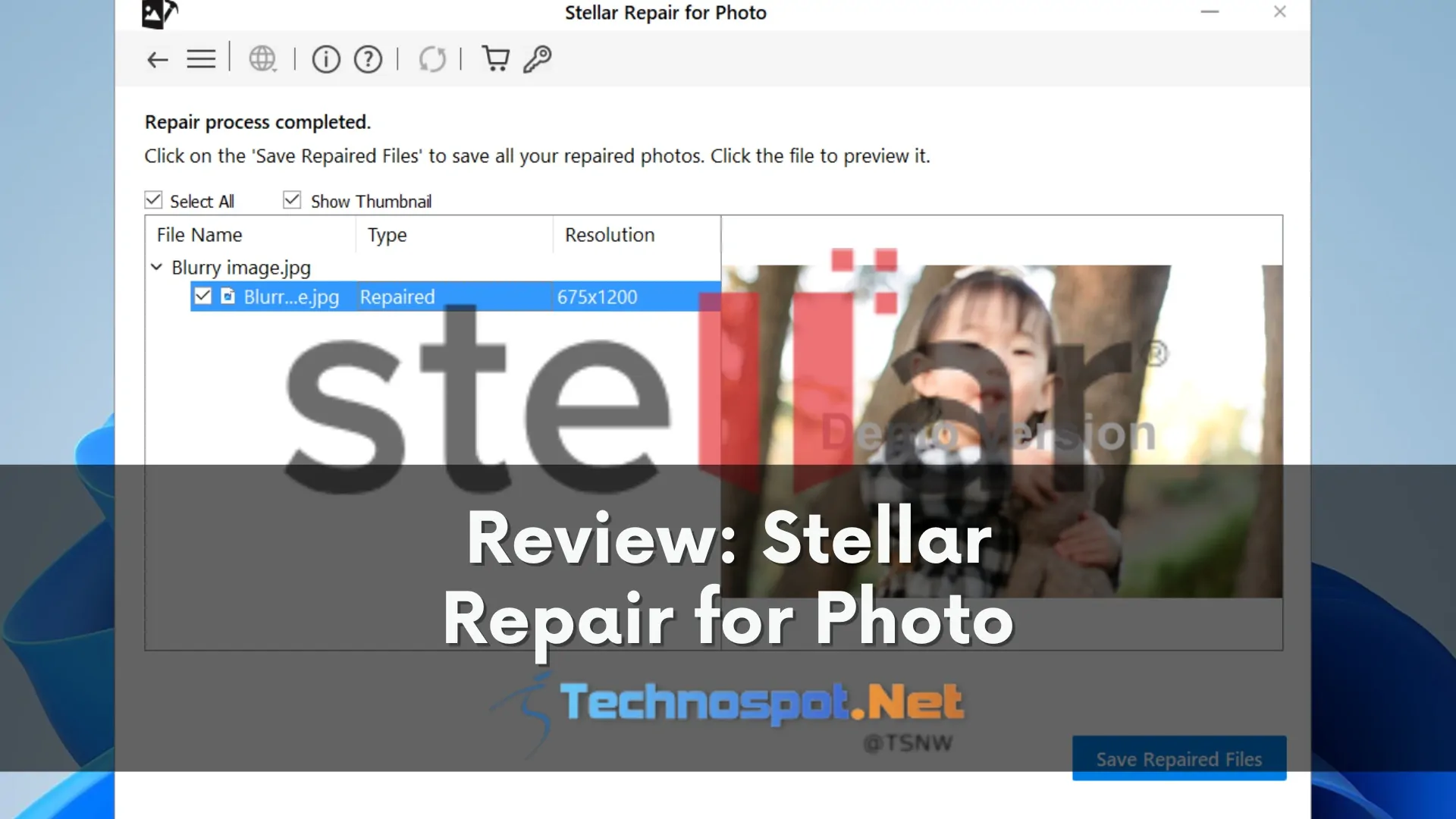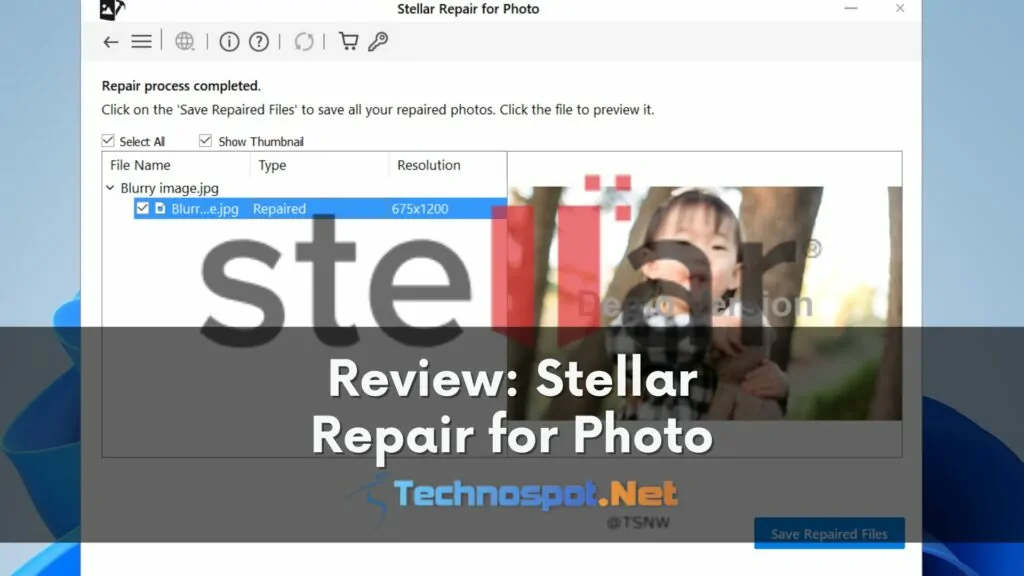 Review: Stellar Repair for Photo – Repair distorted, blurry, pixelated, & greyed-out photos
Stellar's software can be downloaded free from their website for initial testing, but full functionality requires purchase after previewing recovered photos.
The listed features include repairing multiple photos simultaneously (batch repair), extracting thumbnails of unrecoverable photos for partial recovery, and tackling various photo corruption issues, even severe ones. It supports JPG, JPEG, ARW, CR2, CRW, DNG, ERF, JPG, MRW, NEF, NRW, ORF, PEF, RAF, SR2, SRF, TIFF, and RW2 image formats.
Using Stellar Repair for Photo is pretty straightforward forward too. All you have to do is follow a few simple steps:
To perform photo repair, download and install Stellar Repair for Photo from the link and install it.
Launch the software and click Add File to select damaged photos
Click Repair and wait a few seconds for the automatic repair process
Preview repaired photos – they are often restored to complete clarity. Click on Save Repaired Files.
Click the Save Repaired Files button to save the file on your PC.
Our Experience using Stellar Repair for Photo
In my testing, Stellar Repair for Photo exceeded expectations. The before-and-after results were astounding. A pixelated photo became clear enough to distinguish expressions again. An unrecognizable landscape transformed back into a vivid scene. The fixed photos show Stellar isn't exaggerating its capabilities.
On aspects like user interface & language support – It shines brightly, providing an easy-to-understand UI that supports eight popular languages worldwide, making it globally approachable product-wise.
That said, one of the best options in the software is to save the scan result. It ensures you don't spend the same amount of time scanning again. It is beneficial if you have a large disk to scan.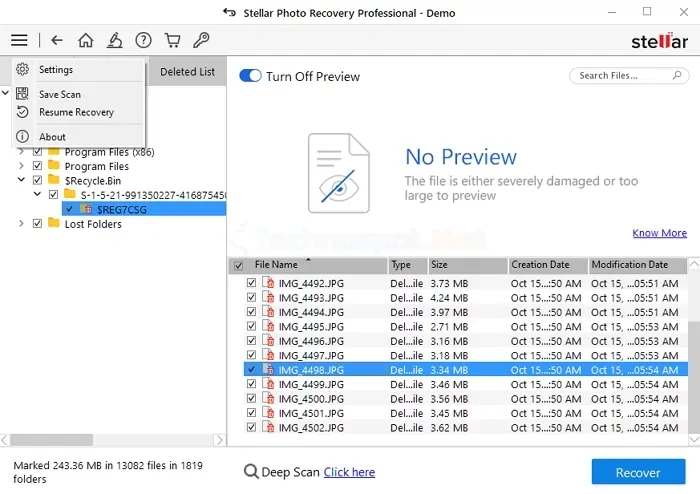 With high ratings and 25+ years of experience, Stellar is a trusted name in data recovery. Their software works entirely offline, keeping your files safe.
While no program fixes every damaged picture, Stellar Repair for Photo makes salvaging your important memories easily possible. This software deserves consideration if you have irreplaceable photos suffering blurriness, distortion, or corruption.
Features of Stellar Photo Repair Software
Image Repair: The software is designed to fix various issues with image files, such as corruption, distortion, and other damage. It can address errors caused by issues like file header corruption, improper file transfers, or bad sectors on the storage media.
Preview Functionality: Stellar Repair for Photo usually lets users preview the repaired images before saving them. This feature is beneficial to verify the quality of the repaired files and ensure they are intact.
Batch Repair: Users can often process multiple image files simultaneously, saving time and effort when dealing with many damaged photos.
User-Friendly Interface: The software is designed to be user-friendly, making it accessible to both novices and experienced users. Typically, it involves a few simple steps to initiate the repair process.
Non-Destructive Repair: The software aims to repair the damaged files without altering the original data, ensuring that the repaired photos closely match the originals.
Conclusion: 
Stellar Repair for Photo presents an accessible way for anyone to restore their damaged photos. It can automatically fix blurred, distorted images in various formats with just a few clicks. The software's easy interface and multi-language options make photo recovery straightforward worldwide.
Though purchasing is required to export repairs, it delivers remarkable before-and-after results in my testing. Pictures regain their original high quality after the automatic process. At $29, the Standard version offers an affordable solution for everyday photos like JPEGs. The professional version costs $59 & Premium version costs $69.
With shining reviews and decades of experience, it is a trusted choice for securing your memories. Stellar Repair for Photo is easy to recommend for simple, effective photo recovery. It provides amateur and professional users an intuitive way to salvage their most precious corrupted pictures.