If you are kind of person who travel in a car lot many times, running out of your smart-phone battery or even your tablet must be a common case. Many of you also keep working on your tablet as you travel and transferring files between your phone and tablet is another common use case.
In this post I am going to review  Y-Charge + Syncable from TYLT which are excellent accessories and fits well in the above mentioned scenarios. So what are they ?
Y-Charge: Its a premium quality Car charger which comes with 2 USB ports. It comes in two variants 2.1 Amp and 4.1 Amp which makes sure that your phone charges up faster than usual.
Syncable: Its a premium Sync Cable with micro-USB port at one end USB port on the other. It's a flat ribbon cable which is tangle free making sure you will never have to worry about broken cable wires inside it.
In the video below I have packed in all information, my experience with the car charger along with in-car demo of how to use it.
Design & Build Quality: (10/10)
If you have ever tried any TYLT product you know the standard they have for every product they make. The same is true here. The charger head is made up of strong material which feels like soft hard material making sure it doesn't wear out when used for long. There are three connectors two on the side and one at the head which fits easily in any standard car charger point.
The charging head has two USB port which makes sure you can charge two smartphone together in no time. Only thing you need to carry is the USB cable which came with your phone.
The Syncable if designed as Flat Ribbon which makes sure they are compact when you want to keep it in your pocket or in the car. You can use it with your computer or any charger head which has a USB in. It comes in four vibrant colors, supports micro USB & Apple Devices.
Usability: (9/10)
There is no learning curve when it comes to use both of them. Just plugin the Y Charger, rotate in any angle and slide in your USB cable. As the syncable is flexible you don't have worry about it getting stuck or obstructing anything.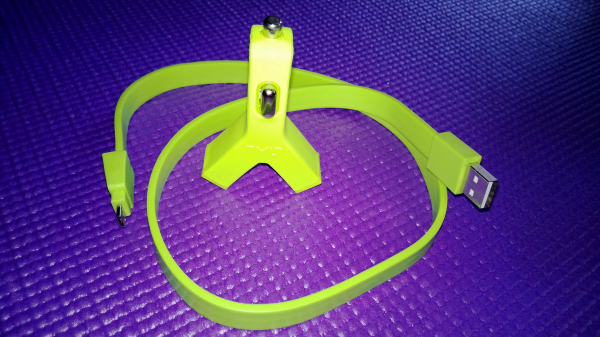 I will suggest you buy this as combination as it makes sure that you have one USB cable always in your car. In case you already have an additional USB cable, don't ever take this off your car because without it, you wont be able to charge your phone.
Value for Money: (9/10)
Even though you end up a bit more compared to competition, its worth the money. Premium design and quality, no tangled wire, portable. Best part it looks so beautiful that you will never hide it from your friends. Instead you will end up asking where did you get it.
Gallery:
Where to Buy From
You can buy this car charger from Amazon which is available in all four colors, follow this link. Also checkout the official page for the car charger here.