Every computer and internet user at some point of time has been indulged into chatting over the internet for some time at least, isn't it?
Anyways, here we are going to talk about Omegle, which is a service which allows you to chat with strangers.
No login, no registration, simply open in browser and start chatting.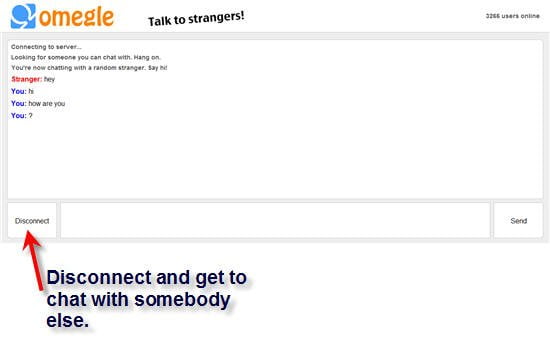 Now, if your chat with a stranger comes along well and you end up being good friends, you can exchange your contact info and get in touch with each other on any other chat client.
Well, there is another very funny side of this sometimes you might try to get a chat partner, and you will end up meeting a weird person at the other end, he/she will be typing anything, have a look at the snapshot below, taken while testing the service by Ashish.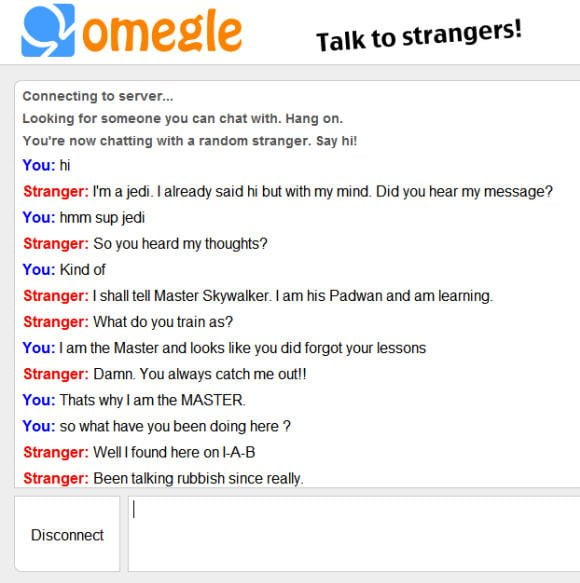 Anyways, still if you have time to waste and try out something funny and weird, go ahead may be you end up getting a good friend.