Disk2Vhd is an official tool of Sysinternal Package which lets you create virtual hard disk of any existing partition of your hard drive but how do you attach it quickly to another computer ? For example if you have taken a backup of your home computer and want to boot from this virtual drive after connecting it to your office computer.
VHD Attach is a simple tool which adds a Attach / De-attach menu item in right-click context menu. This appears only when you select a VHD and gives you one click option to mount and un-mount. This saves you from going to the Disk Management tool to mount it. However if you have a VMDK format you will have to first convert it into a VHD format.
Now if you are thinking it just gives you only option to right-click and load, here is the list of features you will love it :
Management Console gives you a list of VHD attached or detached.
Auto Attach VHD at Windows Startup
Control which menus should appear in Right Click.
The only option which I don't see is mounting VHD as read mode which is available with disk management tool.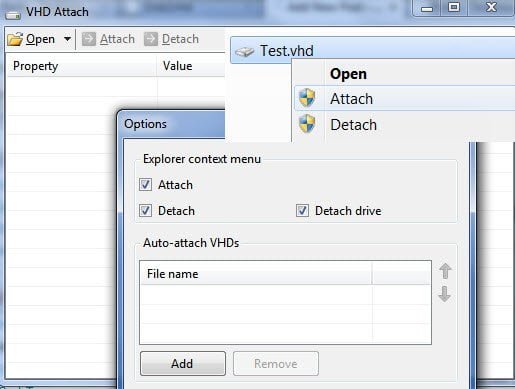 As soon as you attach the VHD with this tool, you will get message of Microsoft VHD HBA driver getting installed.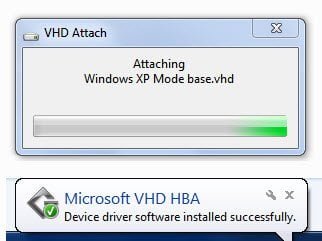 You can download VHD Attach from here
How to create / mount VHD using Disk Management Tool ?
Launch the Disk Management tool, search for "create and format hard disk partitions"
In the Menu, Go to Action > Create VHD or Attach VHD.
Once loaded this will get displayed as a partition. Anytime you can right-click and un-mount it.