Show Desktop, Minimize the window, Switch between Windows using Flip, etc are the general options used by Windows user for managing already opened windows, WinRoll is another small application which can be used for rolling the opened windows into title bar, leaving them appear as title bar only.
WinRoll can be installed by downloading a 92KB setup file. Once installed, you can roll any window to the title bar, by right clicking on the title of any window, right clicking on the rolled title bar restores the Window.
Working of WinRoll is as shown below in the animation.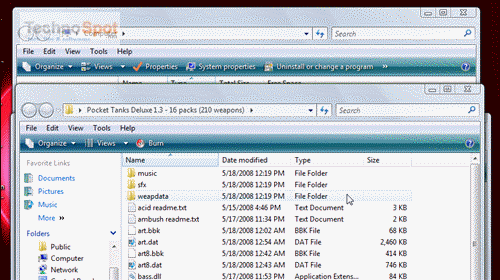 WinRoll can be set to run automatically at the start-up; apart from this some other options are there to personalize the WinRoll, which can be accessed under 'Options', by right-clicking the WinRoll tray icon.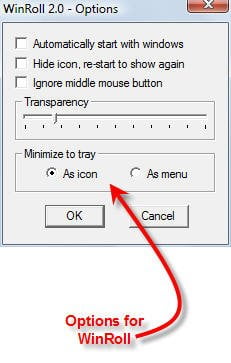 WinRoll seems to be a nice way of managing open windows, probably it can improve the productivity as well. Go ahead and try it, do share with us, what do you think about WinRoll, can it really improve your productivity. Download WinRoll