It happens many a times that you would have recorded a video using handy cam keeping it in front and realized it was upside down or inverted when viewed on TV or your computer.  Recording the video again is not possible all the time so here is an easy and free solution to rotate your videos either by 90 degree to either left or right.
Windows Live Movie makes is a free solution from Microsoft which lets you edit and create movies. It comes with many great features including rotating videos  permanently which also helps you make a landscape video into a portrait video. The only drawback of this is any thing like text will be still inverted. ( It happened with me when I recorded the BlackBerry 8520 Unboxing Video )
Get Windows Live Movie Maker from here.
Once Installed Launch it and drag your video inside the right hand panel. You can also choose to Add Videos and Photos Menu to browse, find and add video here.
Movie Maker will start processing it a bit for sometime.
Once done, select the movie and you will see an option which says Rotate Left, Rotate Right in the Ribbon menu.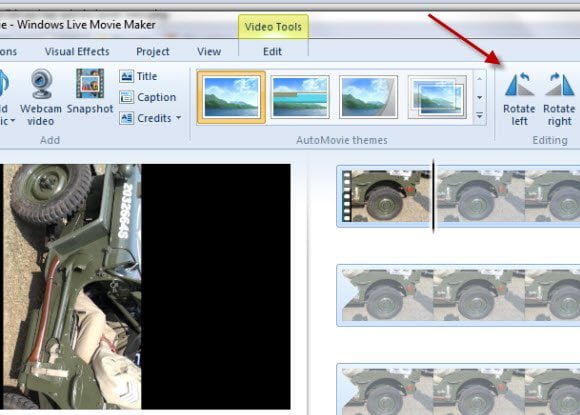 Click and it will rotate by 90 degrees exact.
Once done you can save this movie by choosing the option Save Movie under Mani Menu.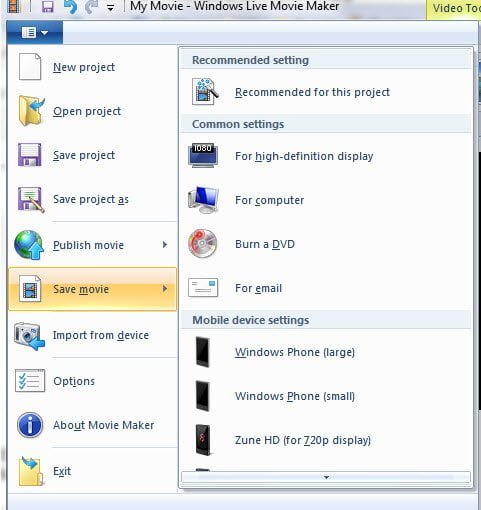 Now the movie will be processed according to that format. This is the second drawback as it takes time to process the video and there is no way to skip this.
Video  ( Direct Link )