Many a times it so happens that you accidentally loose a document which you had been editing because of sudden machine failure or shutdown. Now, There is a cool feature in Microsoft Office Word 2010 which allows you to recover unsaved document.
Update : This is possible in all the office products. You will have to navigate to Info > Manage Versions.
To clear your doubt there is a direct menu for that but instead you will have to got to Back Stage and select Info > Manage Versions  > Recover unsaved documents. If you are editing a document which has some recoverable document, it shows up right next to Manage versions else, it just says that there are not previous versions of this file.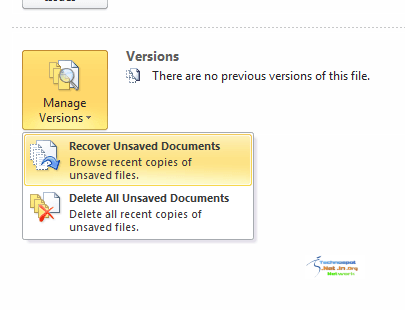 This is possible because Office documents are backed up as you edit and are available in your Roaming Profile of Windows, in .asd format. The feature makes use of this feature to recover and give you option to recover documents.