Windows Vista Battery Saver is small but powerful utility that can help you to manage the way Vista should behave when you are running on battery so you can run your laptop for  a long time. This tool covers almost all the options right from disabling vista Aero interface and sidebar to Selection of power management profile.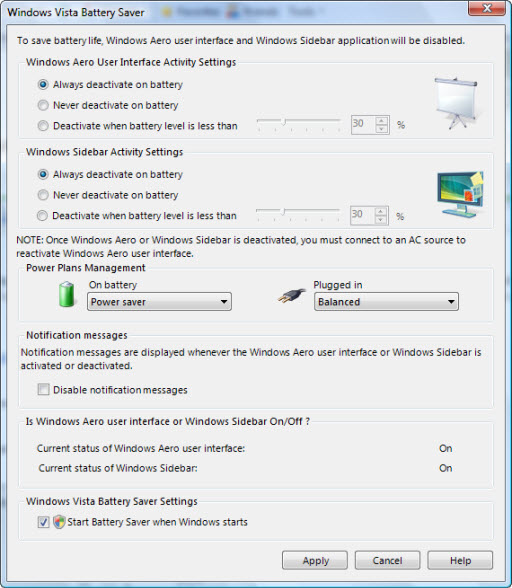 Features of Windows Vista battery Saver :
Disable Vista Aero interface
Disable Sidebar Activity
Disable Notification Messages
Select Power Plan Management.
The software is particularly made  to deal with the issue of faster battery drain in Windows Vista. This is a must if you are running WIndows Vista Home Premium or higher version. Download( Codeplex )

Related : 7 Cool Windows Vista enhancements worth to download