Samsung is know to make same looking phones, but one really need too experience it to know it. Galaxy ON7 is my first Samsung devices, and I am disappointed. Call it a randomly named phone in the portfolio to give customers a phone at every possible price point. Find out in our review whiner I talk about the phone.
Samsung Galaxy ON7 Review — Video :
Build, Design, and Display:
When I first unboxed the phone, the form factor looked really good, and I kind of liked the build only to realise that the plastic engineering done is so prone to bumps, that  slit hit can leave its mark. The shiny looking rim round around the display, with curved edges plastic panel on the side and matt finish rear case. The later is something I liked as it delivers good grip.
The design is no brainer here, and looks just like any other Galaxy series phone, and only differs on its size. Otherwise the position of every button, speaker and all look the same.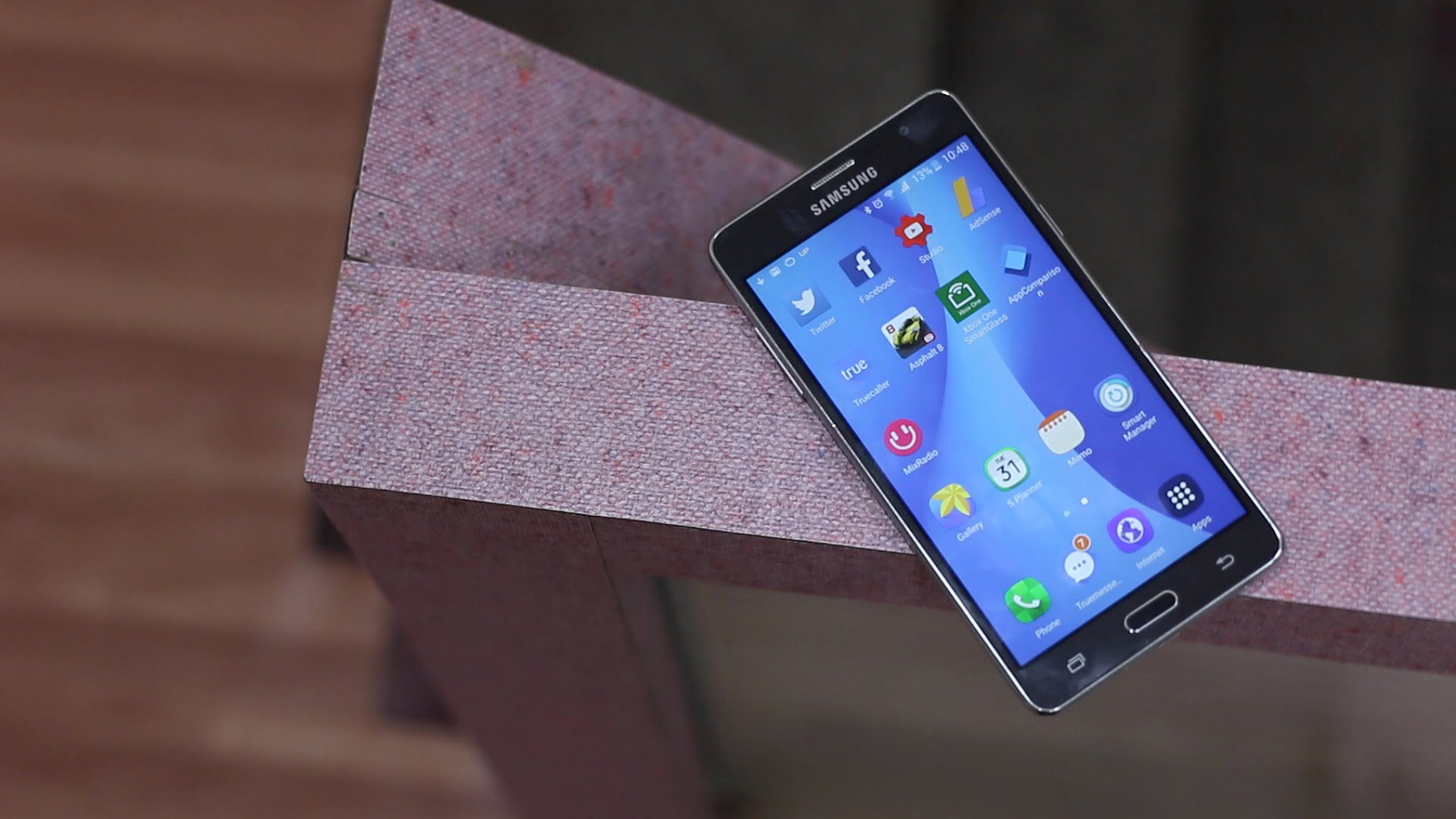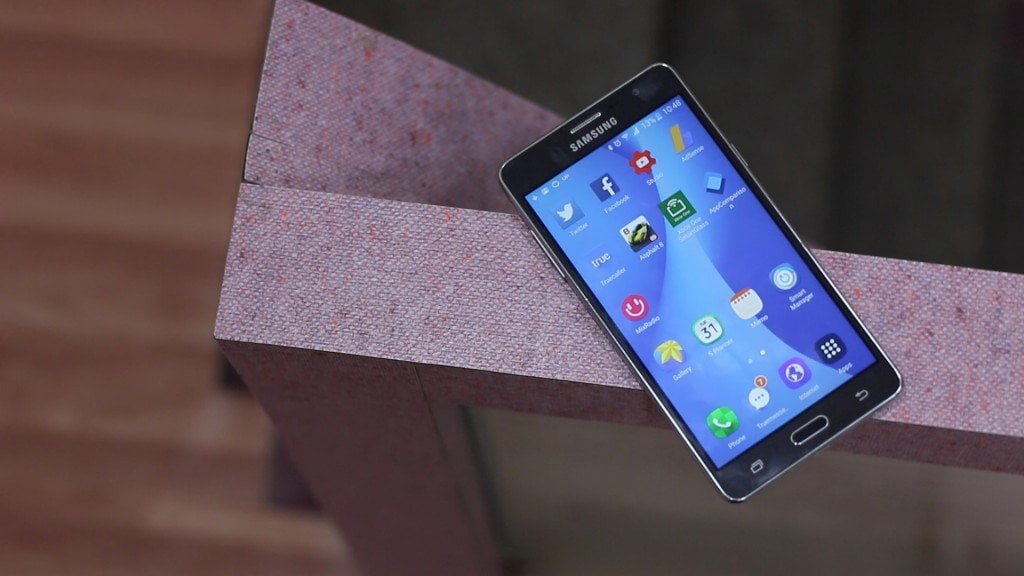 When it comes to display, the screen is  5.5 inch TFT with 720P display & 267 PPI. The catch here is that is no screen protection i.e. Gorilla Glass and daylight readability is poor. You will have to either keep the display high all the time or use the in-built outdoor brightness boost the display when you are on the field.
The biggest disappointement here is the missing ambient sensor. I mean who in the world does not put an ambient sensor in a phone which costs Rs 11,000.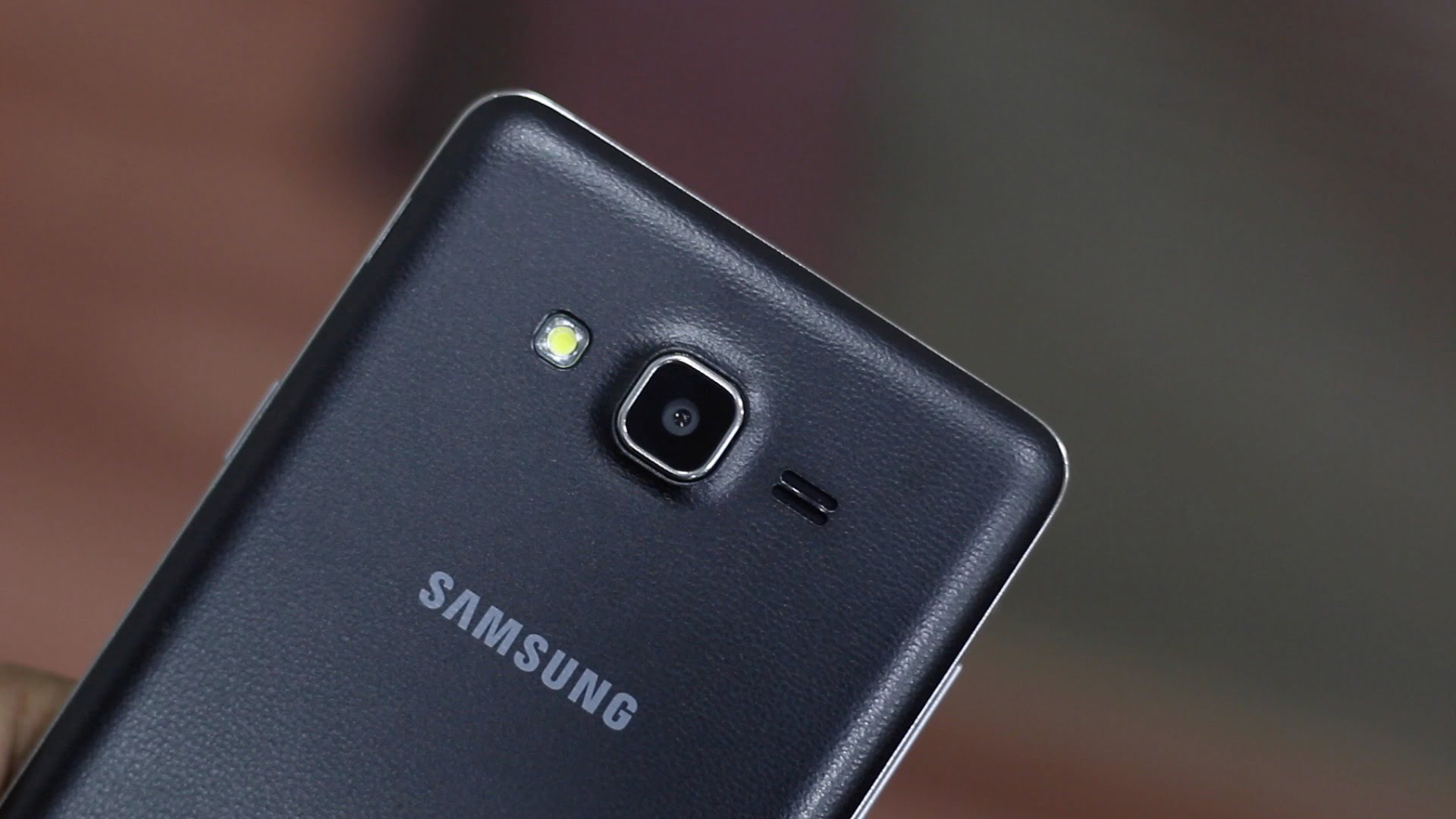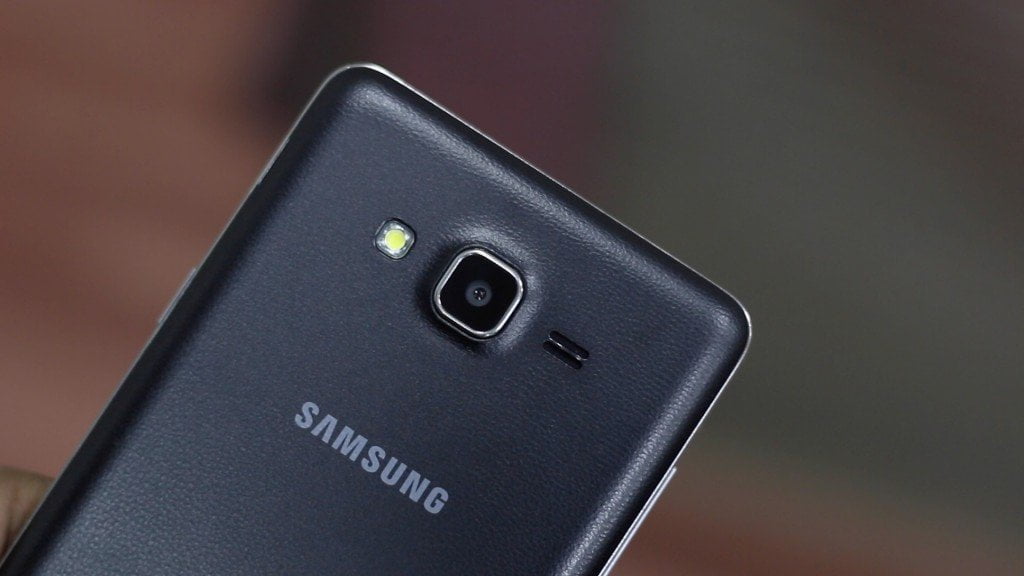 Performance:
The phone houses a Qualcomm Snapdragon 410 processor, with Adreno 306. You get an odd 1.5 GB RAM, 8 GB internal storage with microSD support upto 32 GB, a 13 MP rear camera and a 5 MP front camera. This version  supports 4G on both the SIM, thanks to the Snapdragon 410. The phone runs on Android 5.1
After using both light weight and heavy apps, with lot of them running in the background, the phone performs decently. While there were no lags, every day apps used to crash in random order. Sometimes it was Gmail, sometimes it was WhatsApp. At any point of time, I had more than 10 apps in the background, and I am guessing Tizen still has its limitation when it comes to multi-tasking. The apps which I used mostly were Facebook, Mix Radio, Twitter, Messenger, System Apps,  Asphalt 8 Airborne, GSM Battery.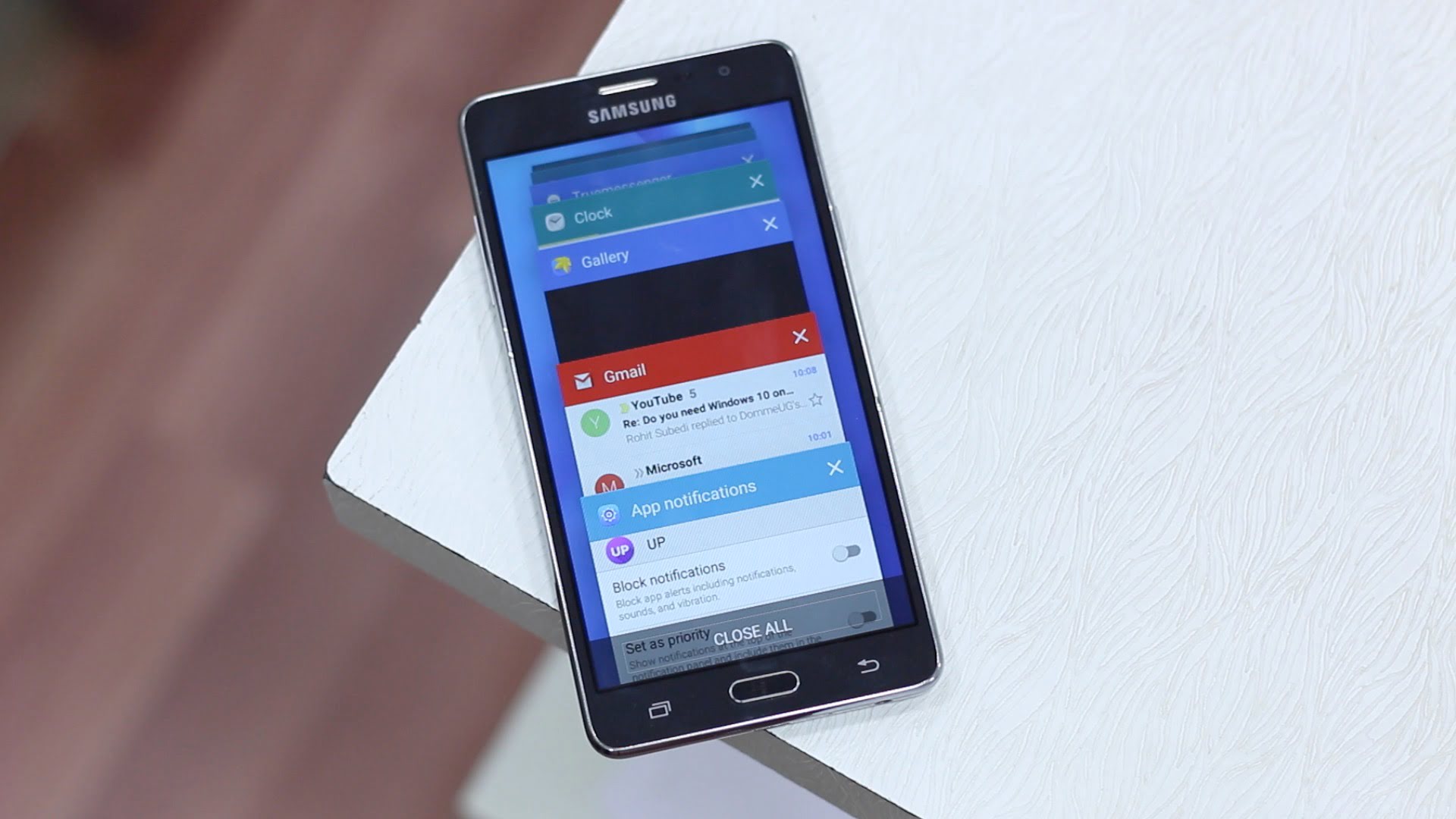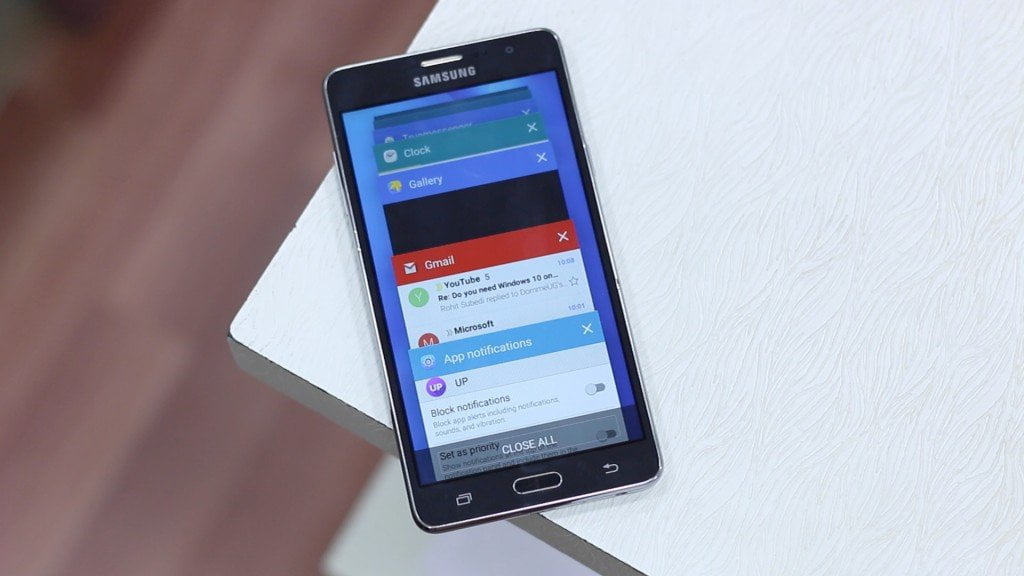 Gaming Review:
I tried a lot of casual games and then high-end games like Asphalt 8 : Airborne. When played with high-end settings, it was very clear that it was hitting hard on the GPU. We could see the graphics blurring out in the rear and it wasn't that sharp. When switched to medium, the game response was much better.
The good part is that heating part is on the lower side which I really appreciate. I have played games on this for hours and the heating was something you don't really notice. Overall, the phone should handle graphic intensive game to an extent.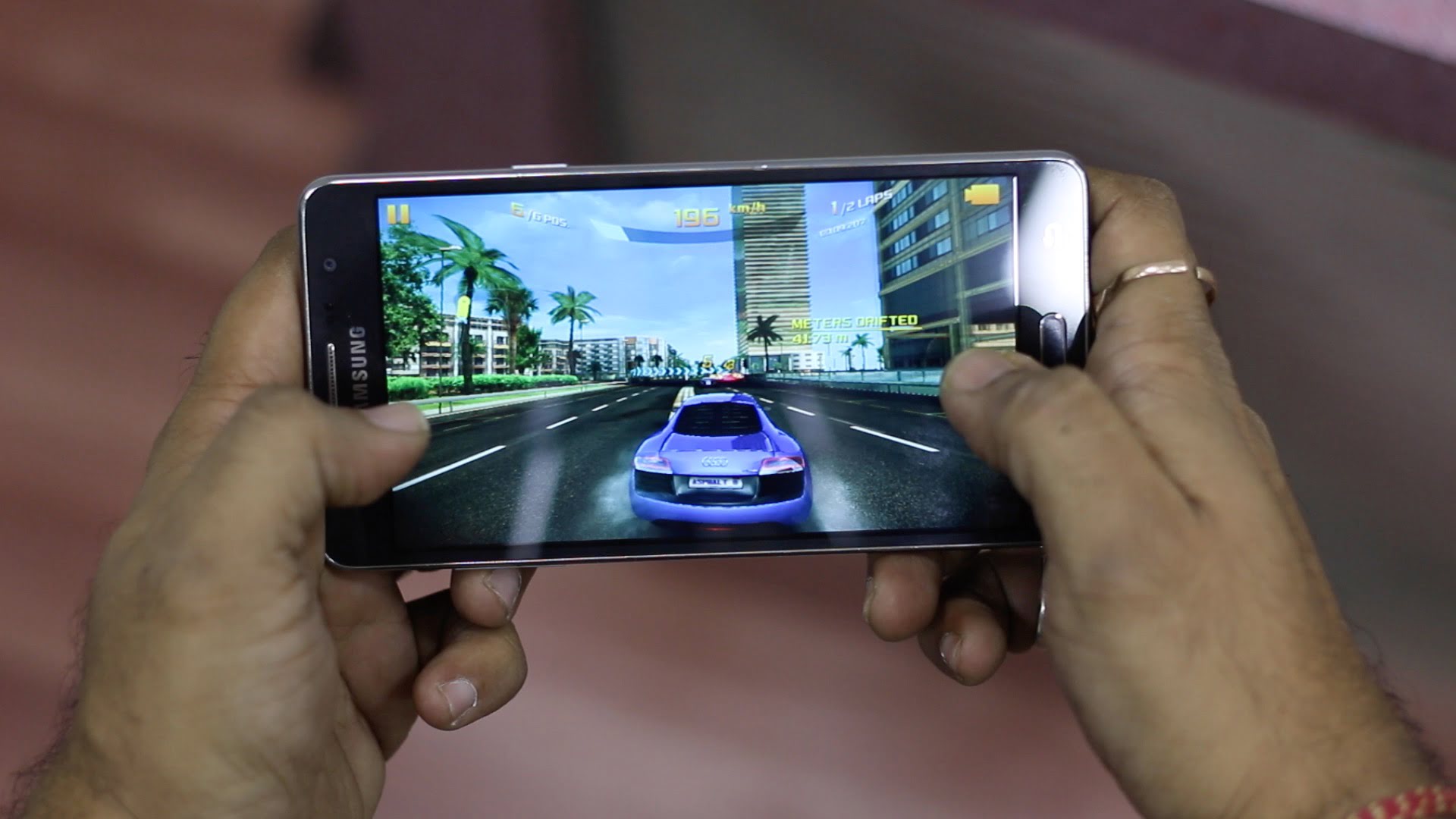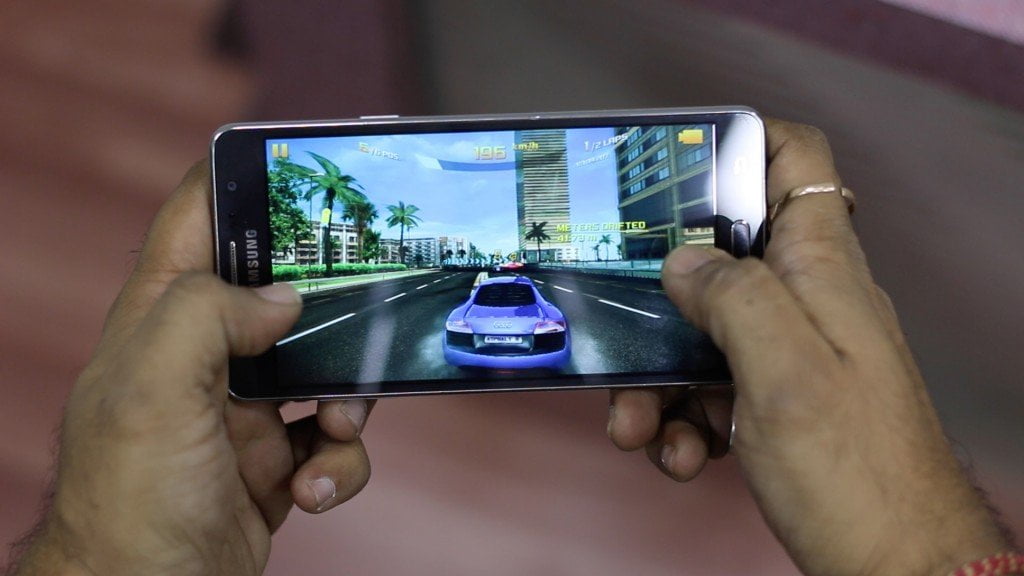 Camera
The whole camera experience disappointed me big time. Even though the camera app is full of settings, but having an 13 MP camera in the rear, and 5 MP in the front setup high expectations.
Rear Camera:
When it comes to taking picture, the camera app tries to be quick which results in it shooting picutres that are out of focus. While using one cannot fail to notice that it spends twice the time on focusing. So lets say you are focusing on an object, and it locks it and then you go ahead to take the snap, it starts focusing again, if not every time but 5 out of 10 times. This is annoying. And if you act brave by directly hitting the camera button, you end up taking pictures which just don't look good.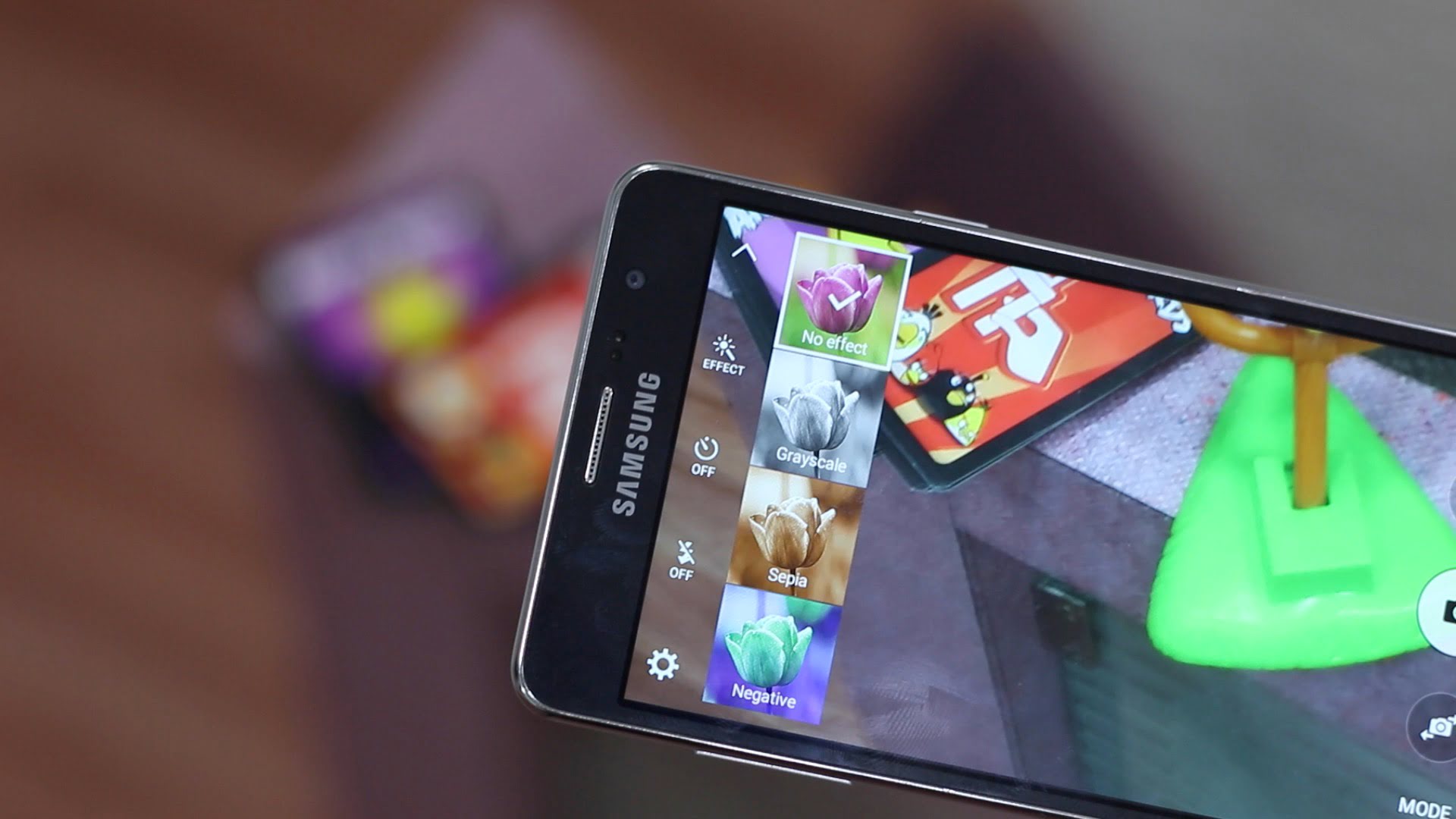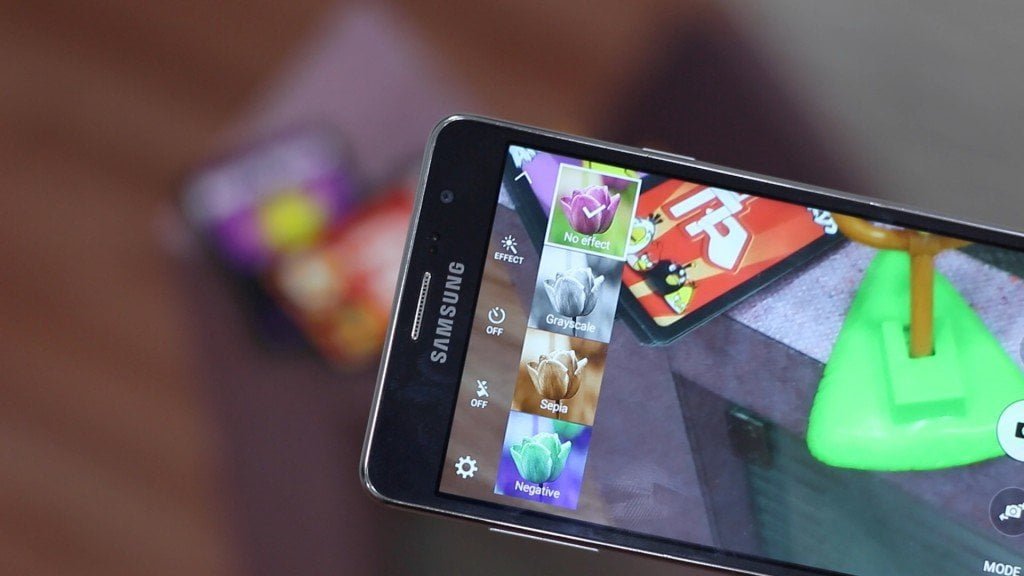 Commenting on the picture quality, I found the final results to be disappointing again. The pictures misses on details and sharpness and things look little blurry. What I noticed is that you need to have a very stable hands for getting the best out of the camera which is a damn difficult job.
Front Camera:
Yet again another disappointment, and most of the selfies I took turned to be grainy or blurred around object edges.
Camera Samples:
Tizen and Android 5.1.1
While the phone is loaded with the latest Android version, and features that come along with it, the Tizen part is dead boring, mostly because the number of customisation except for the fonts part, is on the lower side and less exciting.
The only good part is, I did not find the phone to be performing poorly except for the crashes that used to happen now and then. If you are happy with plain vanilla phone, this is still  decent deal.
Related Reading: Samsung Galaxy ON7 Tips and Tricks
Audio Playback & Music:
Samsung has packed in a poorly performing speaker right next to the camera. I had missed calls, notifications and even alarms ( its quite in the mornings) and it was really frustrating. When using earphones, the audio experience was decent with clear, loud volume.
Galaxy ON7 comes with pre-installed with MixRadio. I had used this service for years, when it was on Windows Phone only, audit has evolved a lot since them. This online streaming service comes with Offline Playback support for which there is no charge and has a huge  collection of music from every country and genre.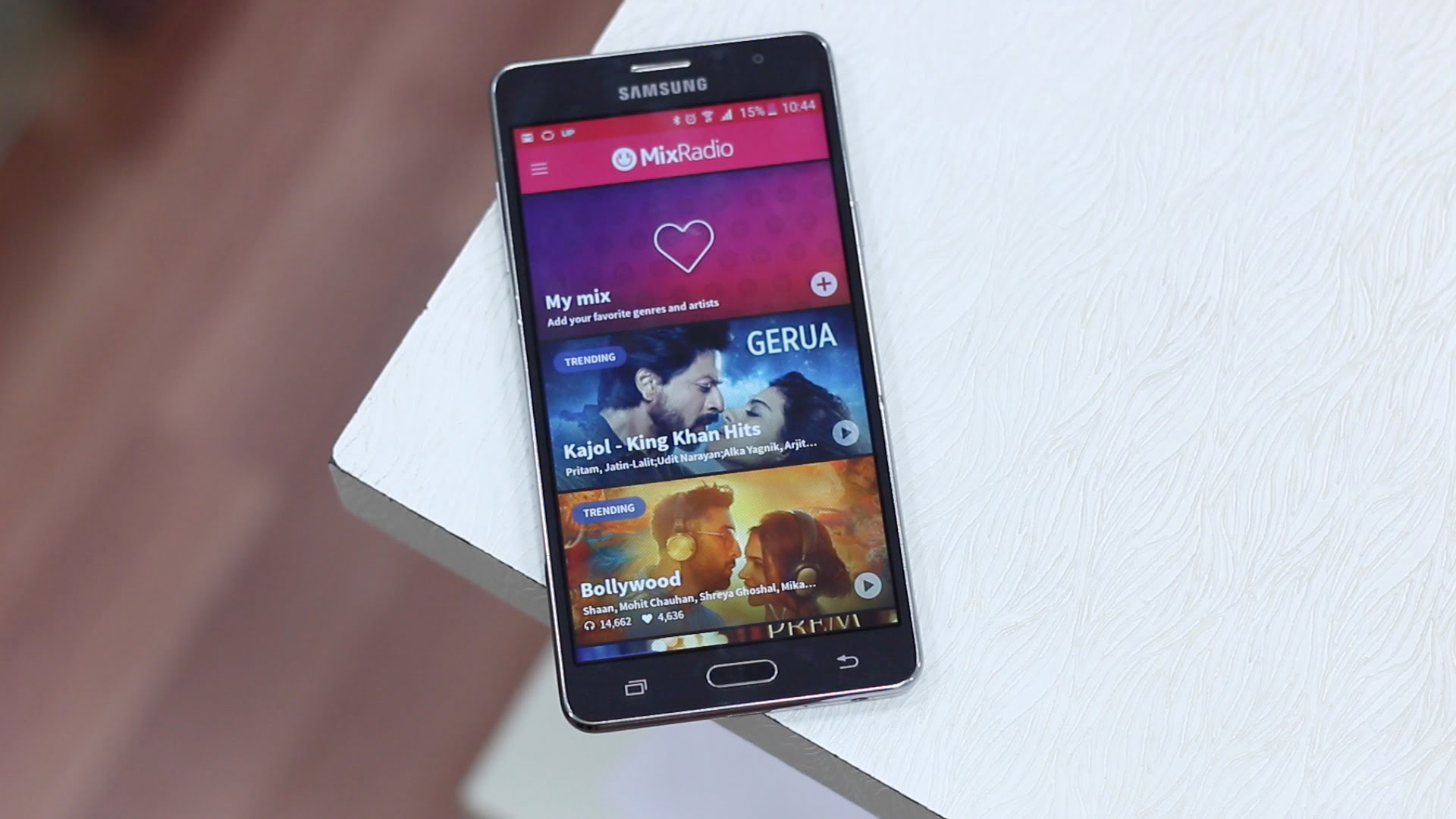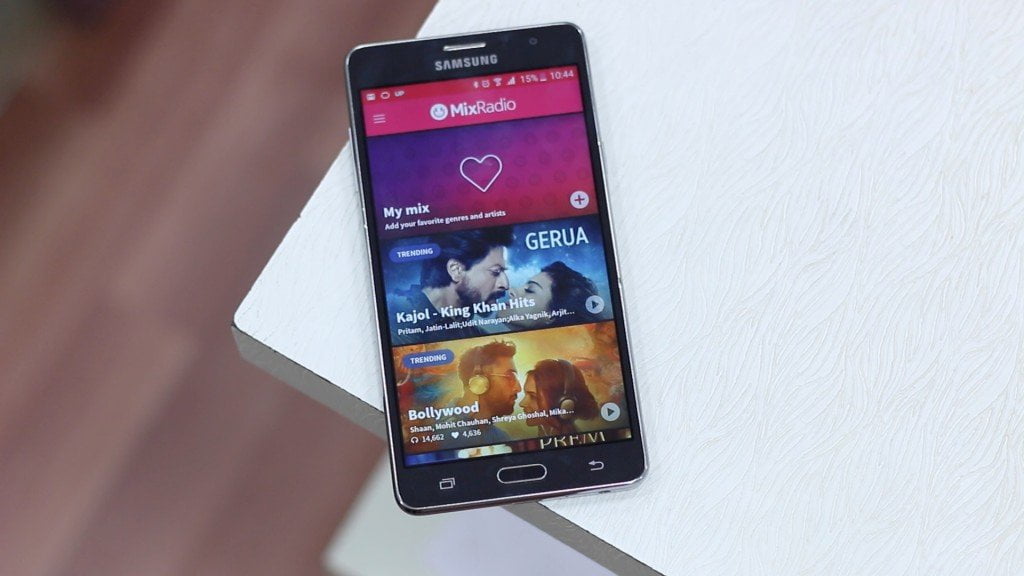 Call Experience:
The call experience is great as well. No hiccups, no call disconnects if network is strong. I had used two SIM in the phone, and it worked well except that you should make sure to setup preferred call, text and data settings first hand. I ended up making lots of calls using the postpaid sim which was strictly for data.
Battery:
The phone lasts for max of  15 to 16 hours with 3 hours of screen time when used on 4G, 3G WIFI and on moderate usage. This is disappointing IMO, because the phone houses 3000 mAh power and its not on the lower side. The phone take s obit of time to charge with the charger head thats comes in the box. Around 3-4 hours. I also tried it with a 2A charger, and it was almost 145 minutes.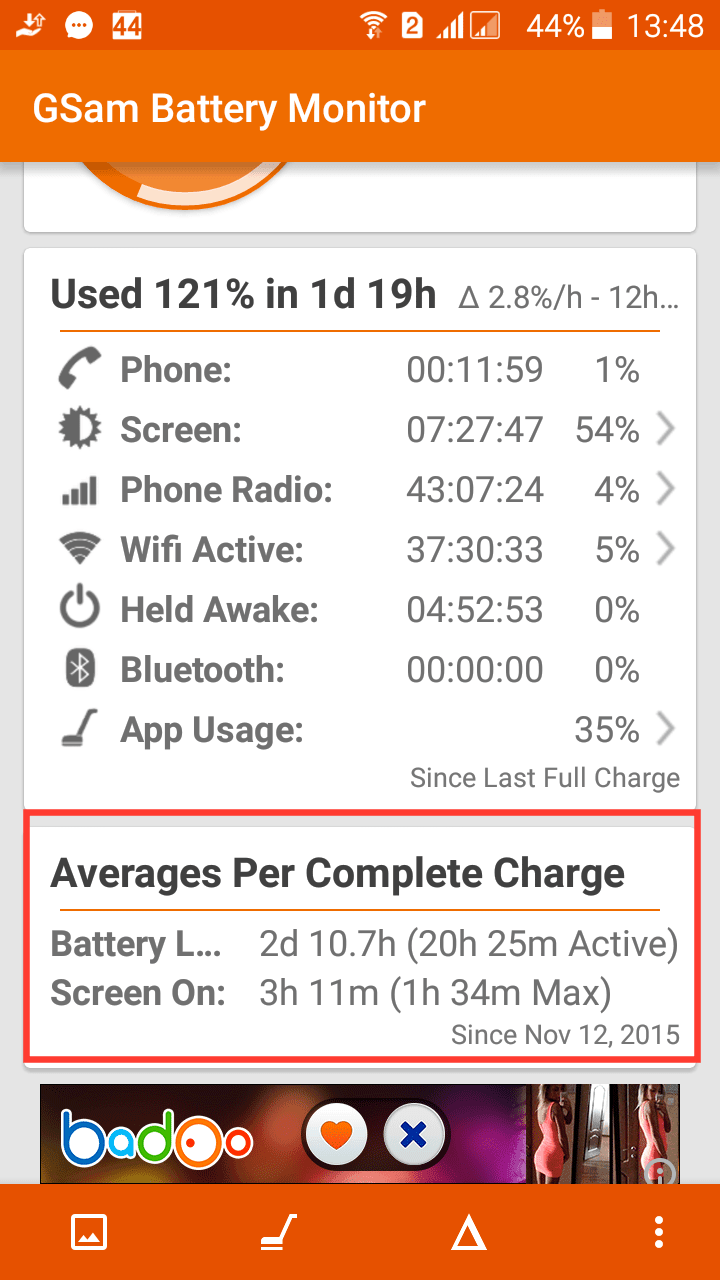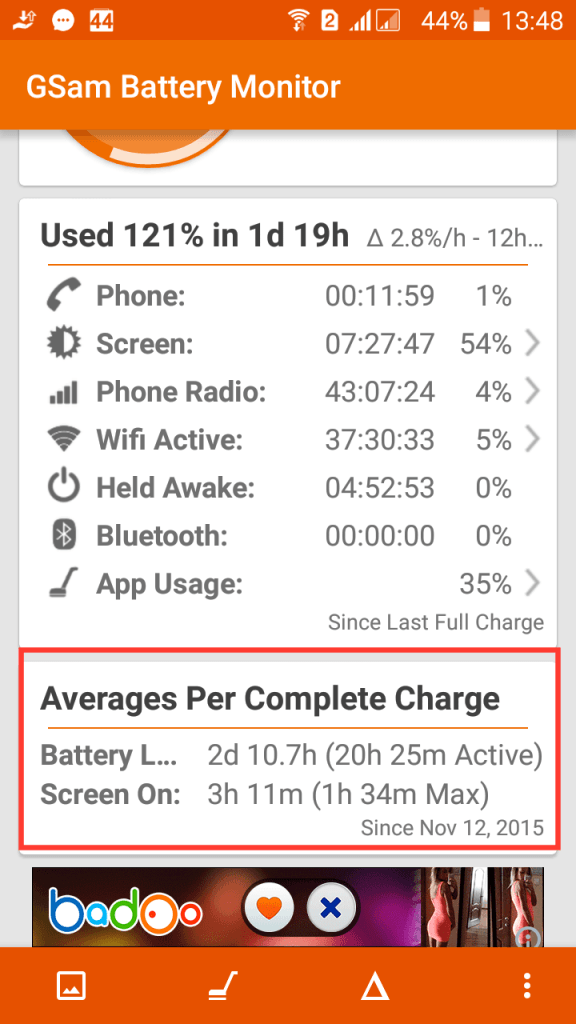 Value for Money:
At a price of Rs 10,999 the phone sounds good, but its biggest problem is the competition. Samsung's own J series has Super Amoled display,  Coolpad Note 3 which is an over performer at a price of 8,999.  When it comes to the OS, the experience is typical TouchWiz-y.
While this sounds good, and many would like that, but those who don't would definitely skip it. As more OEM's have started customising their OS along with features, consumers have a taste of it which they would look forward to in their next phone.