Yesterday we talked on How to save images in outlook mail using right click. Today I was working around with one and note and I came out with this post.  One note provides an addon which is attached in outlook. This addon is basically used to send any of the mails directly to One note with all the pictures be it attachment or online. Here I have used Inline images as an example. Steps on How to save images in Outlook mail :
Locate for One Note Addon in Outlook :
If you have installed Microsoft Office completely you would see an One Note icon with blue arrow available in toolbar. Select any of the mails of which you would like to save images. Click the one note addon and the complete mail is sent to the onenote application.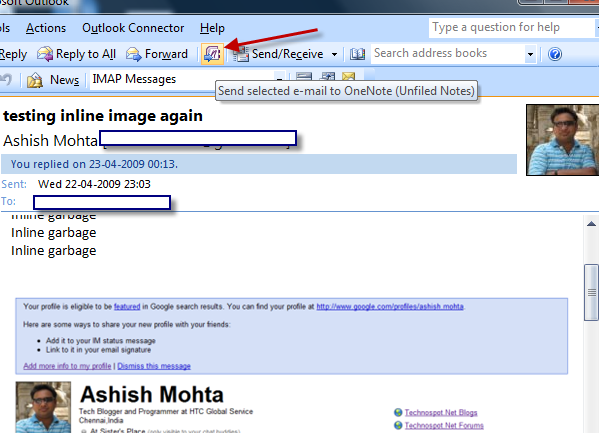 Saving Images :
Once you have all the mail in onenote all you need to do is, select the image and do a save as. It will save the image exactly in the same format. However I dobt if GIF images will work in the same manner.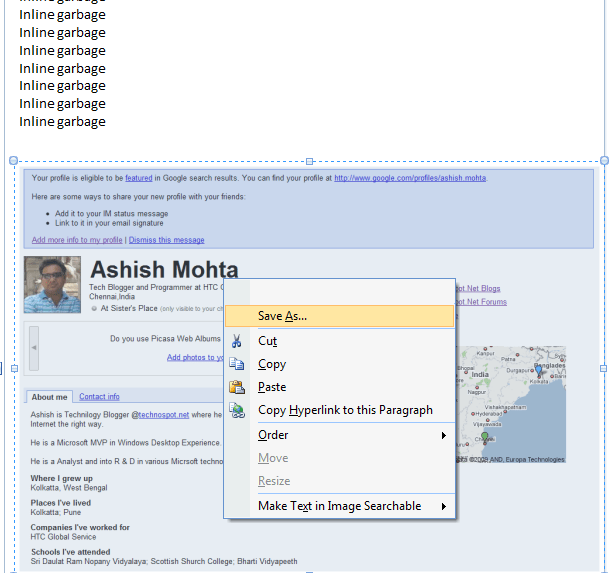 The draw back of this way is that you cannot still save multiple images in one shot. Onenote allows you to save as single web page only and hence you cannot find any folder containing your mail  images.