This is another reason why you will love to use Amazon Cloud Drive Service. Till now any music you bought from Amazon was required to be downloaded on your local computer which also means that you need to back up and take care of all purchases on your own. But now, with Cloud Drive you can save all your music to Cloud Drive once you have purchased it.
The Easter egg is you need not to keep your computer turned on and wait for the download to complete. Buy and forget it. And if you really want it on your computer, just download it manually for which there is no restriction.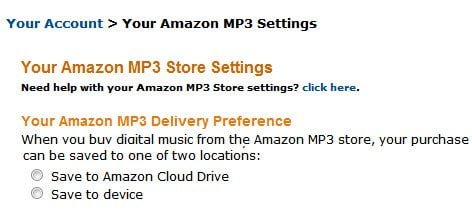 Since by default this has not been set, when you make your first purchase you will be prompted for it.