This is simply brilliant, Skype has an app page on Facebook, Say it with Skype,  which allows you to send Video Message to any of your friend on Facebook on his birthday.  Now this video is personalized as you sing along a birthday wish along with some songs available and then add a personalized not which is shown to him when the video ends.  So how it works ?
First go to this page and give it permission to find your friends birthday.
Next it will display Facebook Profile pictures couple of friends on the app with a textbox below. There you can type in name and it will automatically filter it.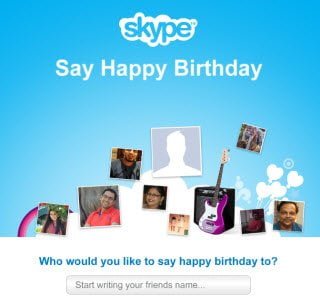 Done this select the friend and next select a song which you need to play. This is not just audio but video message. The video can be previewed by doing a mouse hover each of them.
Next you can sing along with the video and it will be recorded using your Cam and Mic. This simulates the group video call of Skype of which you get to see a preview before finalizing.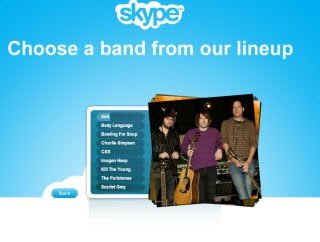 Once done you can add your note like "Happy Birthday Nickname" which will be shown like its been written on for him.
Once everything is complete you get  a link or code which you can send it to your friend on his birthday and he can see what you sang for him.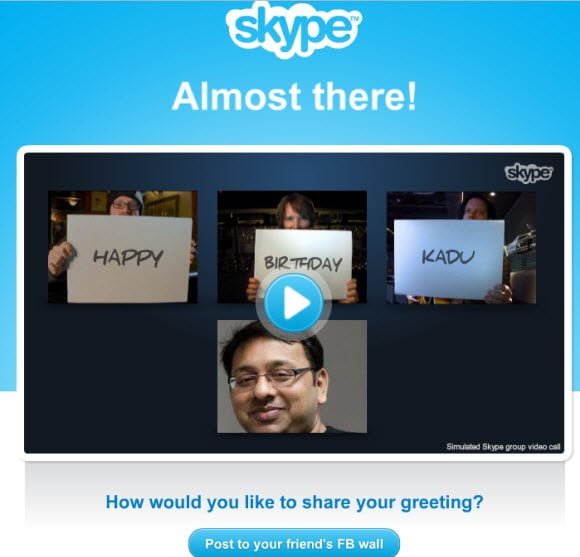 The whole process is very smooth and without any glitches apart from being unique. What actually I was expecting looking at this was an automated call that would be sent to user on Facebook or may be it will make a call to his Skype Account but instead of putting those kind of restriction this is open for all.
Now if you are wondering why Skype is doing this then it's basically promotion of their Group Calling feature, at least that's what I see, because when your friend lands on the birthday wish page, they advertise their Group Calling feature and ask to try out a 7 day trial.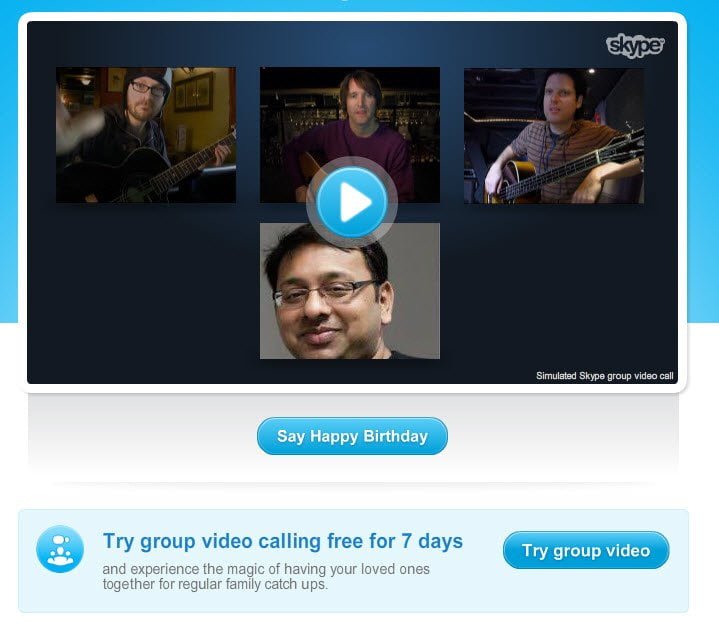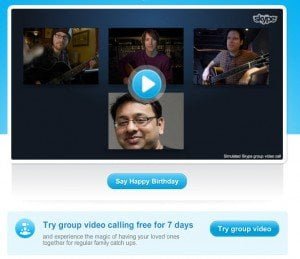 Nevertheless its an awesome stuff. Something many will do ans wishing birthdays are one of the most common activity n Facebook after playing games 😉 Thanks Clinton Jeff