I am not much into Screensavers, I prefer not to keep any screensaver on my system, but here I recently found this one, named as UsefulSaver.
UsefulSaver is an awesome Screensaver, which shows some really amazing stats, like CPU info, RAM info, disk activity, disk space, top 5 processes, battery life remaining, and how long the screensaver's been running, have a look at the snapshot below.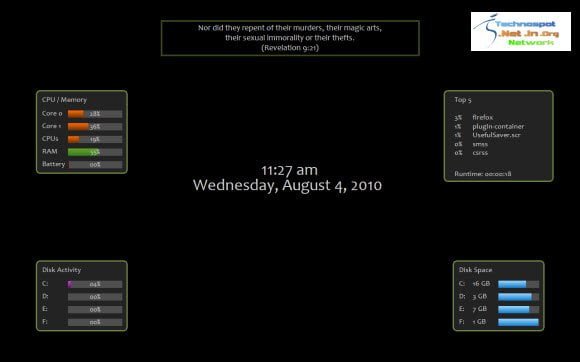 UsefulSaver also has the ScreenWash features, that helps prevent LCD burn-in. After the screensaver has been on for a specified time (10 minutes by default), the screen goes black, then displays the date and time in 4 different colors for 1 minute each.
UsefulSaver also has several customization options, like, Text options for date and time, options for custom text, Enable/disable ScreenWash feature etc.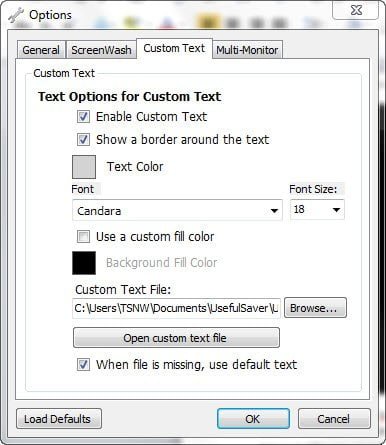 UsefulSaver is probably the best Screensaver I have ever seen, go ahead and give it a try and share your views about it with us.
If you want to avoid the screensaver launch, even if the system is idle, Mouse Jiggle is a great option.