Pdf geni . com is another nice custom search engine for PDF files (E-books and Manuals), simple user interface like any other search engine, as shown below.

You insert a keyword and click on the 'Search' button, it renders the search results, and adjacent to every search result you will find a magnifying glass icon, which allows you to see the preview of that PDF file, so that you can actually see if the file is actually worth downloading.
Unlike the LocPDF it doesn't show the image in preview rather you get to see the PDF files pages.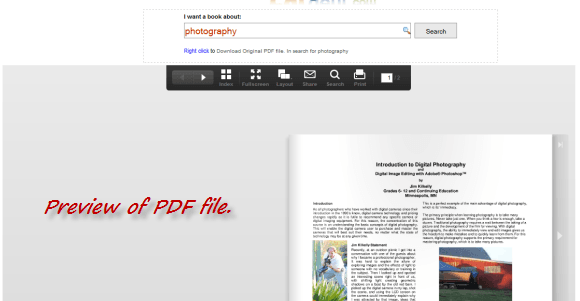 Related : PDF Database: A dedicated Search engine for PDF and Word ebooks