MP3 Free Downloader is a desktop application, which allows you to Search for songs, listen to them online, and if you want you can download it as well.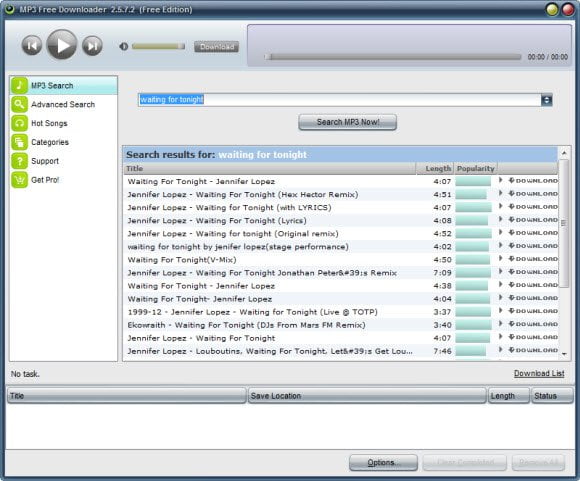 As seen in the snapshot above, you can easily search for any Mp3 song; options like advance search, browse hot songs, and browse by category are also there and can be found in left pane.
Clicking on any song in the Mp3 Free Downloader allows you to listen to the song; later if you want you can download the song easily.
I tried searching songs, and the results it returned were perfect. I also downloaded a song.
The free version has some download restrictions and allows limited download, however I don't know about the number of downloads it allows for Free, if you go for the Pro version, you get unlimited downloads.
So, if you are looking for a program which easily allows you to search and download your favorite Mp3, go ahead and grab Mp3 Free Downloader.
If you simply want to listen the songs, without any intention of downloading the, Quisple is a nice app.