Do you want to send anonymous emails? Various reasons can lead to the usage of an anonymous email. For starters, if you want to find something without getting exposed. On a lighter note, you can use anonymous emails to prank your loved ones. It is also a great way to avoid tracking and spam mail.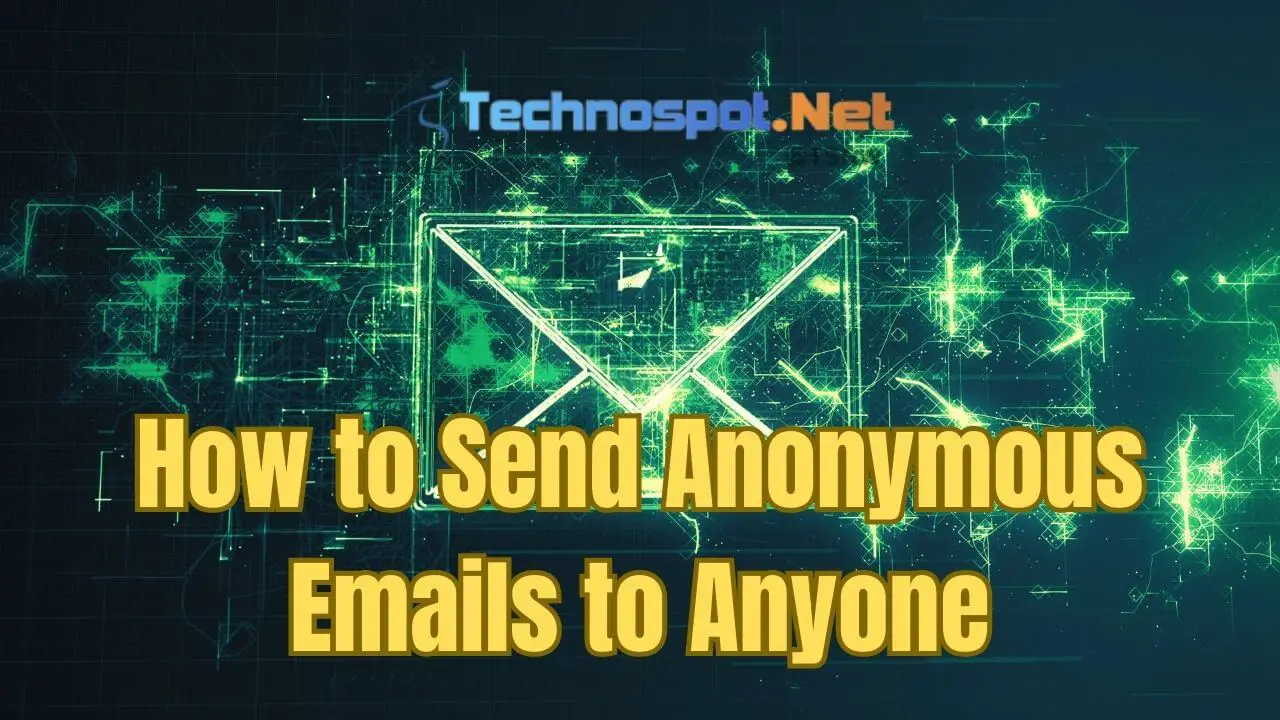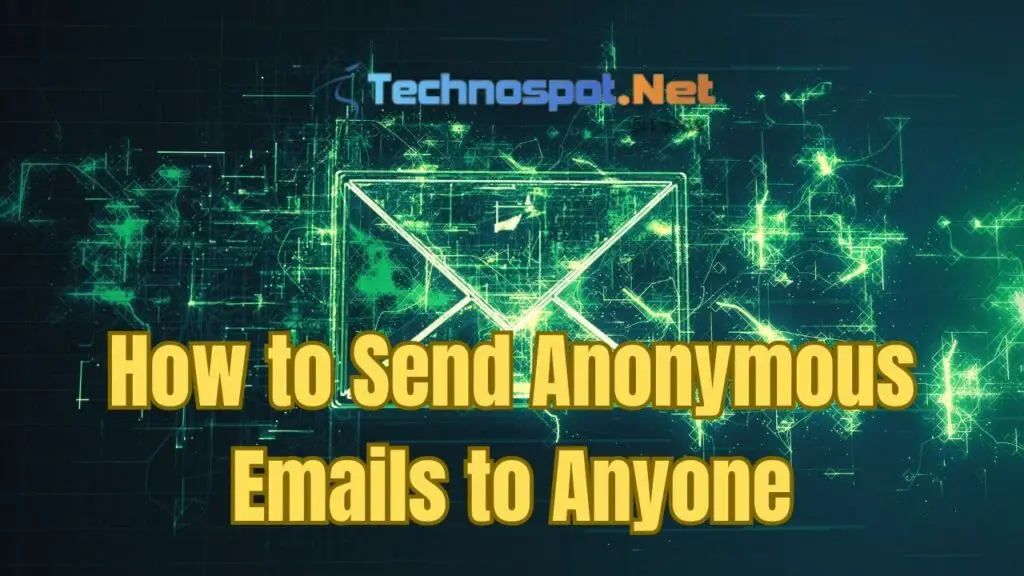 How to Send Anonymous Emails to Anyone
There are several tools that you can use to send anonymous emails. With these tools, you can use any name you want to send mail. If you fail to log into your email account, you can use these tools to send quick or urgent emails. This article will discuss the top tools to send anonymous emails. These are:
Proton
Startmail
Tutanota
So, without further adieu, look at all the best tools to send anonymous emails.
1] Proton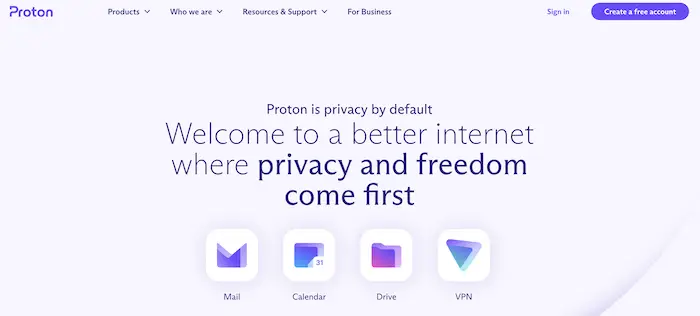 One of the best secure email service providers is Proton. Based in Switzerland, Proton uses end-to-end and zero-access encryption to ensure security. It also protects against data hacking and ensures no one can access the emails.
Apart from that, you can personalize the appearance of the inbox. For instance, you can choose the layout, themes, folder colors, and more. It is also easy to keep everything organized. To keep the inbox organized, you can create folders, subfolders, labels, etc.
Another exciting feature is the quick filters. With expanded search functionality, you can search for specific keywords with ease. However, remember it doesn't bring up email content due to the zero-knowledge encryption policy. You can also use keyword shortcuts if you are in a hurry and need to send an email.
Pros 
Encrypted messages
Self-destructing emails
No-logs policy
Cons 
Why do we like it? 
Proton is one of the most secure email service providers. It offers end-to-end encryption and boasts excellent data security. If confidentiality is your priority, Proton is the best choice available.
2] Startmail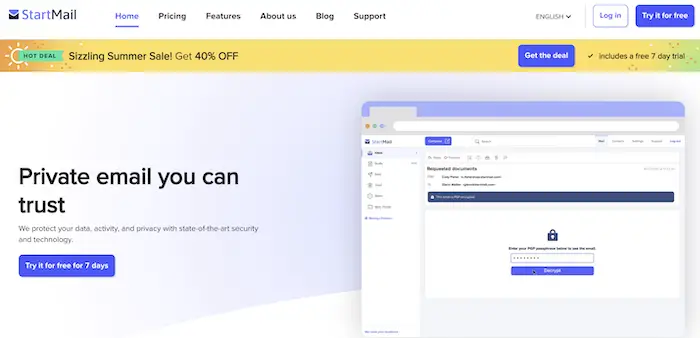 If you are looking for an email service provider that offers excellent privacy, Startmail is a great choice. It comes with unlimited aliases, making it easy to send anonymous emails. Besides, there are no ads, and the brand takes great pride in declaring that it doesn't profile or track email activity.
Keep in mind that Startmail is not available for free. But you can avail of a 7-day free trial if you offer payment details. Two plans are available – Business and Personal, which cost $59.95 annually. You will get 10 GB storage, your domain, full support for IMAP or SMTP, etc.
The webmail service has a user-friendly interface, and every account has an encrypted email server.
Pros
Send encrypted mails
No ads
Impressive user interface
Cons
Free trial requires payment details
Why do we like it? 
Startmail allows you to create multiple aliases, which means you can send emails without divulging information about your real email id. It also offers an impressive privacy policy that aids in keeping the account free from spam.
3] Tutanota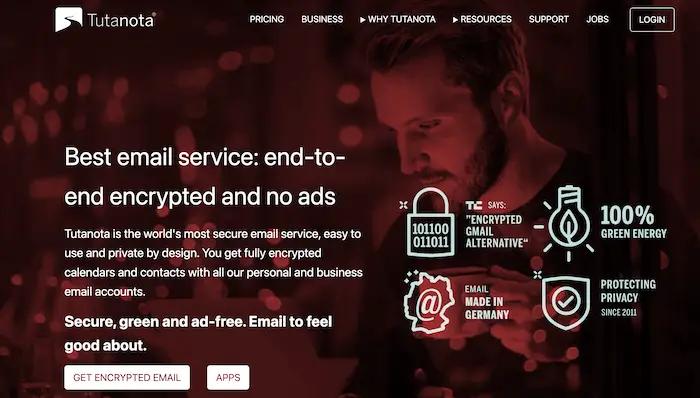 Another exceptionally secure email service provider is Tutanota. Based in Germany, Tutanota opts for a secure hybrid encryption feature to offer protection to the users. With this tool, you can send encrypted messages, search with keywords, get free 1 GB storage, and more.
It is an open-source email service provider that combines two different encryption methods. RSA 2048, combined with AES 128 military-grade encryption, makes communications secure. You can even send secure emails to non-Tutanota users. The service provider has a privacy feature that actively neutralizes all tracking attempts.
If anonymity is your main concern, Tutanota offers the best solution. Even the service provider doesn't know your password to log in. Tutanota is available for free with 1 GB storage space. But premium plans are also available with different rates and features.
Pros
End-to-end encryption to send emails securely
Android, iOS, and desktop apps are available
Own secure servers to store data
Cons
It doesn't support IMAP and PGP
Why do we like it? 
We especially loved the additional features that Tutanota offers. These include green email, secure connection, encrypted search, aliases to send emails, and more. It also provides excellent security and privacy features like two-factor authentication, anonymity, etc.
Conclusion
Choosing the right email service provider is essential when sending anonymous emails. Be it privacy or a loving joke. You must make the best choice. To help you make the best decision, look at the email service providers listed below. Understand the tool and its pros and cons before you move ahead!