Ever felt like commenting or giving some tip or message to someone anonymously, here is a nice solution, Anonymous Tip Giver.
This service allows you to send tips anonymously, it actually delivers a link in the recipients' inbox, which once clicked, shows the message / tip composed by you.
Following steps need to be followed –
Choose any one animated character out of available 4, who will be your messenger.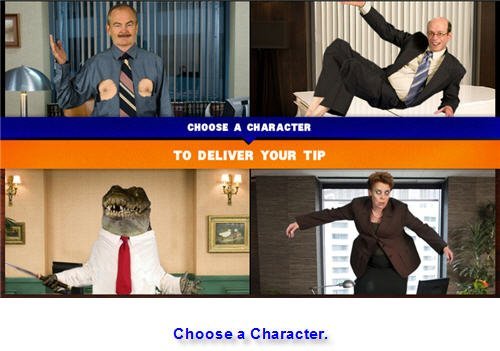 Setup the message, write a tip or use a premade tip, later choose the voice and then preview if it suits, go to the send option by clicking on 'Deliver Your Tip' button.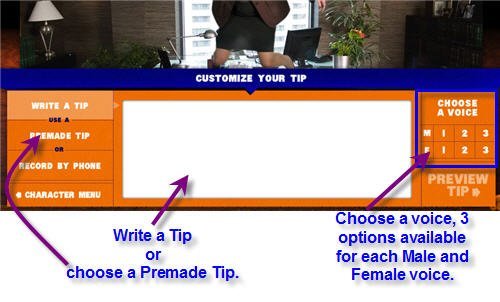 You can now enter the name and email address of the recipient, and if at all you don't want to send the tip anonymously, you have that option too, check out the image below.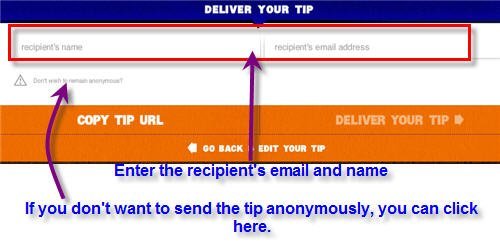 Here is a video too, have a look.
So go ahead and send messages and tips either anonymously or with your identity, however some might find this service inappropriate, as sending messages anonymously is something which can be misused, but probably everything has pros and cons, so, its better we keep ourselves justified and clean.
Try Anonymous Tip Giver.