Kakomessenger is an awesome tool to send singing messages, and they call it a singing telegram, once you are on the page of Kakomesenger, all you need to do is choose a singer, male voice (Humphrey) or female voice (Gina), choosing the singer opens a text editor in front of you, there you can type in the text, as shown below.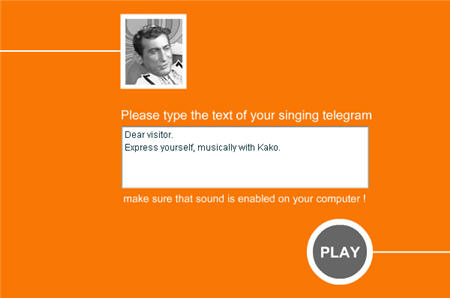 Now hit the play button to see the preview of your singing telegram. Check out the video below to see how it works. If you like the telegram, send it to friend as a link in e-mail, or you can modify it as well.
I found it nice enough, yet the choice for singers is limited, but, with Kakomessenger, you can make your friends feel special by sending them this singing telegram, on their birthday, anniversary, or any other occasions, and all this can be done for free, isn't it appealing?  Have your say.