RekindleIT is an online service which gives you provision to send documents or any webpage to your Kindle using your kindle email id  so that you can read it on your Kindle free and skip those downloading charges you pay to amazon.

Files or webpages are sent to you via RekindleIT  using Amazon's free conversion service. Once delivered to you via email, you must then transfer them to your Kindle via USB. You will need to add [email protected] your authorized senders list in the "Manage your Kindle" screen.
If you want to send a url to kindle simply use http://www.rekindle.it/queue?r=https://www.technospot.net/blogs/blogs/. Feel free to change the url in bold with any of your url.
Use the screen to send it via Wireless Delivery via Amazon's Whispernet (Amazon charges .15/MB for this service) or Email Delivery via Amazon's free email conversion service. In this case you will have to transfer file via usb  to your kindle.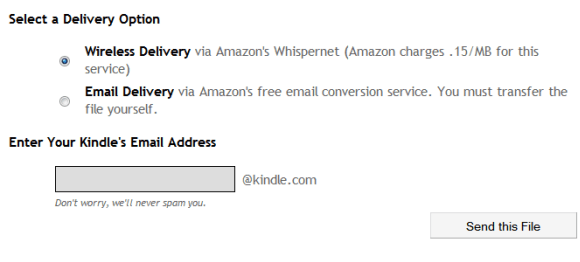 Check out RekindleIT