In an IT environment where users aren't allowed to run various programs or even install it, it is hard time for an Administrator to keep answering each and every employee about it.  Fortunately Windows comes with configuration which allows you to set More Information link which is displayed every time a user attempts to run a program that is blocked by company policy.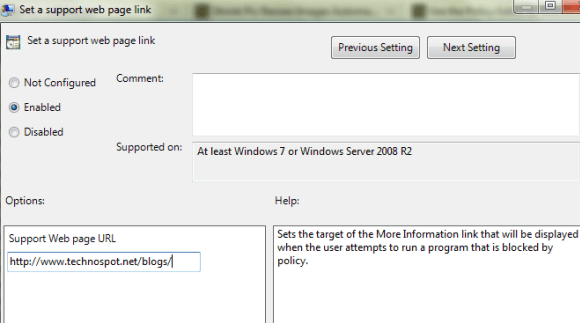 How to add a web page link ?
Go to Group Policy Editor.
Navigate to Computer Configuration \ Administrative Templates \ Windows Components \ Windows Explorer
Look for Set up a support  web page link.
This will answer your users query and he wont even think about calling your admin.