#11 Windows 7 Features : Startup Recovery
This is something different which we had not seen in any of the versions before. In case your computer is not shutdown properly , startup recovery will override and will try to restore the computer. It also asks for System restore and this process can not be canceled. I tried it canceling 2 times but nope. You restore and let it repair. This is going to be little painful.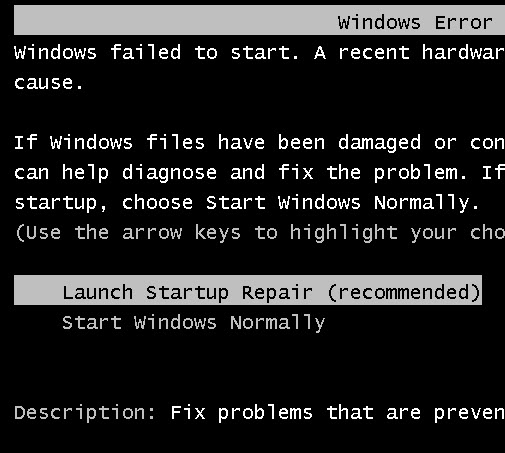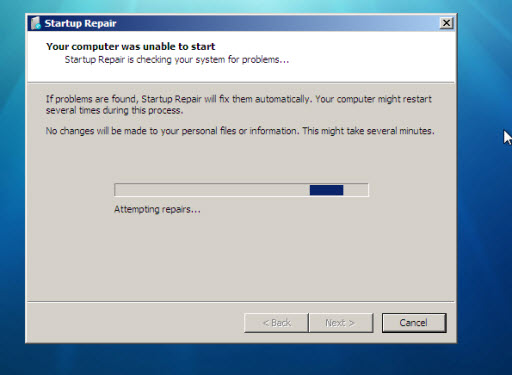 #12 Windows 7 Features : Power Shell
Windows 7 has now an enhanced command prompt + Shell editor in one pack called as power shell. You can write a small batch file with it and the error messages which we get from here gives lot of details. This makes things easy for a regular user.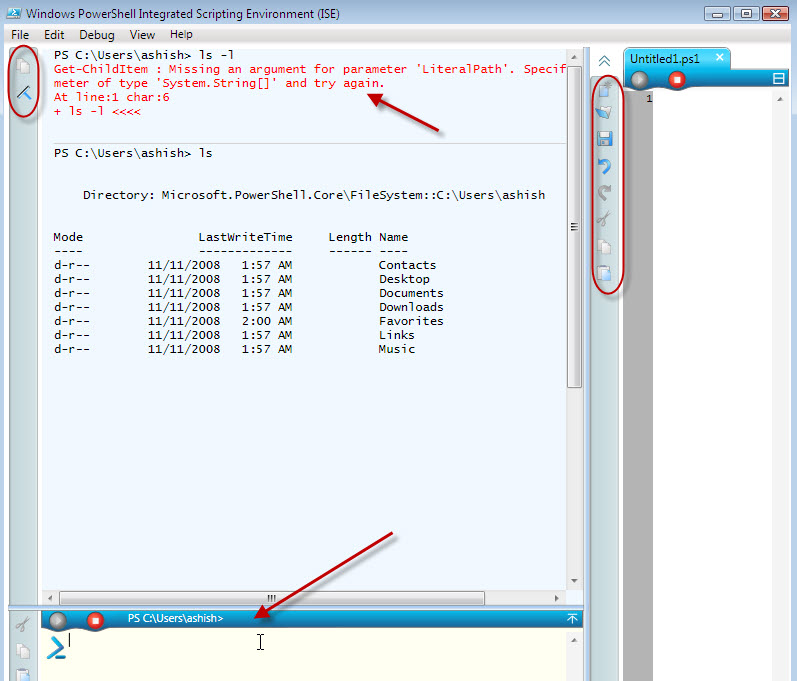 #13 Windows 7 Features : Ribbon for Wordpad and MS Paint
Both MS paint and word has a ribbon like menu like in Microsoft Office 2007. With paint you can even access your digital cameras and set picture to background as default menus.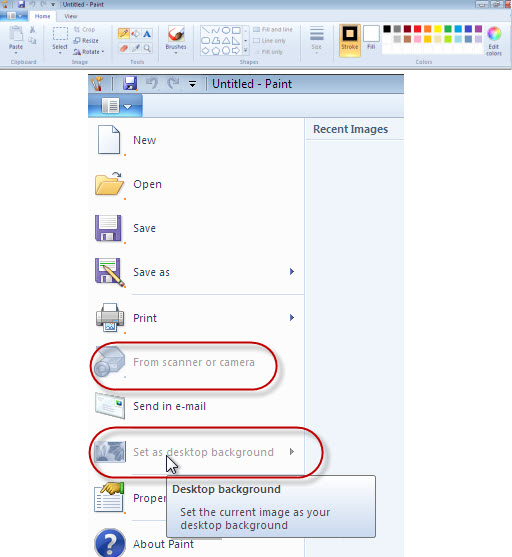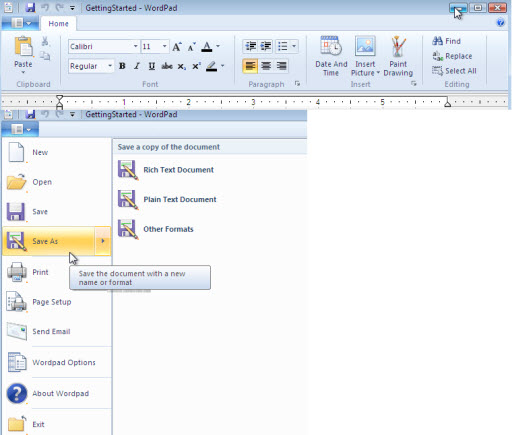 #14 Windows 7 Features : Creating Libraries or Views
Now you can view the content of another folder into the first i.e. Lets say you have some common folders whose content yous ee every now and then. So instead of going to each and evey folder and taking a peek you can create a view in any of the folder and inculde content of all of them. You can also specify which folder will be used when you save some files in the folder you are viewing.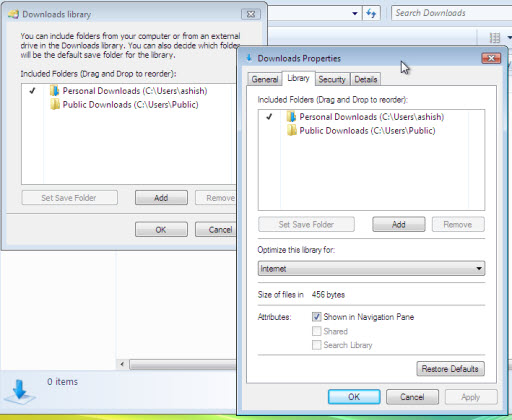 #15 Windows 7 Features : The Dock Style Taskbar
Windows 7 Task bar is a combination of docking icon as well as for running programs. The running programs have their icons right on task bar. Apart from that you can also pin some programs which you like to have it there.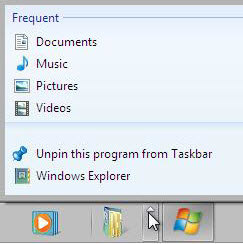 #16 Windows 7 Features : Closer Show Desktop Shortcut and Grouped System tray Icons and Advanced Calculator
This is useful when you dont want to keep quick launch in the taskbar and you dont use the Win + D keyboard shortcut for Show Desktop. Now you can just move your mouse to end of the taskbar. You would see a small rectangle which is actually a shortcut for Show Desktop features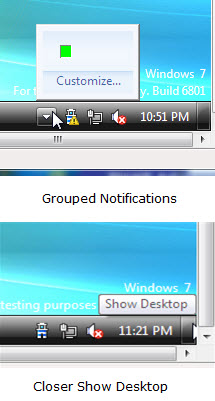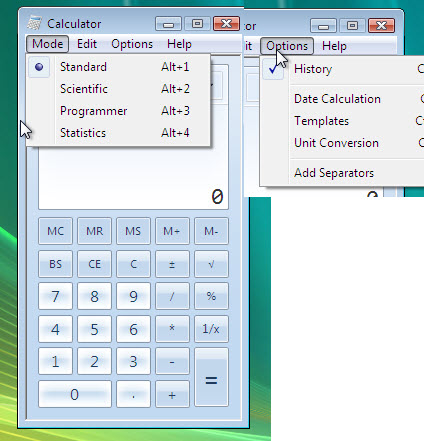 Even the are where the clock resides is reduced a lot giving more space to taskbar. It is availble as Grouped Notified areas when number of icons increase.
#17 Windows 7 Features : Validate on Exit
Looks like Windows 7 will have less of apply buttons. There is check box which I found which says Validate Settings if changed on Exit. This does 2 purpose it updates settings and changes also.

Thats it for now. We will get back to you with Windows 7 News with a break now. Stay tuned though. In case you missed read out  10 Features of Windows 7 You should know