Windows 7 and Vista have the inbuilt program which allows you to place Sticky Notes on your desktop but what if you want to share it over network ? 
Here is another Sticky notes application, known as StickIt which like other applications you can create notes but the most eye-catching feature of this application is that you can post this notes on any machine which is one same or different network.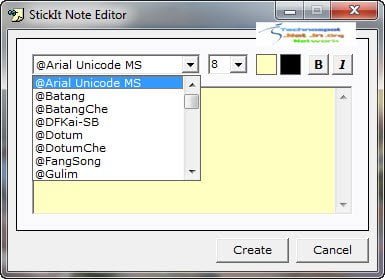 How to configure over network ?
After you have installed it on all computers, If the machins where you want to post are on same network you dont have to do anything but in case the machine is on another network it will require both StickIt users to have properly opened port 1978 for UDP access.
Once installed it can be accessed from the system tray, right-click on the system tray to get and perform the list of all the activities.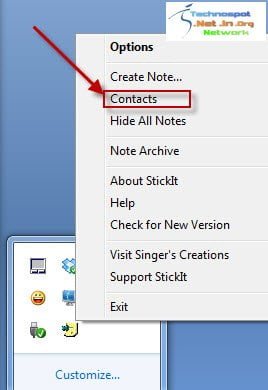 'Contacts' allows you to add contacts, i.e. other users on the network using StickIt application, it automatically searches and gives you the list of other computers on the network.
This way when you are working with a team and keep on sharing points to team mates, you can use this. This is a good option instead of emails as they take few extra step and are more of formal communication. Download StickIt.
Related :