It's a common scenario for any internet user to share photos with friends either via messenger or email or through any Photo Hosting sites like Flickr. Have you noticed that sometimes it takes a lot of time to transfer files or when you upload the progress bar keeps going on and on ? This might be not just because of your internet speed but possibly the size of the image is too big.
Images taken from Digital Camera or a mobile camera are of high quality. The higher the quality the better the picture will be and higher the image size.  However a good quality of photo is mostly required when you put it on a professional work but when you share it with your friends on email or IM, a lower quality of image does the job.
Shrink Pic is a windows application which works in the background and reduces  the image size on any image upload, IM or email making the transfer of images much faster even on slow internet speed.
The compression level can be configured.
Reduce the image size.
You can also set the quality.
In case you prefer only certain type of images to be converted or compressed, set in photo types.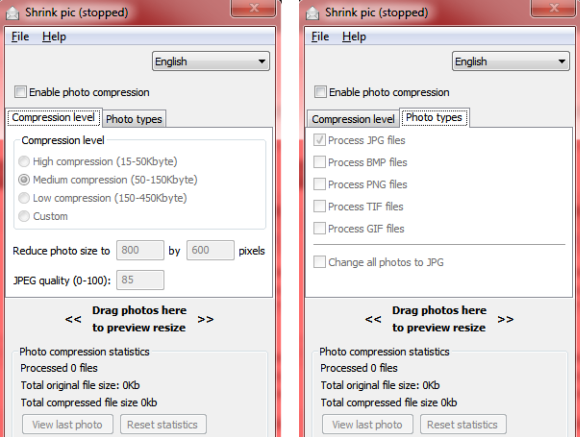 Shrink Pic is free to use application and can be downloaded from here.