Senduit is online utility which allows you to upload files up to 100MBs is size, later you can send the link to this file with anyone with whom you want to share this file. Using this URL, the person at other end can easily download this file.
Senduit also provides a feature using which you can decide the life span (30Minutes to 1Week) of this file to be hosted on the Senduit servers.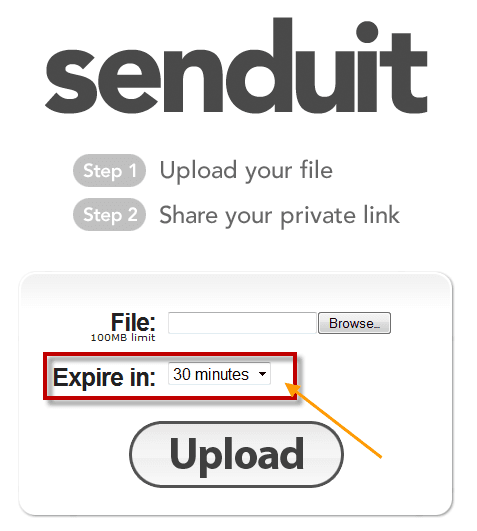 We have already posted about 9 File sending and sharing services, which too allow you to send large files, so what makes Senduit a better choice over these services?
Though Senduit doesn't have anything very specific which makes it unique, but still, there are few things about it which I like –
Damn simple interface.
Upload is pretty fast.
URL for the uploaded file is of form http://senduit.com/abcxyz, here abcxyz is a 6 digit code, if the person on other end knows that you are using Senduit for file sharing, all you need to share is just this 6 character alphanumeric code.
No sign up required simply start the upload.