Sharing photos is something, probably we all love to do and we keep searching for new ways to easily share the photos, to show off out creativity, affection, shooting abilities and much more. Here, I am going to talk about this nice tool, named as Photosynth, which allows you to share your images in 3D, with your friends and family.
The Animation you see below is small set of photos in 3D which I created, for me. This will give you an idea of how the Synth (your album) appears to the viewer.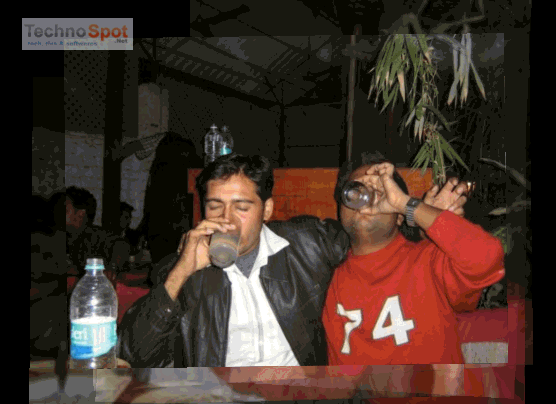 In order to use the Photosynth you need to download and install a desktop agent for it, and here you can login to create your Synth, using your MSN or Hotmail account. Once done with this, rest of the procedure is simple, just choose and upload photos, and when the Synth is ready you will get a message window which appears as shown below.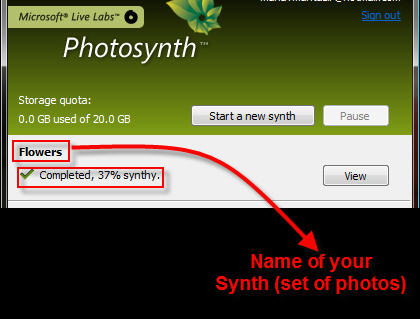 Now there is something like '37% synthy', in this particular snapshot, which reflects the amount of 3D effect in your Synth, this increases with more number of images on same background location, that means, more the number of photos from same  background, higher the Synthy percentage of your Synth.
Smaller Synthy percentage lacks in viewing pleasure, though the photos in such case, can be seen as tiles on wall, remember Cooliris or Piclens.
Once you click on the 'View' button, you can have a look at your Synth in the browser, and you can also share the Synth from here, or you can also browse through the Synth created by other, as every Synth is public, anyone can see you photos and vice versa.
So Try Photosynth  may be you like it, as we do, do have your say as well.