Sharing photos with tool like TwitPic is probably the most common thing all Twitter Fans do but if you got to share files you might be interested to take a look at Twit Doc, a file sharing service which uses your twitter authentication and share files by simple upload interface on Twitter.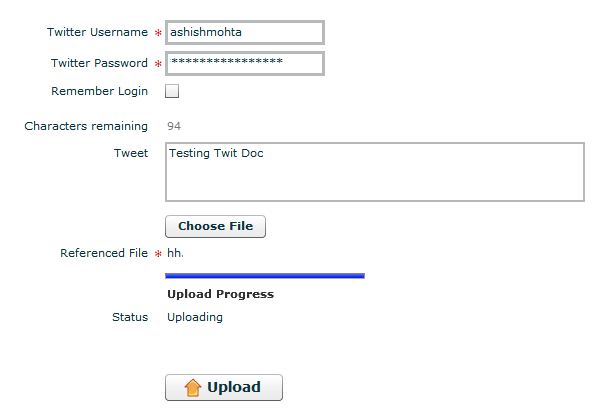 You can upload pictures (jpg, png, gif), or documents: Word (doc, docx), PowerPoint (ppt, pptx, pps), Excel (xls, xlsx), PDF, PS, Open Office (odt, odp, sxw, sxl), and text (txt, rtf).
If you are wondering why use Twit Doc, I guess the same reason why people use TwitPic. It removes an extra step of  login to another account and then doing rest of stuff and then tweet.
Twit Doc has an open API which applications can use and my best bet would be an integration with Tweeet Deck would make it much more popular. Twit Pic is there and since both are not competition this can get added too.