Both large and small businesses need to share URLs with their customers for marketing purposes. But if a URL is a long, incomprehensible, and unwieldy string of text, it will not only be difficult to share but is more likely to get erroneous while typing. Here comes the need for a URL shortener tool to turn your long links shorter so you can get the most out of every link you share. This post will share some of the best Link or URL shortener tools.
There are many easy, quick, and free URL-shortening tools available that can serve specific purposes. Some offer URL customization, while others help check analytics and track clicking. We have tested several apps that can help you shorten your URL on your desktop and curated a list of the best ones. With the help of our well-elaborated list, you can easily choose the right one for you.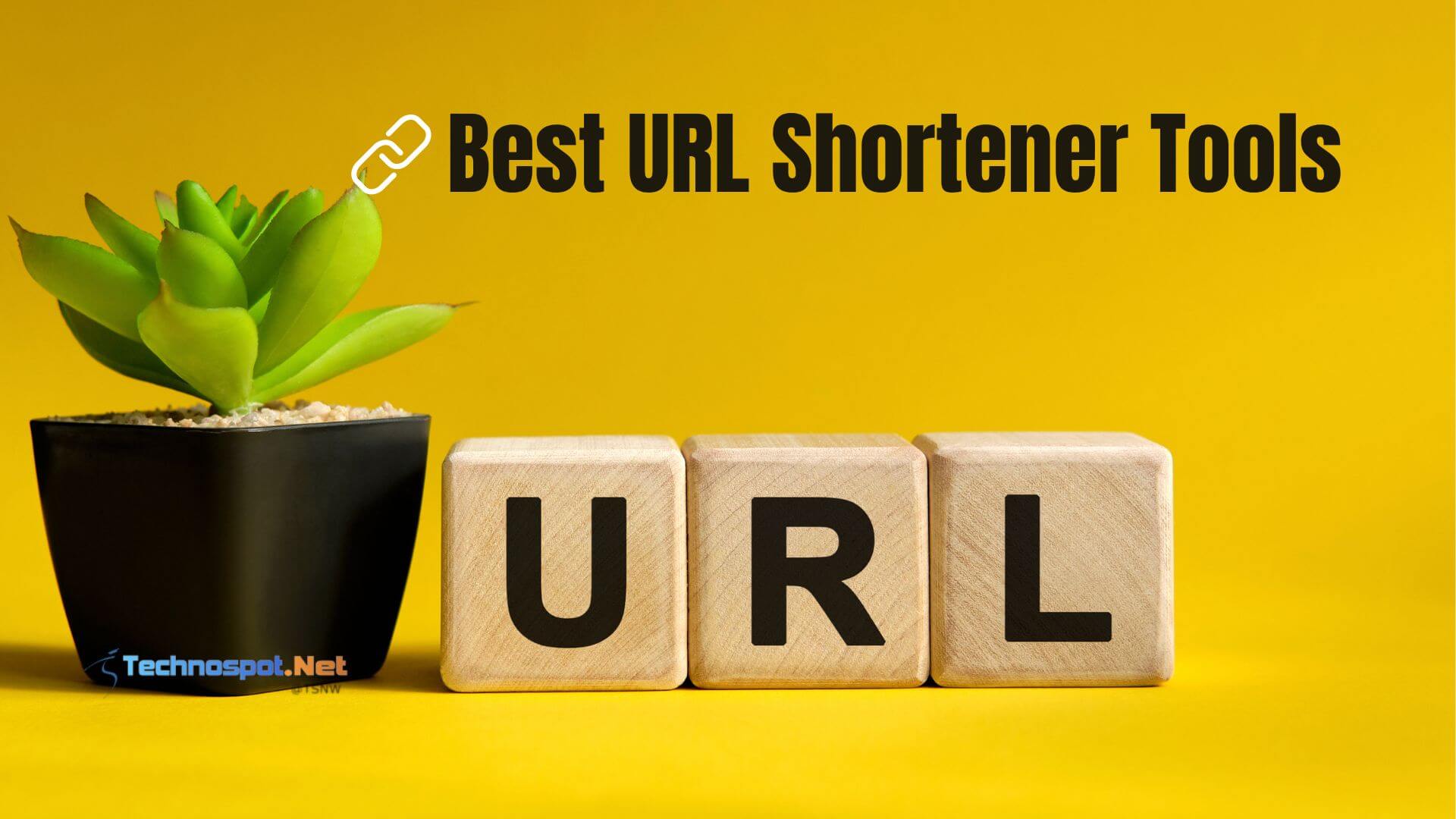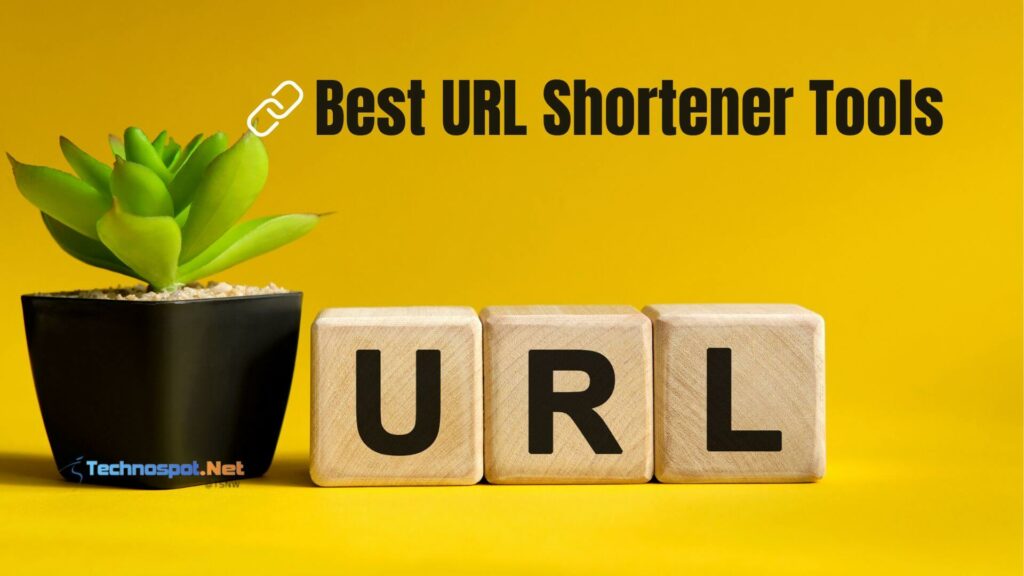 Best Link or URL Shortener Tools
Several tools let you shorten URLs. However, finding an effective one is quite challenging. Therefore, we have handpicked and selected the best ones in this category! The best URL Shortener tools are as follows:
Bitly
Rebrandly
TinyURL
BL.INK
URL Shortener by Zapier
Short.io
Sniply
Make sure to read about each of these, and then try them to figure out what works best for you.
1] Bitly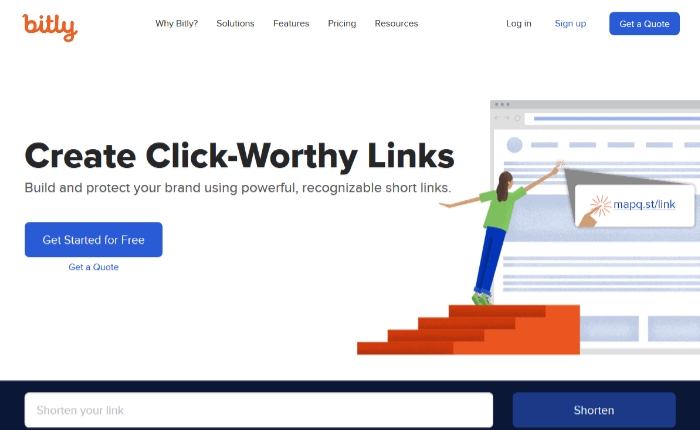 Bitly is a prominent URL-shortening service that lets you have a free account with which you can create up to fifty shortened URLs in a month. It not only tells about the number of people who click the link but also provides you with the reporting statistics and free basic link history.
Furthermore, you can upgrade to a paid plan to create more shortened URLs, branded links, and redirects. These shortened URLs do not expire anytime, even if created using the free plan. Using the free service will get a Bit.ly domain name, while the premium one allows your custom domain name. It's a fantastic choice for large and small online businesses that want to share and track links effectively.
Features
Custom URL
Analytics Dashboard
URL retargeting
Cloud-hosted
Audience intelligence
Attach custom domain
2] Rebrandly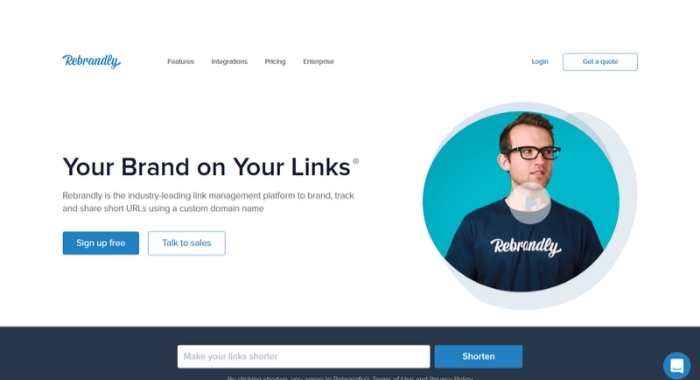 Rebrandly is the most comprehensive link management service that is packed with a lot of valuable features. Its advanced URL-shortening technology lets you create shorter, branded, memorable links. This digital tool allows you to create and share short links across social networks. Their free plan provides five custom domains that let you customize not just the last half of the short URL but the complete URL.
This tool offers advanced features such as retargeting support and automatic QR code generation. Moreover, we consider it the best URL shortener for teams as it lets you build separate teammates and workspaces.
Features
Tracks clicks
Custom reports and private reporting
Rapid auto-scaling servers
Emojis on shortened links
More than 100 app integrations
API Access
UTM parameters
3] TinyURL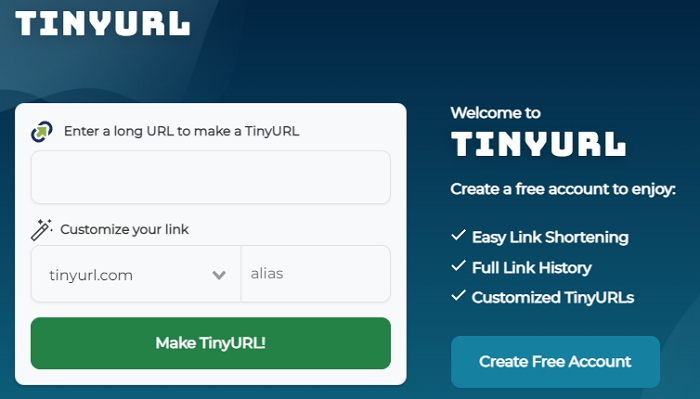 TinyURL is a 100% free URL shortening service. You can use it anonymously without creating any account. It can help you customize the string contained in your modified URL.
For instance, it can let you create tinyurl.com/tipost instead of something random like tinyurl.com/csadda6asiopc.
It is simple and easy to use, but unfortunately, it doesn't provide you with any advanced features like offering analytics. But you can subscribe to its paid plan for accessing branded domains, analytics, tracking, and the ability to edit TinyURLs after their creation.
Features
Easy-to-use
Offers anonymous usage
It lets you customize the shortened URL
Quick redirection
4] BL.INK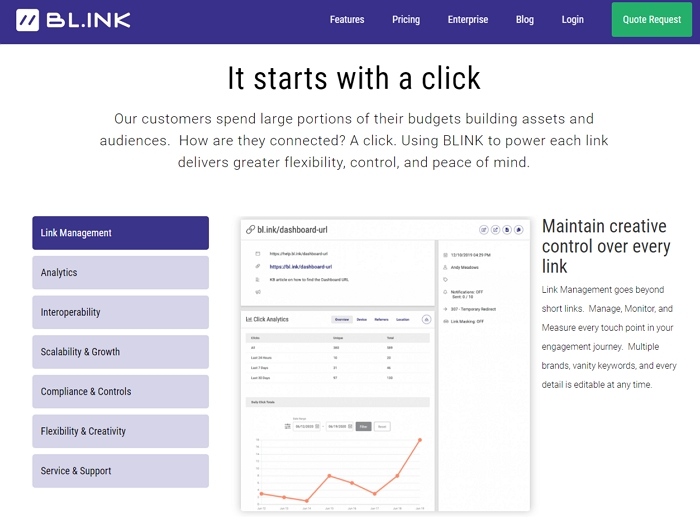 BL.INK is an advanced URL shortener tool that can effectively track the traffic coming from your links besides offering the URL shortening service. Its analytics page can monitor traffic by referrers, device, and location. At the same time, the dashboard displays general statistics and trending links. This digital tool also lets you analyze the clicks in further depth at the end of the day.
This tool allows the free account holders to create 1000 active links and trace up to a thousand clicks on every link. You can also generate branded links with custom domains.
Furthermore, you can also put tags in your shortened links. They are best for coordinating and tracking campaigns and letting you check your link's traffic in unique ways. Depending on the number of links you require to create or track, the service provides four premium plan tiers. Thus, it gives enterprises, teams, and small businesses with different options to choose from.
Features
Full-featured URL shortener
Tracks click with dashboard monitoring
In-depth analytics
Tags help in viewing traffic
Custom domain
5] URL Shortener by Zapier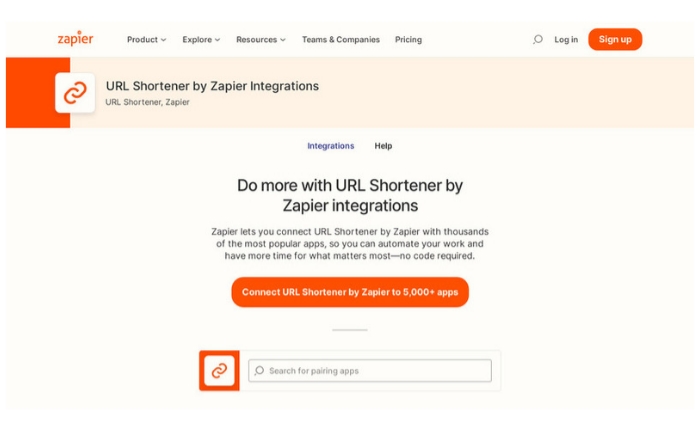 If you want to put URL shortening into your automated workflows, then this URL shortener tool by Zapier can be a good choice. Every time you perform a particular action, this tool will let you automatically generate and save a shortened link.
Zap is an automated workflow on Zapier that activates every time you do some activity in your most used apps. For instance, when you add a new commodity to your Shopify store or upload a photo on Facebook, you can use Zapier's tool. This digital tool will then take the shortened URL to another app or save it to a Google Sheet.
Features
Automatically creates a short URL
Integrations with numerous URL-shortening tools
Connects with thousands of popular apps
No code required
Easy automation for busy people
6] Short.io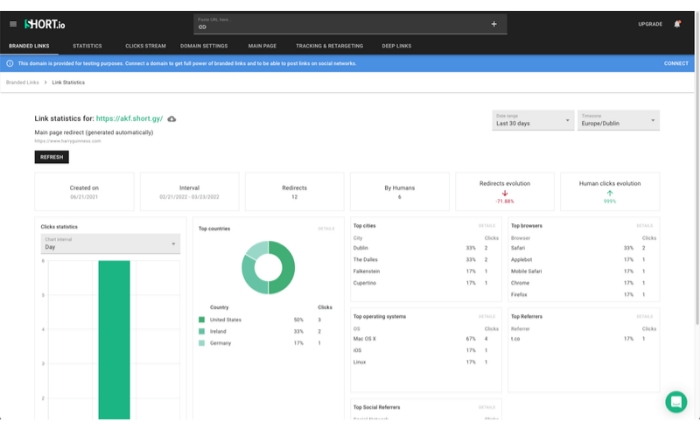 Trusted worldwide by renowned brands, Short.io lets you shorten, personalize, and share fully branded URLs. Also, with this tool, you can shorten links using your domain. It helps businesses attract a new audience while improving brand recognition. Short.io is the best URL shortener for sharing different links with different visitors. It lets you target visitors with varying devices in other locations and provide them with an additional link.
This digital tool is beneficial when you want Canadian and American customers to see the correct type of dollars. Similarly, when you want to ensure that Android and iOS users get the proper app download link. Furthermore, its advanced features let you track the success of every short connection with real-time clickstream records and comprehensive insights like browser, location, OS, etc.
Features
Tracks click in real-time
Multiple custom domains
API for developers
Link retargeting
Detailed statistics
Campaign tracking
7] Sniply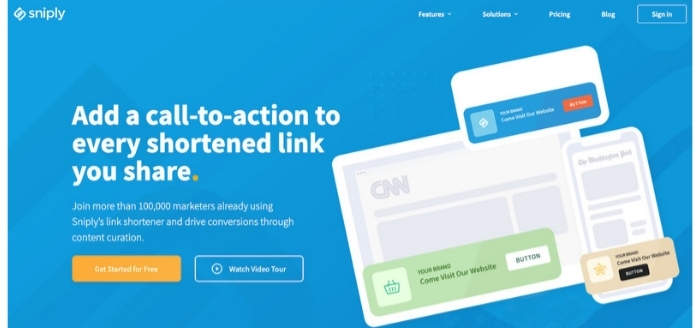 Sniply can create short links that are easy to share on social media. It can be a perfect tool for you if you want to take your curated content to a broader audience. You can use this tool to build branded custom links for your webpage, blog posts, or articles. Users can easily reach the relevant content by clicking on these short 'Snips.' The webpage will also present your Call-To-action while displaying your created Snip.
In addition, you can create new CTAs for various themes. Plus, you can reuse the CTA any number of times per your requirement. Moreover, the analytics dashboard will display metrics related to campaigns, conversions, and themes.
Features
Connects with your custom domain
Incorporates other analytic and marketing tools for effective campaigning
Tracks user interaction with dashboard monitoring
Customized CTAs for every compressed URL
Embeddable on the shared pages and articles
Conclusion
We have tried to provide you with some of the best URL shortener tool options to help shorten URLs on your desktop, besides providing several other specific benefits. It is clear that not all URL shortening tools can provide you with the benefits you want. So, you must wisely choose the appropriate one for your business by analyzing the unique features of each one of them. All of the URL shorteners mentioned above are reliable and efficient.
Why Use a URL Shortener Tool?
A URL shortener tool retains the connection between the original URL and the new link. Its purpose is to minimize a webpage's address into something more straightforward to track and remember. Since content sharing is a significant part of any marketing strategy, it must share the correct URLs. In addition, a good URL shortener tool can offer you the following benefits:
Shorter URLs look more aesthetic and appealing. They can thus better convince the audience to click on your link.
Branded and simplified URLs provide the customers with all the essential information regarding your site besides making content sharing easy.
It ensures that a link doesn't take up too much space in your social posts while getting the right messages out to your audience.
A URL shortener tool can also help estimate the sharing activities of your posts or tweets over a specific period and thus enables traffic monitoring.
It becomes essential to know the tools that help out for the purpose.
Does Chrome Have a URL Shortener?
No, Chrome doesn't have its URL shortener. Chrome Web Store provides extensions like URL Shortener, which you can easily install. After installing it, you can pin it to your toolbar to access it easily whenever you need it. Whenever you need to generate a shortened URL, you can click its icon to get it along with a generated QR code.
Which URL Shortener is the Best?
There are several outstanding URL Shorteners available that can serve multiple purposes. Choosing the best one out of them entirely depends on your business requirements. However, considering and comparing the features of different URL shorteners, we suggest you try Short.io, Bitly, TinyURL, or similar ones.