Most of the download managers come along with an option to shut down your computer when the download is over. Many users who use Firefox and Chrome for downloading files do miss this option. In this post, we will share an extension for Chrome and Firefox which will automatically shutdown computer when the download completes.
Shutdown computer when Download completes on Firefox and Chrome
Auto Shutdown is a Firefox extension which sits on top of the Default Firefox and Chome download manager or Downloads them all add-on and lets you configure to shut down your computer in a lot of ways.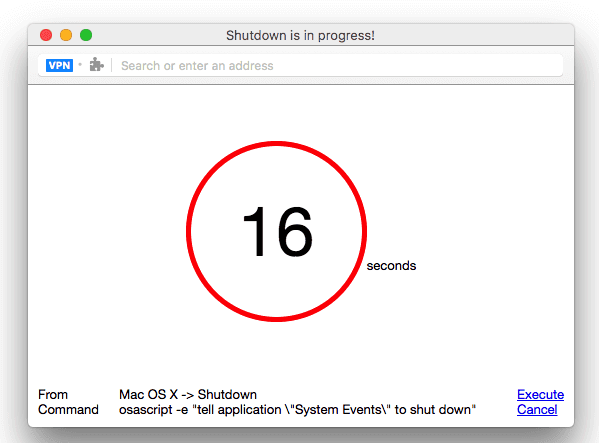 Features of Auto Shutdown
Works with rang of the operating system from Windows to MAC.
Customize the shutdown timer.
It can turn off the computer, hibernate it, or even run a custom command like playing a music song using a desktop application!
Comes along with a Power Saving Mode to run a customized script.
Allows saving sessions so you can resume back when you start again.
For advanced users, you can customize shutdown with little of shell scripting with predefined commands available.
Save commands with a user-friendly name.
Close the shutdown window (countdown window) when an external command is executed
Since this extension turns off your PC by default, it will disable itself after a restart to prevent unintentional shutdowns. You can change this behavior in the options page though. Just uncheck the options and it will remember that last state after a reboot.
You can download this extension from Add-ons Center of Mozilla and Chrome Webstore Also, you will need to install a native extension for this to work.
The installer script first checks to see if you have NodeJS in your PATH environment variable. If so NodeJS executable is not being copied. So if you are sure NodeJS is present in your system, there is no need to copy this file either.
Related: How to abort system shutdown