Shutdown manager is a free tool which allows you to set timer for restarting, performing extra tasks, log off, hibernate, lock  and even just turnoff your monitor at any set time for your computer.
Many a times you require your computer to shutdown or even restart when you are not there.This is a multipurpose toll for these kind of jobs. The best part I feel is are the extra tasks which it can do before shutting down or logging of your computer. There are 2 modes available which are relative and absolute. Relative works like a count down timer and absolute is for shutting down your computer at a particular time.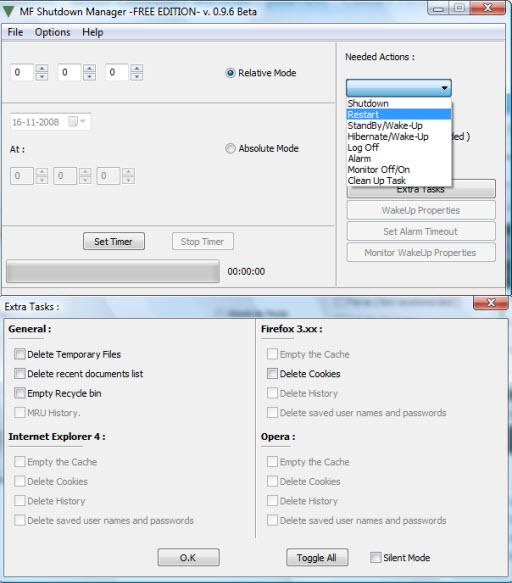 The Extra Task is definitely an advantage but I was really surprised seeing IE 4 options there. Its time people are even quitting IE 6. May be they can do something about it in next version. Moreover you can also clean up your temporary files, delete recent document list and emty recycle bin when shutting down or restarting.
Over all this is a very good software which works for Windows Vista and Xp both Give Shutdown Manager a try ( Via Online tech Tips )
Related :