In Windows, the Task scheduler is pretty much advanced now. You can now add any number of triggers and actions to be taken for any particular thing you would like to do. Since most of the time I forget to shut down my Windows computer, Task Scheduler is the easiest way to do it.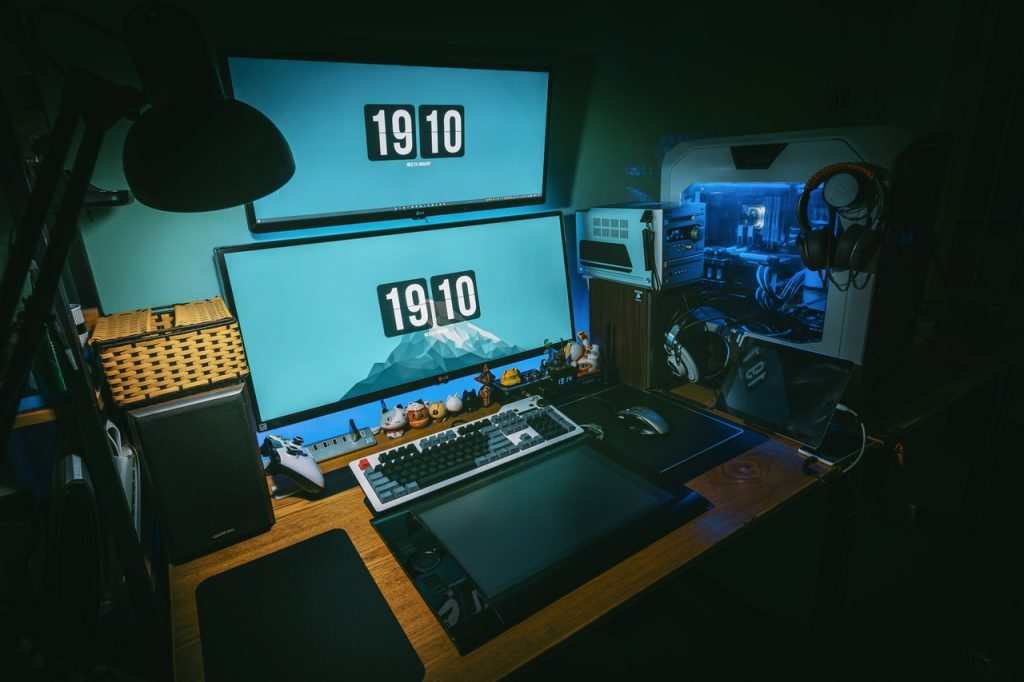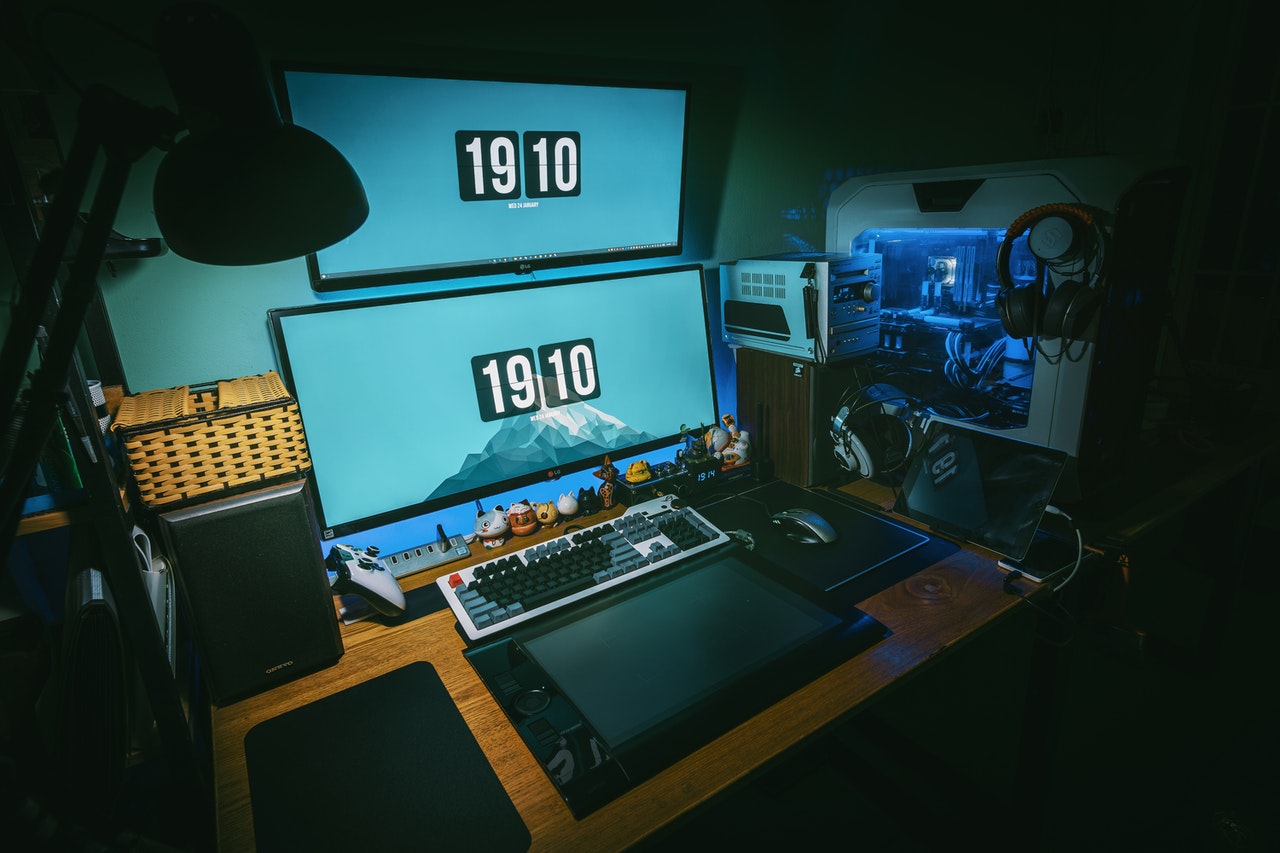 Shutdown your computer using Task Scheduler (Windows)
Press the Windows key, and type Task Scheduler. Once it appears in the list, click to open it.
Click on the Action button, and choose to create a basic task.
Select the time when you want to shutdown (Triggers)
Then under actions, select the executable or shutdown EXE, which is available in the C:\Windows\System32 folder.
IN the actions dropdown, select Start a program. You can also choose to send an email before this happens.
Add the following arguments to it "-s-f-t 0" like the image below, and you are all set.
Set the time of the task around the time you go to sleep or 30 minutes later.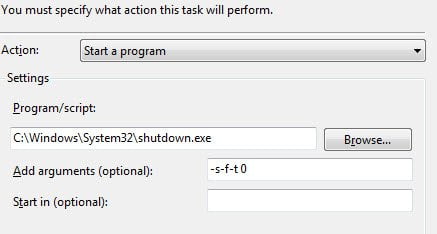 Now you need not worry if your computer did shutdown at night or not. However, if you are working late, don't forget to disable it or run SHUTDOWN -A to abort the shutdown. You will also have to disable it if you are planning to download something that night.
That said, if you are looking for even more actions to perform like killing a program, automatically copy files, remote shutdown, etc., I will suggest you use Z-Cron. Please read how to use it and download it from here.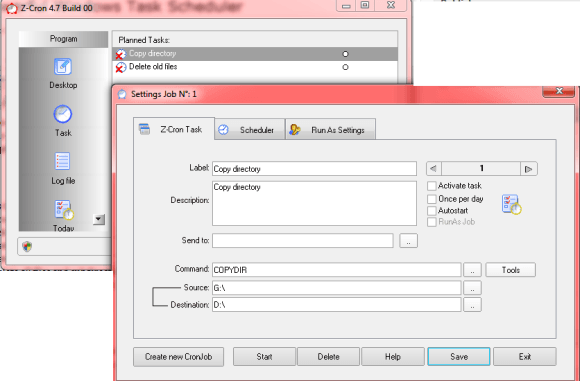 It's a small program that makes using the Task scheduler a lot easier. The interface is simple. You can add a UAC prompt, add external commands. It also maintains a log file where you can see the success and failure rates.
I hope the post was easy to follow, and you are now making sure the computer is shut down using the task scheduler in Windows.