If you work on a computer which is a part of your LAN, chances are bright that you yearn for a LAN messenger to communicate with other computers on your LAN. There are several LAN messengers available; I haven't used many of them. However I recently came across this LAN Messenger named as Softros LAN Messenger.
Softros LAN Messenger is a light weight application, which allows you to chat, send/receive files etc. over the LAN. Simply download and install this application on all the computers (or on the ones you want to chat with), leave the rest on this Softros LAN Messenger.
Once installed, Softros LAN Messenger will show all the users in a messenger on your system as shown below.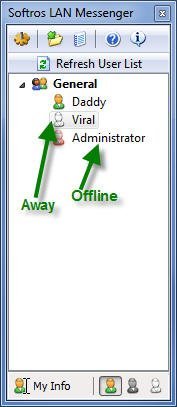 Now you are ready to chat and send files, the option to send files on the LAN won't be very useful for several users, as sharing can easily help with this, but if in case you don't want to give the rights to access your computer to others due to some reasons, send files option is a good idea.
These were the basic functionalities of Softros LAN Messenger, lets us have a look at the other features.
Chat logs can be saved if required and enabled.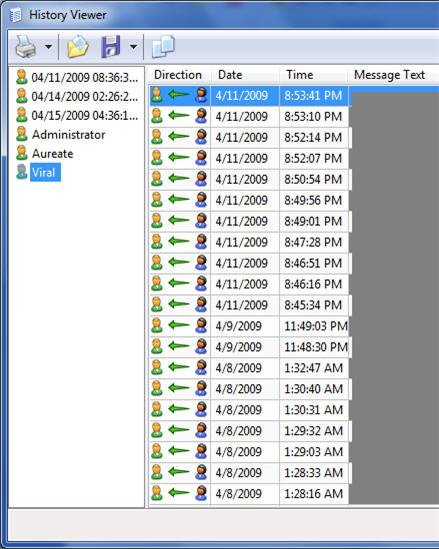 'Settings' button the main window, allows you to access several other options, like time interval to refresh the user list, Idle time, user info, sounds for events, etc.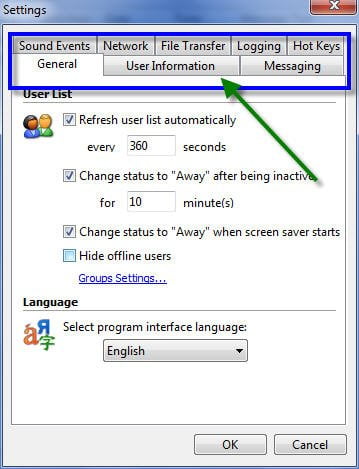 You can create groups; this will help you organize the users in your messenger list easily.
All this comes for free, however if you want more features you can buy the full version.
Softros LAN Messenger is simple and easy to use; no networking knowledge would be required, light weight, with all the generic characteristics of any IM Client.