Every time we copy any data in Windows, it is stored in a temporary memory called as clipboard. However this clipboard data is overwritten next time you do a copy again and moreover the data on clipboard is lost whenever you reboot your computer.
Hay Paste it is one simple solution for simple need. If you work with text a lot and you collect data first and then use it, this service is a good solution. Moreover since this is a online service you get the same data anywhere if you have Internet access.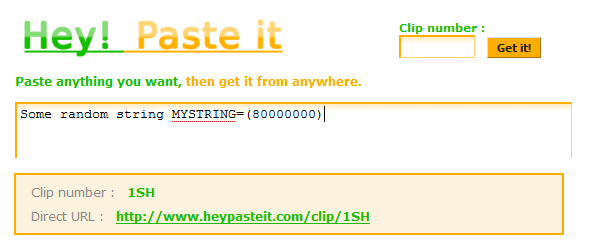 Just copy and paste text inside this and save. It gives you a unique URL which you can access anywhere. This way you can save your copied data and access it anywhere without being worried that you might loose it.
Related : The Ultimate Clipboard Manager for all your copy paste work