CyberMachine.org is an online tool which offers you the facility to encrypt and decrypt any text.

All you need to do is simply choose type in or paste the text in the window, and choose the encryption type, to get the encrypted text.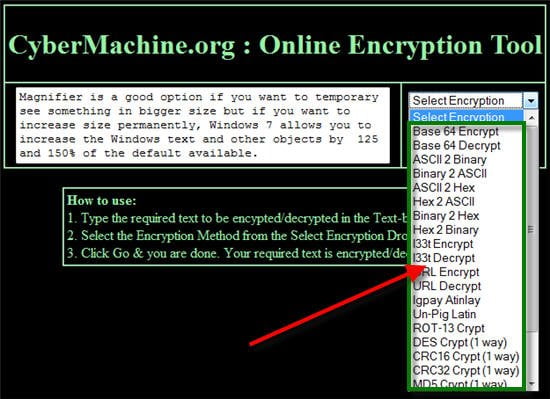 There is a huge list of encryption algorithms to choose from, as shown above.
Once done with encryption you can copy it, and send encrypted emails and messages, same tool can be used to decrypt the encrypted text.
This is a nice tool to send encrypted messages, provided that you communicate the recipient about the type of encryption you used.