Cam Studio is a free application for creating screen recording in AVI format. The setup file is less than 2Mb, application is light weight and works fine, if you find your screen capture is big in file size, Cam Studio comes with an option to minimize the file size by converting it into a SWF file, without compromising with quality of Screen Recording.
Once installed, you can easily create screen recordings with it, Cam Studio is very easy to use, let's have a walk through of its features and options.
1. Region Settings –
Region tab lets you choose the settings for region to be captured, you can choose either to capture a selected region or the full screen, and chosen region can be set as default for next captures if required.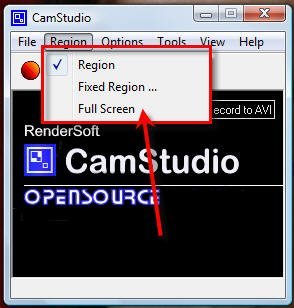 2. Options
Video Quality, Cursors, Audio, Autopan, and other customization options like Keyboard shortcuts can be accessed here.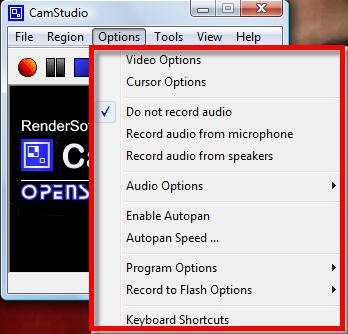 Video options can be used to choose the Frame rate, codec to be used in compression in video, quality of video to be maintained during compression etc., as shown below.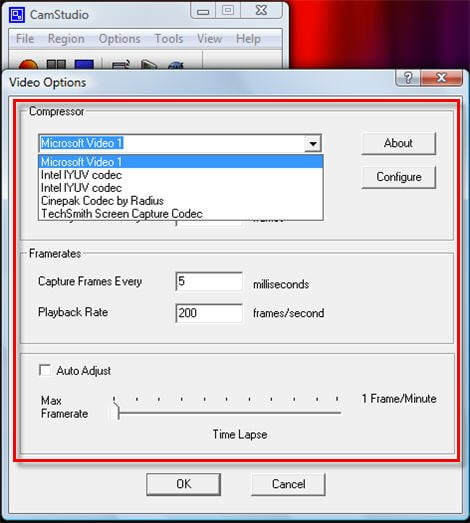 Immediately below the Video option, you can find the Cursor option, which will customize the mouse-cursor, looks in your screen recording.
You can enable or disable the Autopan (if enabled, the autopan makes the screen recording follow the mouse cursor within the region to be captured) the speed of autopan can also be determined.
3. Tools tab
This is  where you can get the Annotations options to get the recording more descriptive and to the point.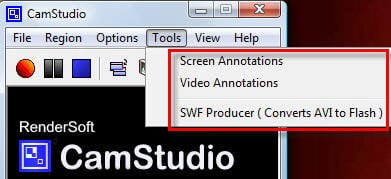 Recording can be easily annotated either add them as Screen annotations, or choose to add text on the capture itself.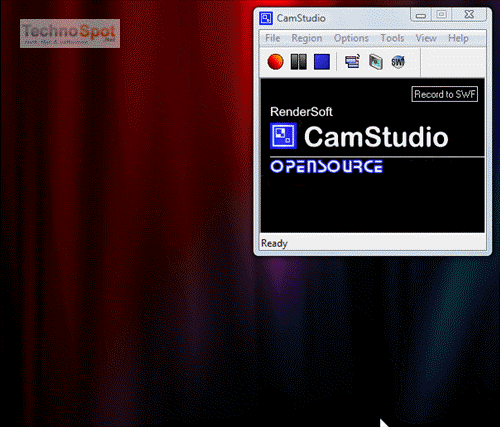 You can also add high-quality, anti-aliased (no jagged edges) screen captions to your recordings in seconds and with the Video Annotation feature. Cam Studio also comes with its own Loss less Codec that produces crystal clear results with a much smaller file size.
So if you are searching for a free application for your screen recordings, this incredibly small application is probably what you are looking for, moreover it's free and light weight which gives another reason to try it out. Download Cam Studio