ePub is a file extension is a free and open e-book standard by the International Digital Publishing Forum (IDPF), is also written as ePUB, epub, EPub etc. ePub actually is short form of Electronic Publication. Several eBook readers support ePub format books. You can read more about ePub here.
If you want to read ePub files on your computer, here is an easy way to do so; EPUBReader is a Firefox add-on, which allows you to open ePub files in your Firefox, that means you can use this add-on to read ePub files on almost any computer, provided you have Firefox installed on it.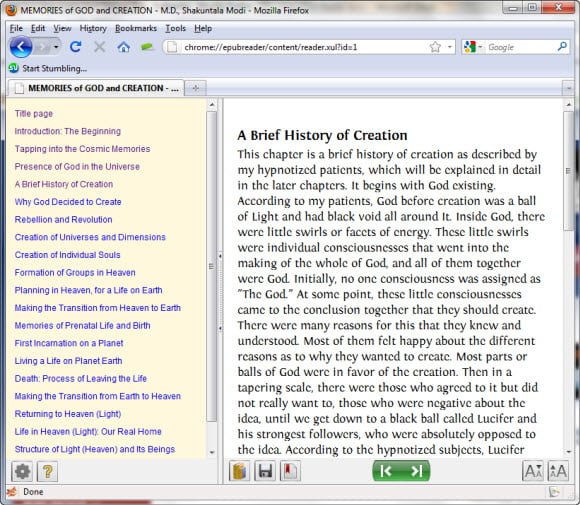 Once installed whenever you reach to an ePub file online, the file gets loaded in your Firefox window, if you already have the file on your storage device, simply drag and drops it on the Firefox window, and it will be loaded in it.
As it can be seen in the snapshot above, EPUBReader provides a full-featured reader, with all the mandatory functions a reader should have, like save, bookmark, font settings, table of contents, etc.
Reading ePub file with this Firefox add-on is probably the most simplest way to access such files on any system, go give it a try, and share what you feel about it with us via comments.
Install EPUBReader on your Firefox.